Trudi Shertzer can't wait to bring her 8-month-old to work every day.
An operations duty manager at Pittsburgh International Airport, she is counting the days until she can drop off her son at a 61-slot child care center opening there next month — the only such facility housed in a U.S. airport terminal.
"I'm just waiting for them to give us the list of stuff I need to start packing up for my son Hunter," said Shertzer, whose husband, Ben, works as a wildlife manager at the airport. "This will be so convenient. With the facility right here, we'll be able pop in and check on him, which will give us peace of mind."
While the airport authority's 475 employees get first dibs on enrollment, the child care center is also open to kids of other staffers at PIT's 6,000-person campus, including concessionaires, cleaners and construction workers.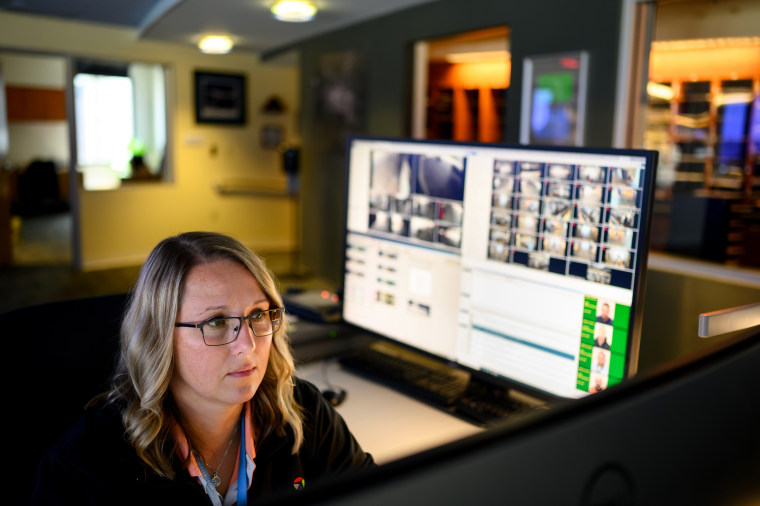 The Pittsburgh facility comes as the airline industry continues its hiring push to meet resurgent travel demand in a still-tight labor market. At least three other U.S. airports are devising new child care plans of their own, joining the growing ranks of employers trying to expand access to a service that remains a costly barrier for many caregivers in their prime working years.
Shertzer said a babysitter has been looking after Hunter while she and her husband are at work, and enrolling him in the on-site center will offer "significant savings" to the family's bottom line.
We are trying to build in 'sticky' and foundational benefits so that people feel like we're investing in them as people.
Allegheny County Airport Authority CEO Christina Cassotis
Allegheny County Airport Authority, with operates PIT, has set the facility's tuition at about 10% below area market rates and made sure it qualifies for state subsidies, CEO Christina Cassotis said. The hope is that employees in lower-paying, hard-to-fill jobs like those at the airport's food, beverage or retail shops will also be able to enroll their children.
"We are trying to build in 'sticky' and foundational benefits so that people feel like we're investing in them as people," she said, "as opposed to just someone needed to fill a job."
The center, operated by the national day care company La Petite Academy, will have its own entrance in a surplus part of a terminal once used by US Airways. Hours will initially be weekdays from 6:30 a.m. to 6:30 p.m., but Cassotis eventually wants it operating 24/7 to accommodate later shifts.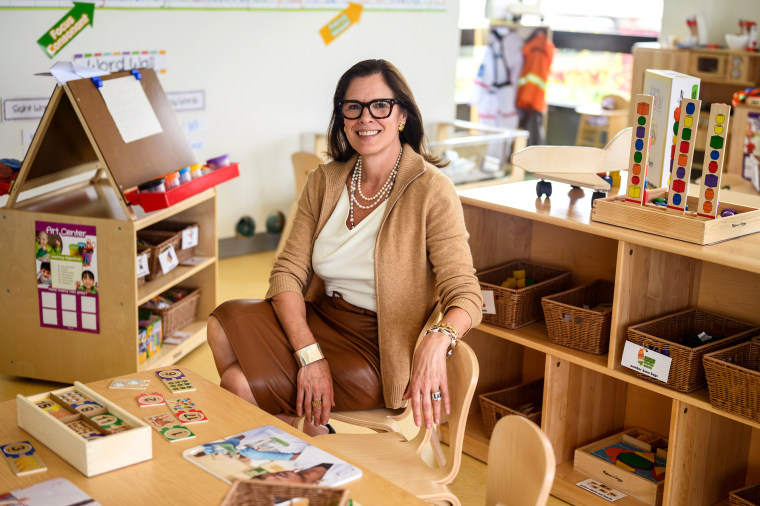 "Child care has always been a challenge for working parents," said Annie Russo, chief political and congressional strategy officer for Airports Council International-North America. But she said airports present an added challenge because many are far from urban centers and services.
"Having child care centers on or near airport property could solve that logistical problem for working parents and help airports recruit and retain employees, especially women," she said.
A survey this spring of 10,000 U.S. mothers by well-being brand Motherly found 43% of women who changed or left jobs over the prior year cited staying at home with children or a lack of child care for their decision. Fifty-two percent of at-home moms said it would take affordable child care to lure them back.
Many caregivers have already returned the workforce since the pandemic, as competition for labor drove up wages and inflation squeezed household finances over the past year. After Covid-19 disrupted child care and schooling for more than two-thirds of U.S. parents, the labor force participation rate for mothers with young children snapped back to pre-pandemic levels in 2022.
But child care issues have remained enough of a workforce headwind to draw attention from the Biden administration, which issued over 50 directives to federal agencies in April aimed at reducing costs and improving access. In a visit to PIT this month, first lady Jill Biden praised on-site child care as allowing workers to "pursue the careers they want without having to worry about finding care for their kids."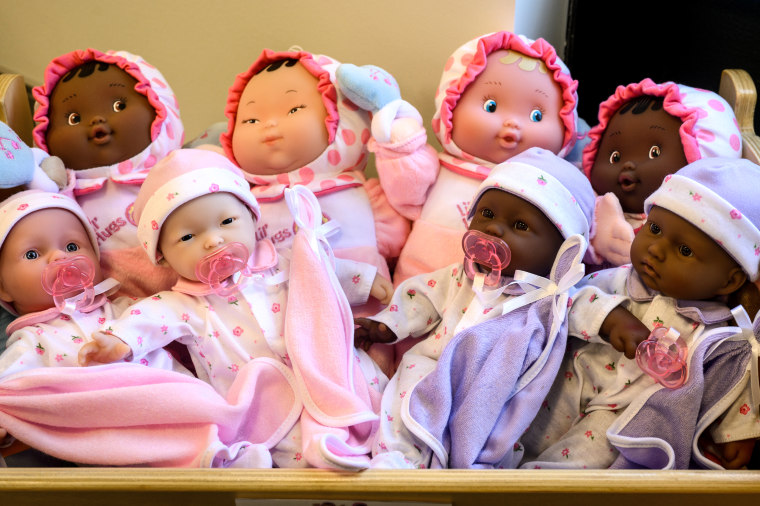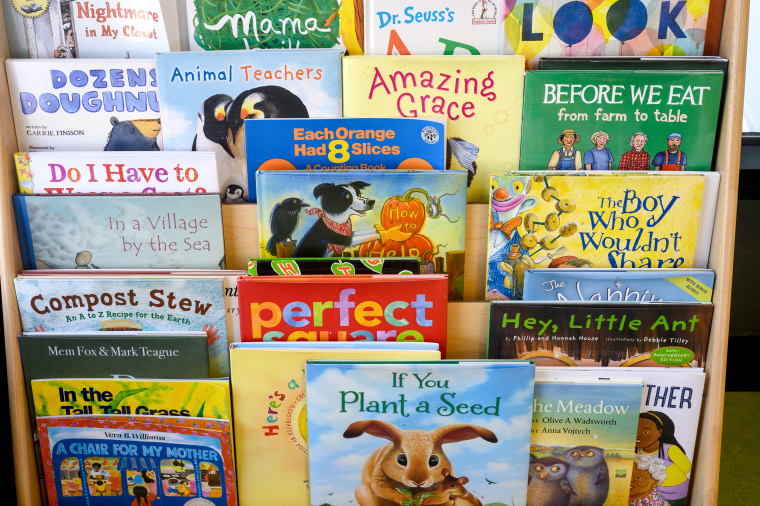 Some airport directors had discussed expanding their child care offerings before the pandemic, but "it has now become a larger focus," said ACI-NA's Russo.
Phoenix Sky Harbor International Airport, which in the 1960s offered an in-terminal nursery so parents could dine or shop kid-free before boarding flights, is now in the final design phase of a child care facility for employees.
"Businesses at Sky Harbor continue to have challenges hiring and retaining staff," said Matthew Heil, deputy aviation director for the city of Phoenix. Developing on-site child care, coupled with a $4 million pool of city and federal funds to help workers find care locally, "allows us to support those people with children in a direct way," he said.
When my children were young, I was blessed to have stable, safe, dependable child care ... I'd like to see that happen at CVG.
Cincinnati/Northern Kentucky International Airport CEO Candace McGraw
Denver International Airport is currently conducting a child care needs assessment, Deputy Chief of Staff Andrea Albo said. Cincinnati/Northern Kentucky International Airport, which is home to cargo hubs for DHL and Amazon, is looking into developing on-site or nearby child care facilities, too.
"When my children were young, I was blessed to have stable, safe, dependable child care, and I know what a difference it can make," airport CEO Candace McGraw said. "I'd like to see that happen at CVG."
KinderCare said several major carriers, including American Airlines, JetBlue and Southwest Airlines, provide tuition credits at its facilities. Delta Air Lines said it offers up to 25 days a year of subsidized child care for situations like school closures and family emergencies. But many airport workers have few such benefits, and while some U.S. airports have experimented with child care services for decades, only a handful of programs still exist.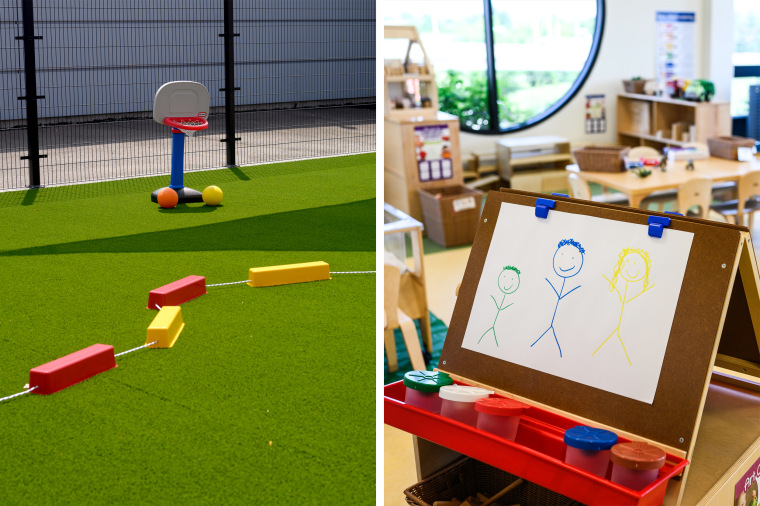 Miami International Airport opened a child care center near its main terminal in 1987 with room for more than 100 employees' children, but it closed in the early 2000s. There are no plans to bring it back, partly owing to space constraints, a spokesman said. Boston Logan International Airport and New York City's John F. Kennedy International Airport had similar programs at earlier periods, but spokespeople said there are no plans to reintroduce them.
San Francisco International Airport and Los Angeles International Airport still support nearby child care centers for employees' kids.
Since 1993, SFO has been subsidizing extended-hour child care at a Palcare-run center in a county-owned building about 3½ miles from the airport; 36 of its roughly 110 slots are filled by children of SFO staffers. The current $7 million five-year agreement provides tuition subsidies for the kids of low- and middle-income airport workers, plus two meals per day for all enrollees. It also includes additional funds to handle enrollment growth.
Last October, the operator of LAX reopened the First Flight Child Development Center, which offers child care at discounted rates to on-site workers, after a pandemic closure. First opened in 1998, the center is located a few blocks north of the airport and run by La Petite Academy, which will also manage PIT's.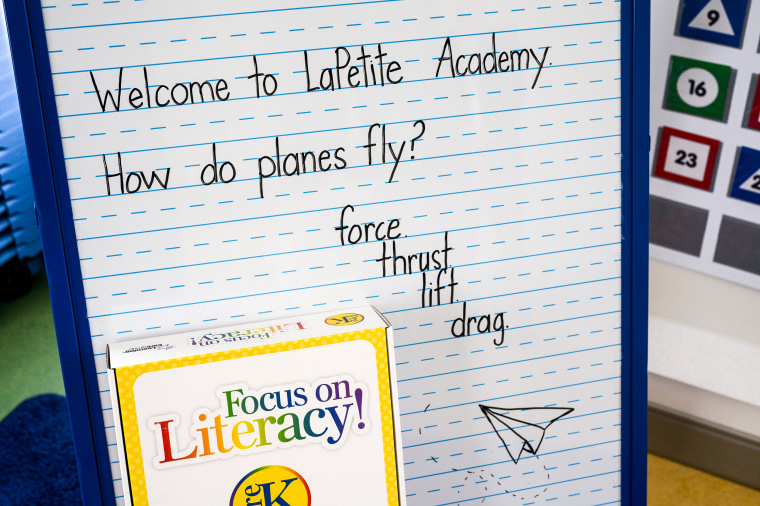 Sean Sondreal, chief business development officer of the Learning Care Group, La Petite's parent company, said, "We hope to work with many more air transportation organizations to plan and execute on their vision for creating greater opportunities for an ever-evolving workforce."
If I was not an employee of the airport and had to go to a different center, it would be so much more expensive.
Kristen Owens, consultant at los angeles international airport
First Flight — whose subsidized rates range from $240 to $404 a week for LAX workers' kids — is "a great recruitment tool," said Becca Doten, chief airport affairs officer for Los Angeles World Airports, whose child has attended it.
"Many people are re-evaluating what they want from their workplaces and, post-pandemic, seeking better work-life balance," Doten said. "As they choose new places to work, we know how important it is that we can offer a safe place for their children."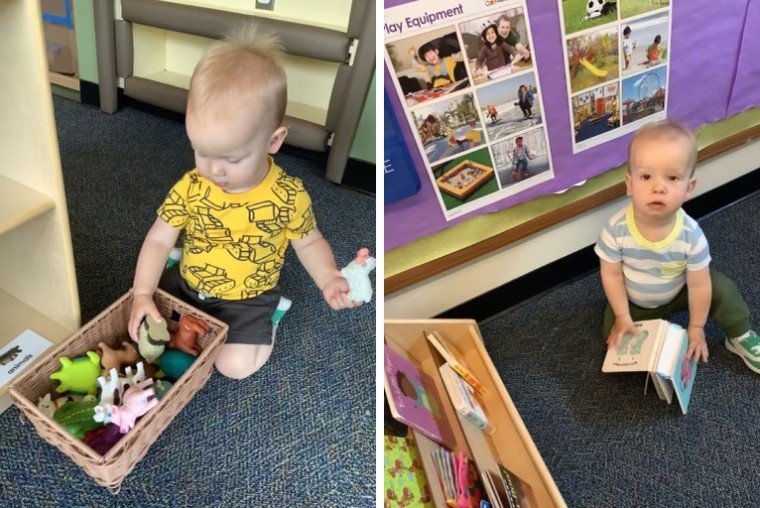 Kristen Owens, a consultant for a project management contractor at LAX, has been bringing her son, Jack, 1, to First Flight since he was 4 months old.
"This day care costs a little more than half of what other day cares in the area are asking," she said. "If I was not an employee of the airport and had to go to a different center, it would be so much more expensive and so much less convenient."
Owens added, "This is definitely a benefit that makes me want to stay."