Come December it could get much tougher to take the train. Or, for that matter, to ship anything on one.
This week Amtrak made waves when it threatened to suspend service on some of its routes unless Congress extends the deadline for the rail carrier to get a major safety upgrade in place.
In a letter to the Senate Commerce Committee, Amtrak warned that the "vast majority" of its network would become inoperable starting in mid-December if the current Dec. 31 mandate for U.S. rail carriers to implement something called "positive train control" stands as is.
Positive train control, or PTC, is a wireless communications system that, once fully operable, will essentially connect and monitor every train on every track across the United States in order to prevent accidents.
If PTC had been in place when an Amtrak train derailed outside of Philadelphia this year, the technology likely would have prevented the accident, which killed eight people. On the heels of that tragedy, Amtrak President Joseph Boardman promised to "continue to focus on completing Positive Train Control implementation in the Northeast Corridor by December of 2015."
But the rail line is just one of a ballooning number of passenger, commuter and freight railroads that are warning about potential disruptions. Last month the U.S. Government Accountability Office (GAO) concluded that most U.S. railroads will not meet the deadline, and that legislation to extend it is necessary. If the law is not changed, railroads face significant fines and increased liability if service continues on the parts of the network still lacking the technology. Their other option is to stop running trains.
Volkswagen Dealer: This Was Fraud
Passenger, commuter and freight rail carriers were given a five-year window to implement the system; however, the industry has warned for quite some time that the installation deadline won't be met. Nearly 100 carriers must collaborate to make the system work.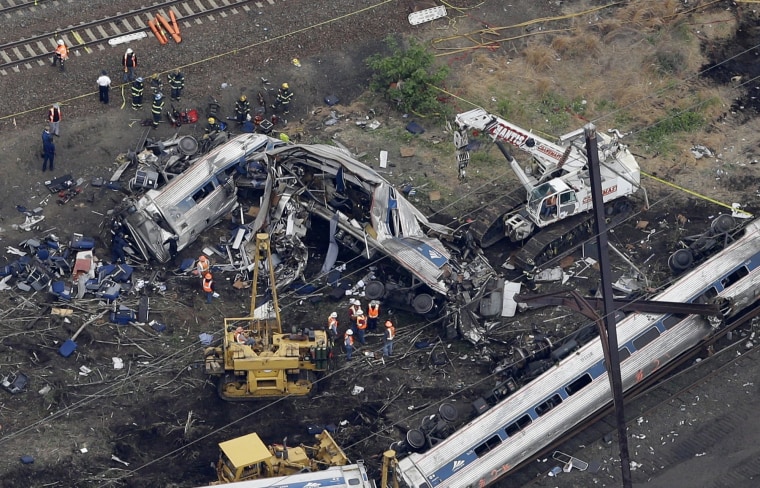 Therein lies the problem: Amtrak will have PTC in place along the parts of the so-called Northeast Corridor that it owns, but it won't be ready on the tracks that Amtrak uses that are owned by a commuter rail line in the New York metro area.
Freight railroads also want extension
Freight railroads were among the first to begin lobbying for an extension. "We are committed to getting it done and we will get it done, but Congress needs to give us more time so we don't have to disrupt service to stay in accordance with the law," said Ed Hamberger, president and chief executive of the Association of American Railroads (AAR), the trade group for the freight rail industry.
AAR estimates that freight railroads have spent $6 billion on PTC so far, with an additional $4 billion expected in order to finish the job. By the end of this year, 12,000 route miles owned and operated by freight carriers will have the system ready, but that's only a fraction of the 60,000 miles requiring it. More than 22,000 locomotives must have the system installed, and routes must be equipped with some 30,000 antennae. And that's just the freight railroads.
Airline Bunk Beds? You Have to See to Believe …
Passenger and commuter line costs are also expected to run into the billions. The American Public Transportation Association estimates it will take $3.5 billion to fully implement PTC on all consumer railroads.
All of the biggest U.S. freight railroads, from Union Pacific to CSX, have sent letters to Congress, as have operators of dozens of passenger rails from the Metropolitan Transportation Authority in New York (which oversees the Metro North and Long Island Railroad lines) to the Metrolink in Los Angeles.
In Chicago, the busiest rail hub in the country, the city's Metra system estimates it will cost $350 million to install PTC on its lines, meaning the commuter line would have to spend 100 percent of its annual $150 million in federal funding for 2 1/2 years to afford the installation.
"Time is now running out," Metra Executive Director and CEO Donald Orseno wrote in a letter to Congress. "In the absence of an extension, there is a strong possibility that Metra will not be able to operate our trains beginning Jan. 1, 2016."
Why the Trans-Pacific Trade Deal Makes Sense
If rail service really were to shut down on key parts of the nation's network, the economic impact would be fierce. As many as 1.7 million daily commuters would be stranded from taking their regular trains to work, forced to find alternatives.
The American Chemistry Council recently estimated that a single month of rail service disruptions could result in a 2.6 percent reduction to U.S. real GDP in the first quarter of 2016 — pulling $30 billion out of the economy. According to the ACC's report, the unemployment rate would rise by 0.3 percent, with a loss of 700,000 jobs, and household incomes would fall by more than $17 billion.
Avoiding shutdown requires congressional action
"The United States is staring down the tracks of an unprecedented shutdown of freight rail service that could seriously harm our entire economy unless Congress acts quickly to extend the PTC deadline," Cal Dooley, ACC president and chief executive, warned in the report. "A prolonged shutdown would be truly catastrophic, likely resulting in a recession."
Avoiding a shutdown likely depends on Congress' passing legislation in the next handful of weeks. Over the summer, the Senate passed a six-year transportation bill that includes an extension of the PTC deadline for up to three years, but the House of Representatives has not.
Last week, however, the House Transportation and Infrastructure committee introduced a bill of its own that would extend the deadline by three years and grant the Department of Transportation the ability to allow extensions of up to an additional two years.