ATLANTIC CITY, N.J. -- The Borgata casino asked a judge Monday to order Atlantic City to pay more than $62 million in tax refunds that the court has already determined the casino should get — a move that could end in seizure of some of the seaside gambling resort's assets or even bankruptcy.
The city missed a Sunday deadline to pay the refunds, which were ordered by a tax court that found the city had assessed the casino's property at too high a level given Atlantic City's declining gambling market. The refunds concern tax years 2009 and 2010.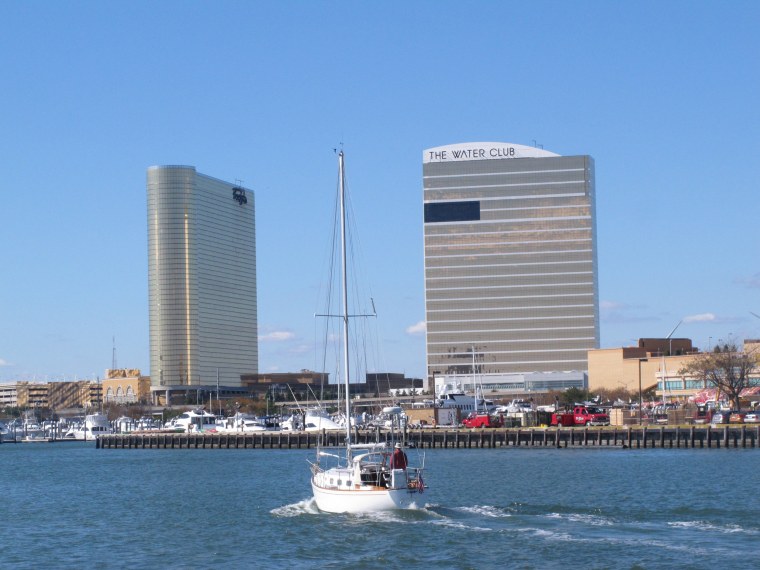 Atlantic City Mayor Don Guardian has said the city can't afford to pay that all at once, and has said the city could be forced into bankruptcy if it is ordered to do so.
Joe Lupo, the Borgata's senior vice president, said that including refunds already ordered for other tax years, Atlantic City owes the casino more than $150 million.
"We are simply asserting our rights as a taxpayer to receive a refund of overpayments," he told the Associated Press. "We are also disappointed that the city is focusing solely on us its attempt to resolve the situation. Atlantic City has paid refunds to every other (casino) property — except Borgata."
If the city doesn't pay soon, the court could seize city assets to help pay off the judgment. Monday's court filing asks the judge to order Atlantic City to pay up within 30 days.
City officials did not immediately respond to a request for comment Monday.
The standoff is a costly symptom of the decline of Atlantic City's casino market since the first nearby casinos opened in Pennsylvania in 2006, when the city's gambling market was worth $5.2 billion. It has since fallen to $2.7 billion last year, and will be lower than that this year. Four of the city's 12 casinos went out of business last year.
Will Ruling That Daily Fantasy Sports Are Gambling Blow Whistle on Games?
As a result, the casinos routinely challenge their property tax assessments — and often win, blowing huge holes in the city's budget that have to be closed by raising taxes on other properties, cutting spending, or both. The city is already under the supervision of a state-imposed emergency manager, and a financial assistance package passed by the Legislature and awaiting Gov. Chris Christie's signature would hold $60 million in aid hostage until the city passes a fiscal recovery plan the state deems acceptable.
The Borgata is Atlantic City's top casino, regularly out-earning its competition. For the first 11 months of this year, it has taken in nearly $683 million, about twice as much as its closest competitor, Harrah's.