China minted 41 new billionaires over the past year, driven largely by growth in the technology industry, according to a new rich list.
The mainland now boasts a total of 358 U.S. dollar billionaires who have amassed a total worth of $963 billion, the report compiled by the country's Hurun research institute said.
That puts China second only to the U.S., which spawned 72 new billionaires, pushing its total to 481, based on a "snapshot" of data on January 17.
Globally, membership of the 'nine zeros club' rose by 414 to 1,867 with a cumulative piggybank of $6.9 trillion, larger than the gross domestic (GDP) product of the world's third-largest economy, Japan, Hurun said - although it noted its data may undercount the sometimes-elusive billionaires.
Technology is overtaking real estate as the key driver of wealth creation globally, the report found.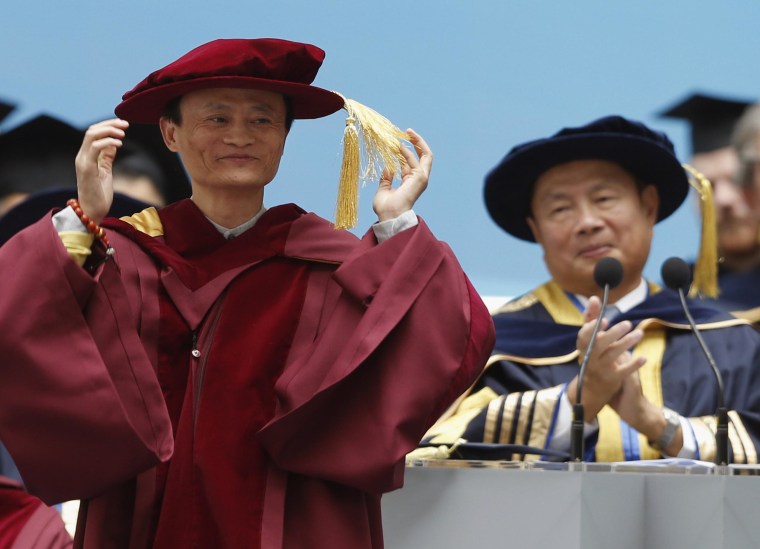 The Year of the Horse has spurred a "two-horse race" between Chinese technology billionaires. Jack Ma of Alibaba saw his wealth triple over the past year to $7.1 billion, ranking him at 192 on the global list, while Pony Ma of Tencent doubled his wealth to $14 billion, ranking 70, Hurun said, noting the Chinese family name "Ma" means horse.
Many of China's billionaires are politically connected, with 90 holding senior political positions, up from 83 last year, the report said.
Although China is gaining ground, the U.S. still tops the list for the richest billionaires. Microsoft founder Bill Gates retook the top spot with a $68 billion piggybank, up $14 billion over the past year, while Warren Buffett kept his second place ranking, up 10 percent to $64 billion.
A version of this article originally appeared on CNBC.com.