Lift the hood on China's economy and you'll find low-end manufacturers churning cheap exports bound for global store shelves. The state-owned industrial sector has undergone major consolidation. And China is no longer a low-cost country, as labor costs edge higher.
While the world's second-largest economy has shaken global stock markets in the new year, the investing thesis for China — the promise of nearly 1.4 billion people, driving sales and profits for consumer-facing companies — remains intact. Certainly the growth engine is weaker, as China on Tuesday reported its slowest expansion since the financial crisis in 2009.
But for the full 2015, China grew at 6.9 percent. And China's middle class is only expanding and growing in sophistication. In other words, more Chinese households are not only buying an appliance or beauty product, they're wealthy enough to be discerning about different brands and preferences — a hallmark of the newly wealthy, climbing up a few notches into the upper middle class.
"It's easy to connect the dots and say, 'This is a collapse in the overall Chinese economy and consumption,'" said China expert Jeff Walters. "It's not."
IMF: We Were Right on China – Here's What's Next
A small proportion of Chinese investors have their wealth stashed in retail trading accounts. Only 15 percent of urban Chinese households have stock investments, according to data from The Boston Consulting Group. Meanwhile, rising incomes and related optimism have kept consumer sentiment at its highest levels since 2008-09.
The upshot, according to BCG research, is the average Chinese consumer is spending more.
Newly affluent Chinese consumers, earning more than $24,000 a year, are growing in numbers. This expanding middle class is also increasingly younger and driving major consumption patterns through mobile sales, according to a BCG report on Chinese consumers released last month.
"We're not just talking about consumers just entering the middle class but climbing a few rungs further into the upper middle class," said Walters, a Hong Kong-based partner at BCG.
Keep in mind that China is a massive country. And if you don't own a car and want an imported specialty item — say, Australian beef — chances are you reach for your mobile device, place an order and have the food delivered. Some Chinese shopping patterns are roughly analogous to New York City living, which can be driven by how much you can carry on public transportation.
"Make no mistake: Although the pace is slower and the course is bumpier, consumption growth is still tracing a staggering trajectory," according to BCG's analysis.
Taking a macro view, Chinese leadership has encouraged phasing out low-end exports in favor of the high-end manufacturing and the service sector, which can encompass retail, hotel accommodation, finance and real estate among other industries.
Hoping to chase more high-end manufacturing, some Chinese companies have already built manufacturing plants — from the ground up — on U.S. soil. China is pursuing higher-valued products, including pricey construction machinery. And production and sales of higher-margin goods can require advanced tech skills and innovation, sometimes more easily achieved outside China, where low-cost production reigns.
The Rise of 'Made by China' in America
In 2015, the services share of China's GDP, a broad measure of total economic activity, rose 2.4 percentage points to 50.5 percent — the single largest annual gain since 1985, according to IHS Global Insight forecasts. The services' share of China's GDP has risen steadily over the past few decades.
Consumption and the service industry were relatively stable in late 2015, Pu Yonghao, partner and chief investment officer at Fountainhead Partners, told CNBC this week. "But the manufacturing sector really was in deep, deep trouble," Pu said. Chinese officials, meanwhile, are pushing capital outflow changes and trimming overcapacity. Smaller, unprofitable steel companies, for example, are being shuttered.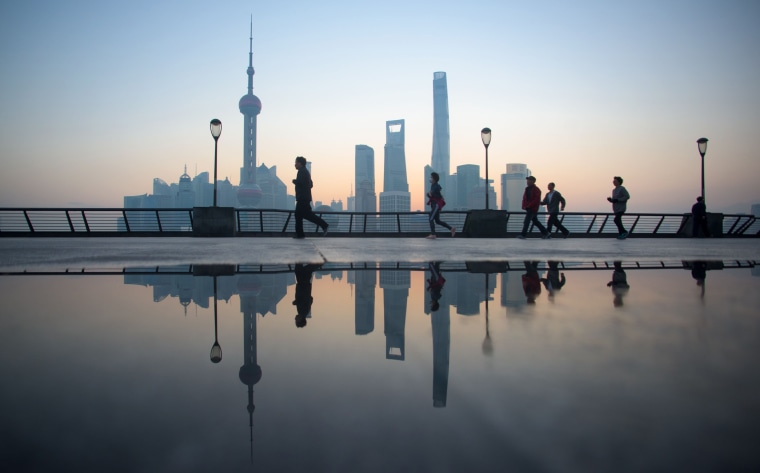 "If the government can commit to more reform, that's good news," Pu said. "But in the short term, we can see a lot of negative growth."
Again, while the consumer-led expansion might appear incongruous with the volatile stock market, the number of upper middle-class and affluent households is forecast to double to 100 million by 2020. That will account for 30 percent of all urban households, compared to 17 percent today and 7 percent in 2010, according to BCG data. Upper middle-class households have an annual disposable income of between roughly $24,000 and $46,000.
"That a young woman from Shanghai is less sophisticated than a woman in a developed country is false," said Walters, who also leads BCG's Center for Customer Insight in China. "A young woman in Shanghai knows 20 skin care brands off the top of her head. It's a whole new world."
China's higher earners and their demand for items like specialty crops (think imported almonds and dairy products) already is shaping food production in the American West. Export values for U.S. almond and dairy have soared in recent years.
How China Is Changing Your Dinner Plate
This evolving landscape of China's rising middle class will also mean that consumer-facing companies need to venture far beyond Beijing and Shanghai to secure visibility and loyalty among consumers. High concentrations of such affluent households are spread out in more than 2,000 Chinese cities.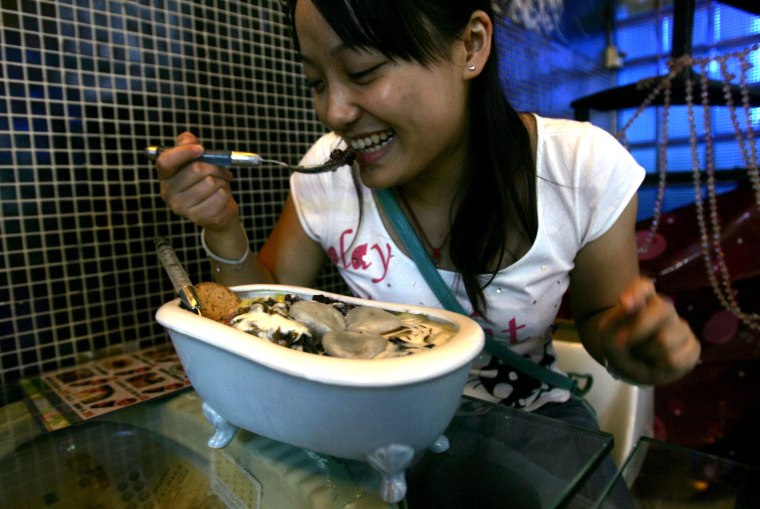 And more of these consumers will be 35 or younger, and digitally savvy.
Total consumption by the younger generation is projected to rise to 53 percent from 45 percent by 2020, according to BCG forecasts.
Additionally, mobile ecommerce already accounts for 51 percent of all online sales in China, compared with a global average of 35 percent. By 2020, mobile ecommerce is projected to account for 74 percent of all online sales in China.
Of course, there are risks. China's property market, for example, is struggling with overcapacity.
But some China watchers and executives are betting the growing middle class will spend more on services like education, entertainment and culture. Starbucks said last week it plans to open 500 stores in China this year. The world's largest coffee chain said it plans to create 10,000 jobs in China every year through 2019 as it continues to expand in its largest market outside the U.S.
"We're seeing continued growth in income, albeit a slower pace," said Walters of BCG. "But income growth is still generating an enormous growth in consumption."