The city of Detroit's effort to declare some of its general obligation bonds as unsecured debt will be challenged in bankruptcy court Wednesday in what could be a precedent-setting turn in the largest-ever municipal bankruptcy in U.S. history.
The issue in front of federal bankruptcy Judge Steven Rhodes is whether a pledge of Detroit tax revenue to pay off the voter-approved bond issues is a binding obligation under Michigan law, as argued by bond insurers in two lawsuits, or merely a promise.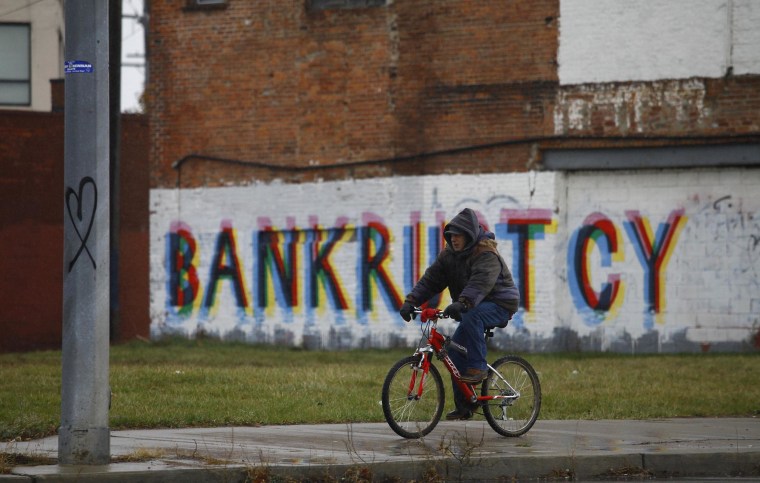 The outcome of the dispute could have a far-reaching impact on the $3.7 trillion municipal market, where general obligation bonds made up some 60 percent of the issues sold in the last decade.
That could reduce investor interest in not only any future Detroit borrowings but in debt from other Michigan municipalities, forcing them to pay higher interest rates. And it could trigger similar concerns for municipal borrowers in other states.
Investors always have considered the full faith and credit pledge by cities, school districts and other issuers to pay off those bonds "sacrosanct," according to Natalie Cohen, the head of muni research at Wells Fargo Securities.
But Detroit's effort to declare some of its GO bonds to be unsecured debt could change that assumption.
"This is a significant issue for the bond community, not just in Detroit but in all cases, because the implication is that if the court finds these aren't secured, this will go far beyond Detroit," said Michael Sweet, a bankruptcy attorney with Fox Rothschild in San Francisco.
Rhodes could rule for either side, or he could send the matter to a trial.
-Reuters