The brick and mortar retail doomsday clock moved closer to midnight this week.
A retail sector sell-off came late this week as several retail giants reported disappointing results J.C. Penney said its net losses had widened from 22 cents per share to 58 cents. Macy's reported earnings plunging 40 percent. Kohl's announced declining same-store sales. All saw their stocks slide, some by double-digits.
These aren't just numbers on a screen. Billions of dollars and tens of thousands of jobs are at stake. The National Retail Federation estimates that retail supports one in four American jobs, from logistics to health care to finance and technology.
Now, the entire retail sector is under massive threat as an over-building glut from the 90's and 00's coupled with a pullback in spending during the recession converges with a shift in consumer behavior towards experiences over things.
Plus there's that little thing called the internet.
Why drive to a store just to find out it's not on the shelf — even if you called ahead and the sales clerk said it was — when you can shop from home? Or, as is becoming more common, from your phone, anywhere?
These "hurricane" forces of "creative destruction" in retail are natural, said Mark Perry, an economics professor at the University of Michigan, part of the "continual innovation and technological progress in a market economy that disrupts and eventually destroys existing industries and firms, and replaces them with new firms providing consumers with new, cheaper and better products, goods and services."
This ongoing inventing of the new while eating the old, is "creating lots of turbulence in the retail sector, as consumers shift buying habits from visiting brick-and-mortar stores to buying online," he said.
But you don't have to cite Schumpeterian economic theory to Jennifer Richter, a 36-year-old former Macy's employee from Westfield, New Jersey.
From Pink Slip to New Lease on Life
Richter worked in the physical retail business for 20 years, working up from a sales associate while in high school to flagship store manager to a Macy's regional director for a team of personal shoppers. But in January, she was one of 10,000 Macy's employees laid off during a mass culling as the iconic chain was forced to shutter 100 stores nationwide amid declining sales.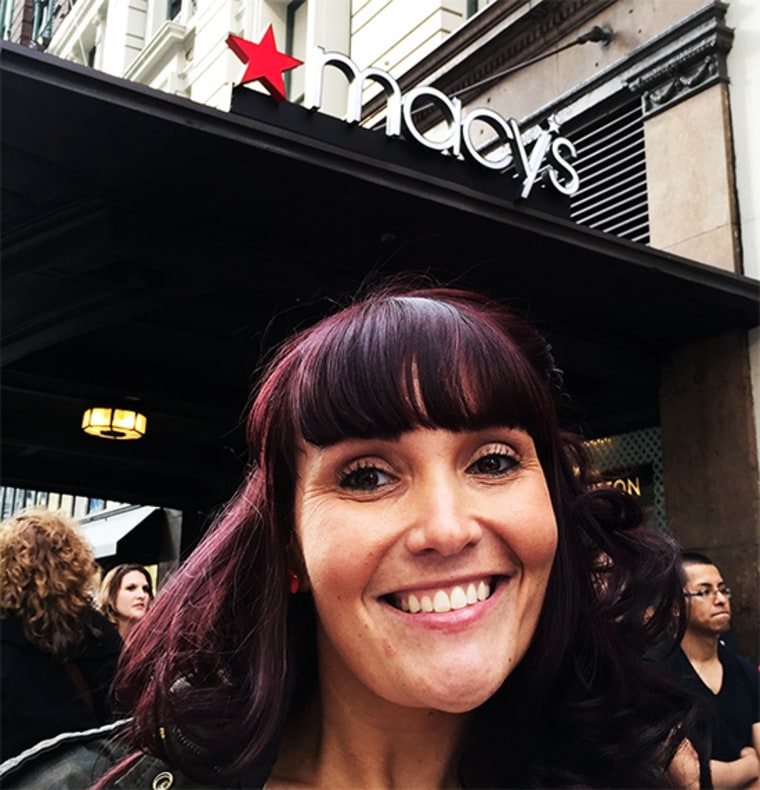 "It's crazy what's going on in retail," Richter told NBC News. "It's been a struggle. I've been on many, many interviews. Nothing materialized."
Instead, she struck out on her own and bought into a small online clothing line as an independent representative. She buys the clothes from the clothing company, Agnes and Dora, and is starting an Instagram account and YouTube channel to drive sales.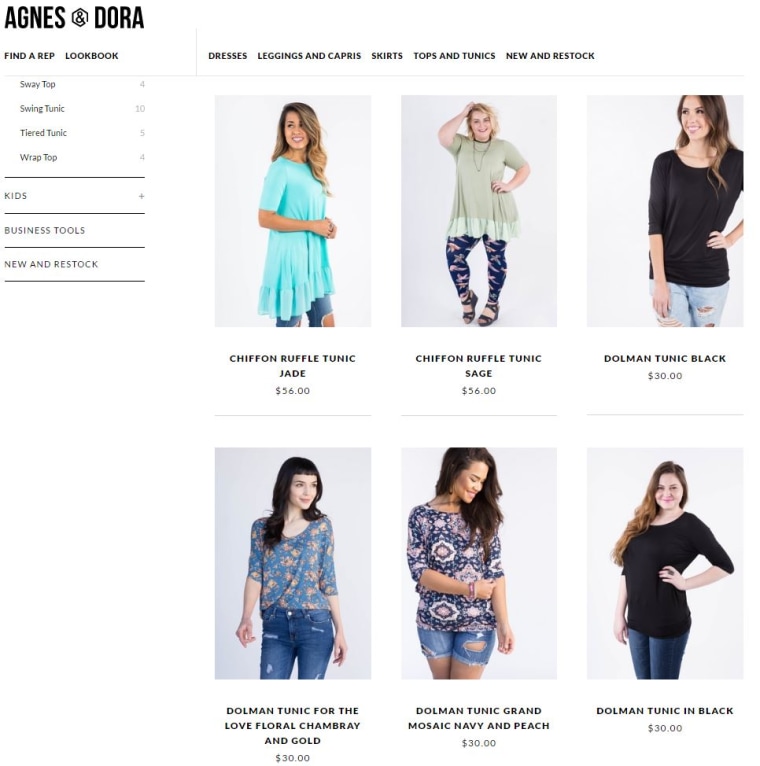 That personal touch — which fewer physical stores seem to have time for — has a new audience online.
Drawing from her experience at Macy's as the leader of a team of personal shoppers, Richter said she's going to focus on the personal styling and wardrobing component, or, "how you wear the look," she said.
Going digital can also come with its unique own risks. Startup costs with Agnes and Dora can range from $2,500-$5,000. Sellers host online and offline sales parties and do their own marketing.
If the products don't sell, then they have to figure out how to move the merchandise. Sales representatives for other online direct sales clothing companies have complaints, reporting resorting to pressuring family and friends to buy their clothes or being forced to offload them at cut-rate prices in pleading Facebook posts.
These would-be virtual storekeepers might find lower per piece prices contracting with a more traditional wholesaler, but then would also have to develop their own digital storefront and backend.
"We have strict quality control measures," Agnes and Dora founder Buffy Bandley told NBC News in an email. "Agnes & Dora is currently not an MLM [multi-level-marketing] or direct sales company. We are a wholesale to retail business model with a promotion that encourages team work. Representatives receive product credit as an incentive to refer another rep."
Jennifer Richter says she's done her research and is happy with the arrangement. She works from home, sets her own hours, and has more flexible time to spend with her husband and their two dogs.
"I decided I'm going to get behind what caused me to lose my job and do it my way," she said.