U.S. employers added 151,000 jobs in January, a deceleration from recent months as companies shed education, transportation and temporary workers but hired others in manufacturing, retail and food services.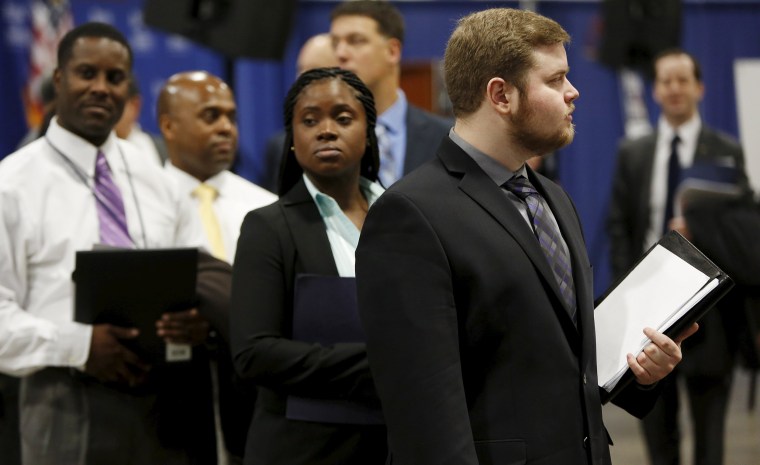 The unemployment rate dipped to 4.9 percent, its lowest level since early 2008.
The report Friday from the Labor Department showed that employers are still hiring steadily, though at a slower pace. The January figures follow seasonally adjusted job growth of 262,000 in December and 280,000 in November.
The broader hiring slowdown reflects an increasingly muddled picture for the U.S. economy. Global financial pressures and a volatile stock market have curtailed growth. But January's jobs report appears to have further clouded the economic outlook as it showed that consumers are faring better despite steep declines in several industries.
Consumers appear to be resilient, even as sectors of the economy seemingly insulated from the slowdown in China, downturn in Brazil and fragility in Europe slipped.
The number of people working or searching for jobs increased last month, while the number of unemployed slipped from 7.9 million to 7.8 million — causing the unemployment rate to decline.
Average wages jumped 2.5 percent over the past year to $25.39 an hour, evidence that the past years of job growth are helping to generate larger pay raises. The income growth meshes with retailers hiring a seasonally adjusted 57,700 workers. Restaurants and bars added 48,800 jobs in a sign of robust consumer demand.
With low gas prices leaving more money in consumers' wallets and borrowing costs low, most economists expect Americans to spend at a decent pace this year and bolster economic growth.
Manufacturers hired a solid 29,000 workers last month, even though other indicators show factory activity weakening as the rising value of the dollar and the sluggish economies of major trade have squeezed exports of U.S. goods. The Institute for Supply Management's manufacturing index has been below 50 for four months, signaling contraction. Orders for factory goods plunged in 2015 — the first annual drop since 2009, when the economy was just emerging from recession.