Waiting too long to raise interest rates would be "unwise" as economic growth continues and inflation rises, Fed Chair Janet Yellen told Congress on Tuesday.
Repeating caution that she and other central bank officials have issued in recent months, Yellen said that even though the Fed expects to hike gradually and to keep policy accommodative, getting rates back to normal levels is important.
The Fed kept its target overnight lending rate near zero for seven years and raised just twice since — in December 2015 and again a year later. The funds rate is currently targeted in the 0.5 percent to 0.75 percent range.
Traders do not expect the policymaking Federal Open Market Committee to hike at the March session. However, Yellen did say that increases would be evaluated "at upcoming meetings."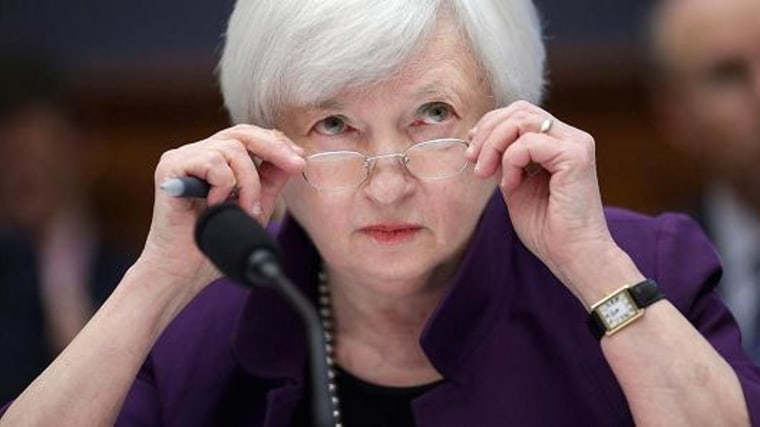 "Waiting too long to remove accommodation would be unwise, potentially requiring the FOMC to eventually raise rates rapidly, which could risk disrupting financial markets and pushing the economy into recession," Yellen said, according to prepared remarks of her semiannual report on monetary policy to the Senate.
When hiking at the December 2016 meeting, FOMC members indicated that three more increases are likely in 2017. Traders, though, are pricing in just two moves — in June and December. The likelihood for a March move is at just 18 percent, according to the CME.
"At our upcoming meetings, the Committee will evaluate whether employment and inflation are continuing to evolve in line with these expectations, in which case a further adjustment of the federal funds rate would likely be appropriate," Yellen said.