The Federal Reserve raised interest rates by one-quarter of a point on Wednesday, in a widely expected move that signifies the central bank's confidence that the economy is continuing to strengthen.
The Fed set its benchmark borrowing rate at 1.25 percent to 1.5 percent at the conclusion of its two-day December policymaking meeting, and projected three more hikes in 2018.
Wednesday's decision was not unanimous, however, with a dissenting vote from two Fed presidents: Chicago's Charles Evans and Neel Kashkari of Minneapolis.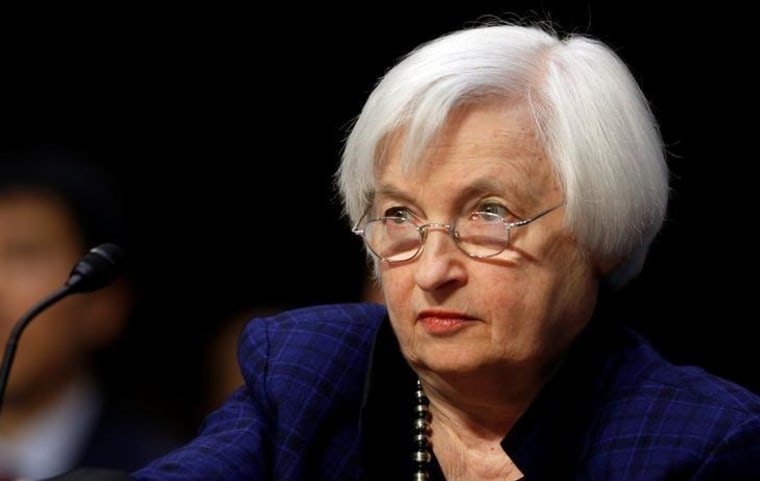 It's the third rate hike this year, and part of a slow but steady strategy to ensure the economy does not overheat.
For almost a decade after the financial crisis, the Fed held off introducing any rate hikes at all, making money easy to borrow while the economy got back on its feet. Now, with unemployment at its lowest level in 17 years and consumer spending on the rise, the Fed is signaling that it is ready to remove the scaffolding supporting the nation's economic recovery.
The Fed rate affects the cost of borrowing for everything from savings to credit cards to adjustable rate mortgages.
"The third rate hike of the year and fifth in the past two years means that consumers with credit card debt and home equity lines of credit will be welcomed into 2018 with higher interest rates," said Greg McBride, chief financial analyst at Bankrate.
Today's meeting was the penultimate one for outgoing Fed Chair Janet Yellen, who is set to be succeeded by current Fed Governor Jerome "Jay" Powell.
A Republican and former hedge fund executive, Powell was approved by the Senate Banking Committee last month by a 22-1 vote, and is expected to receive full confirmation by the Senate before Yellen's term ends on Feb. 3.