A growing number of Americans quitting the labor force are likely gone for good, offering a cautionary note to the Federal Reserve as it tries to gauge how tight the jobs market is and how quickly to raise interest rates.
For a long time, data suggested a significant portion of the decrease in labor force participation was because many job seekers had grown frustrated with their search and had given up looking. If the job market tightened enough, the thinking went, these Americans would be lured back to hunt for work again.
But a different picture is now emerging. Data shows participation in the past few years has fallen mainly because Americans have retired or signed up for disability benefits.
"The data suggest that the recent exits from the labor force have been more voluntary in nature than was the case in 2009, when the economy was weak and job prospects were dire," said Omair Sharif, senior economist at RBS in Stamford, Connecticut.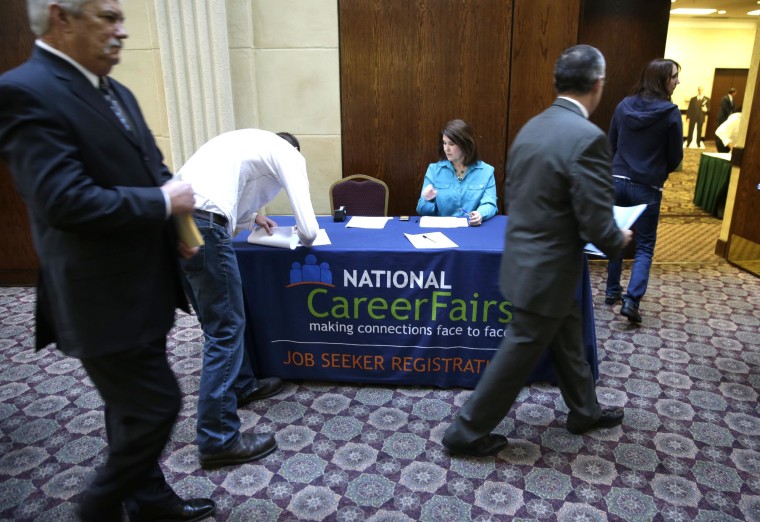 According to economists who have analyzed Labor Department data, 6.6 million people exited the workforce from 2010 and 2013. About 61 percent of these dropouts were retirees, more than double the previous three years' share.
People dropping out because of disability accounted for 28 percent, also up significantly from 2007-2010. Of those remaining, 7 percent were heading to school, while the other 4 percent left for other reasons.
In contrast, between 2007 and 2010, retirees made up a quarter of the six million people who left the labor force, while 18 percent were classified as disabled. About 57 percent were either in school or otherwise on the sidelines.
"This suggests the current drop in the labor force is more structural in nature," said Sharif.
If so, there is less hope of luring people back to hunt for work as the jobs market tightens, as many Fed officials believed would be the case. And the U.S. central bank, which has held benchmark rates near zero since December 2008, will likely need to push them up sooner than they would have otherwise.