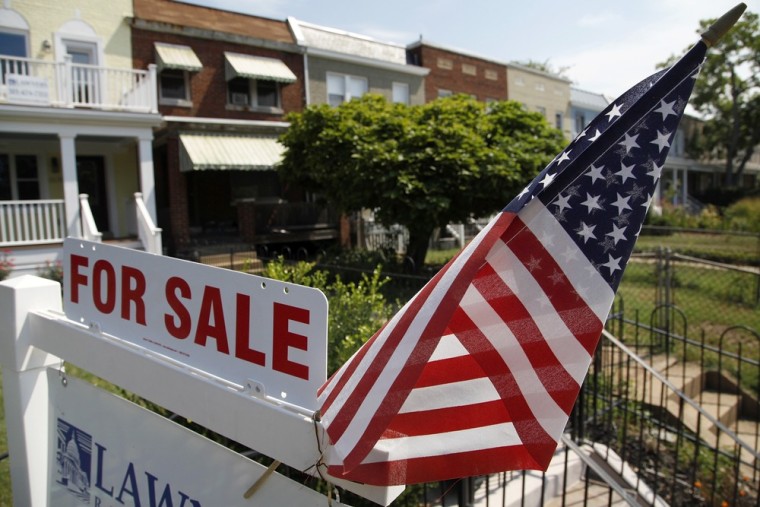 Sales of existing homes slipped in December, but still closed out 2012 with the highest level since 2007 thanks to lower mortgage rates and steady hiring.
Sales of previously-owned homes declined 1.0 percent last month, The National Association of Realtors said Tuesday, to a seasonally adjusted annual rate of 4.94 million units. While that rate was below expectations, it was still the second highest rate of sales since November 2009, when a federal tax credit for home buyers was due to expire.
The NAR said that sales reached 4.65 million last year. That's up 9.2 percent from 2011 and the most since 2007. Sales are still below the roughly 5.5 million that are consistent with a healthy market.

The supply of available homes is shrinking as sales rise. That's pushing up prices. The inventory of homes for sale dropped to 1.82 million in December, the lowest in 12 years. 
Still, the housing market is recovering and most analysts expect that should continue this year. 
Steady hiring, record-low mortgage rates and a tight supply of new and previously occupied homes available for sale have helped boost sales and prices in most markets. 
"Record low mortgage interest rates clearly are helping many home buyers, but tight inventory and restrictive mortgage underwriting standards are limiting sales," said NAR chief economist Lawrence Yun.  "The number of potential buyers who stayed on the sidelines accumulated during the recession, but they started entering the market early last year as their financial ability and confidence steadily grew, along with home prices.  Likely job creation and household formation will continue to fuel that growth."
A measure of U.S. home prices rose 7.4 percent annually in November, real estate data provider CoreLogic said last week. That's the biggest annual increase since 2006, when the housing bubble began to burst. CoreLogic forecasts that home prices will rise 6 percent nationally this year. 
Rising demand for homes has persuaded builders to step up construction, which adds to economic growth and hiring. 
U.S. builders started work on homes in December at the fastest pace in 4 ½ years, the government said last week. And builders finished 2012 as their best year for residential construction since the early stages of the housing crisis. 
The gains in home building helped boost construction hiring in December by 30,000 jobs — the most in 15 months. 
The Associated Press and Reuters contributed to this report.