Shouldn't you be up for a raise soon?
Unemployment benefit claims fell last week to a 43-year low. That means the labor market is getting tighter than ever and — theoretically — companies should have to pay workers more to attract and keep them. But don't go out and lease a new Camaro just yet.
"The closest we can come to making a safe bet is to say that we'll see higher wage growth when employers have no other alternatives but to pay more," said Mark Hamrick, senior economic analyst at Bankrate.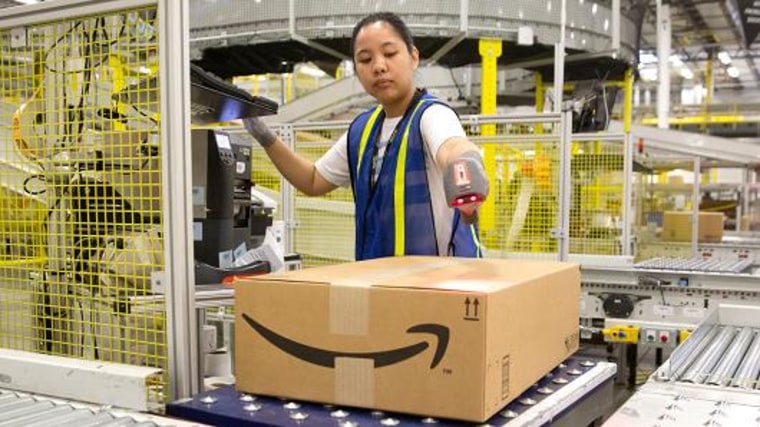 With 5.6 million Americans working part time but wanting full-time work, plus the remaining pockets of slack in the work force around the country — not to mention the continuing march of automation — most bosses aren't ready to say "yes" to anyone's pleas for a bigger paycheck.
Jobless claims dropped by 12,000 to 234,000 for the week ending February 4, the Labor Department said. That was close to the 43-year low of 233,000 hit in early November.
Despite the economic recovery since the 2008 recession, wage growth has remained stubbornly sluggish for American workers.
In January, real earnings rose by just 0.1 percent, even as employers added an unexpected 227,000 jobs. And the rates of increase increase in real earnings still have yet to return to their levels from the start of the Great Recession.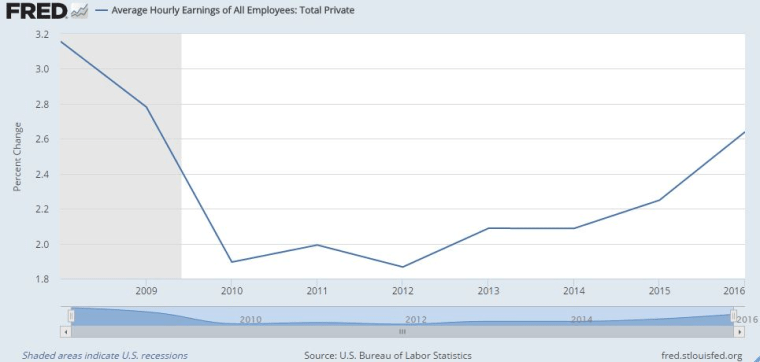 That sounds like a paradox until you lift up the rock and look at the squiggly worms underneath:
The New Jobs Pay Less
Jobs lost during the recession were largely in the manufacturing and construction areas, Stefano Scarpetta, an economist with the Organization for Economic Cooperation and Development think tank, told the Wall Street Journal. The jobs that are coming back are mainly in the service industries, and they don't pay as well.
Invisible Wage Depression
Many firms couldn't cut wages as much as they wanted to during the recession. Instead they implemented slower wage increases, the WSJ reports.
Churning Labor Forces
Low-wage workers were laid off much more during the downturn than others, and now that they're coming back, their low wages are pulling down the average.
In contrast to previous recoveries, "more substantial wage growth continues to be the proverbial icing on the cake of the economic recovery that has yet to be served up," said Hamrick.
"This disconnect helps to fuel Americans' disappointment with the economic recovery, explaining why some are suspicious of economic data heralded as suggesting the U.S. economy is largely fully healed."