If you're not buying Bitcoin, you're not keeping up with the Joneses.
The American middle class is falling in love with the unregulated cryptocurrency's skyrocketing value, which hit a record-breaking $4,400 in August, a 600 percent year-over-year increase.
There are now more Google searches for Bitcoin than for Beyoncé. It's not just bankers and techno-nerds buying up this "digital gold," hoping to sell them for more later, but flight attendants, ironworkers, and small business owners.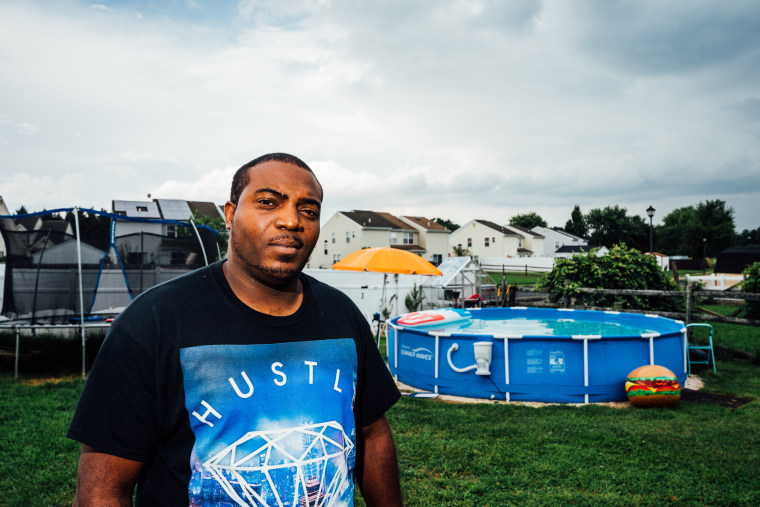 One of them, Ryan Williams, a 35-year-old school bus driver, admits he doesn't fully understand how Bitcoin or its rivals work.
But he does know it's been a hot summer and his two kids have been bugging him for a pool.
"I said I can't afford it," said Williams. Then he remembered, "Wait, I have Bitcoin."
His Bitcoins are kept in a digital wallet, a kind of online account for cryptocurrencies. He transferred a portion of them to his "BitPay" card, a debit card designed to make it easier to spend Bitcoins at brick-and-mortar stores.
Then he went to Walmart, found a 15x36 above-ground "Summer Waves" pool for $150 and swiped his BitPay card at the cash register.
The pool was the hit of the the Fourth of July party in the backyard of his two-story house in suburban Delaware. As the kids splashed around, his guests asked him how he afforded it.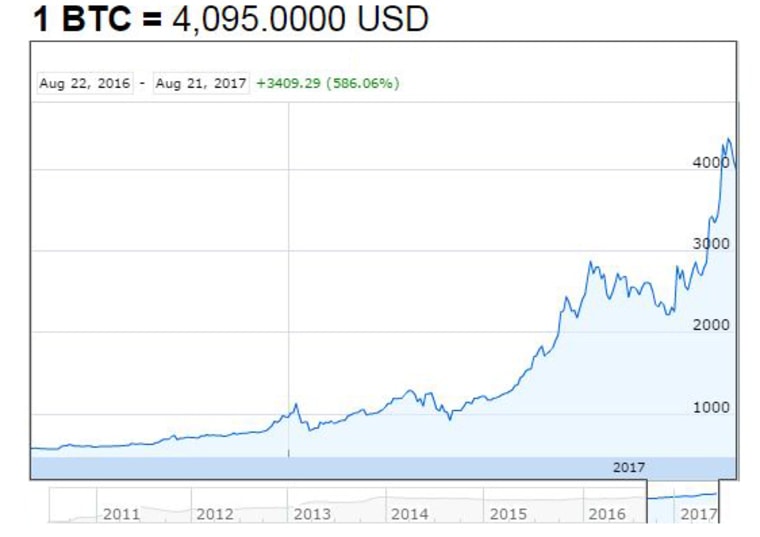 "Bitcoin paid for it," said Williams.
Now his brothers and mom, who work in nursing, are investing in Bitcoin and other cryptocoins too.
"I do think we're seeing more 'normal people' invest in crypto assets," said Olaf Carlson Wee, the founder of Polychain capital, a digital asset hedge fund.
One of the larger Bitcoin wallet sites, Blockchain, now boasts over 15 million accounts as interest has grown.
These armchair speculators aren't necessarily interested in how "cryptocurrencies" allow users to conduct virtually anonymous financial transactions. Or how they use a "blockchain" to post everything on a "public ledger" to verify transactions without a bank. Or how it could subvert traditional global power structures to have a popular kind of currency backed not by gold or an army, but bits of ones and zeroes. (And if you need to know more about how it all works, this is a great explainer).
They just want a piece of the action.
"It's like being in Apple at 10 cents," said Greg Salerno, a 39-year-old ironworker from Hoboken, New Jersey.
He put $1,600 in Bitcoin. Now they're worth over $20,000.
"In five to 10 years you could be sitting on something nice," said Salerno.
After hearing about his success, his coworkers come to him for advice.
"This kid comes in asking if he should get in on 'Ripple.' 'Should I get in at 20 cents?' I say, 'it can't hurt to put $200 on it. You're going to spend that on drinking all weekend anyway,'" said Salerno.
Besides Bitcoin, there are over 1,000 other types of cryptocoins. Some claim to be faster or safer, or just have a funny name. They can be worth anything from less than a penny to several thousand dollars.
While the potential profits are eye-popping, so too are the risks.
Chen Wu is an associate professor of finance at the University of Texas at Tyler who published a paper in the Journal of Financial Planning on how big a part of your investment portfolio should be devoted to Bitcoin.
He thinks their volatility and lack of consumer protections make them "highly unsuitable for mom and pop" investors."
"Bitcoin (and vast majority of other cryptocurrencies) are inappropriate investments for small investors with limited means and appetite for risk. They have been piling into them because of the spectacular returns bitcoin in particular has achieved in the past years," Wu wrote in an email to NBC News.
Experts caution that cryptocurrencies generate no cash flows and have no value other than supply and demand. Because of this they should be viewed as speculative vehicle and not investments.
And if you still want to play in their markets, it can be helpful to remember the "5 percent" rule of thumb that says you shouldn't put more than five percent in any one asset in case it goes bust.
"While the verdict is still out and it may prove to be a revolutionary advance, investors may still end up doing poorly or even losing their entire investment," wrote Larry Luxenberg, a New York-based certified financial planner.
The big bucks have also drawn hucksters looking to exploit the naive and greedy.
Last year, $50 million in cryptocurrency was stolen from one project by a hacker and later recovered. Phishing scam messages appear on popular crypto message boards. Recently, thieves have been draining individual user wallets by stealing their phone number and resetting passwords on their accounts.
Prices in the small-cap crypto markets can swing wildly in a matter of hours, an ulcer-inducing ride for investors used to getting excited over stocks going up or down a few dollars.
"It could be up or down 40 percent and I still get the same rush," said one investor who requested anonymity to avoid being targeted by hackers. "There's an addiction. I check the price constantly."
And with no central governing authority for the open source software, disagreements within the community can lead to overnight changes. In recent weeks, a breakaway group formed "Bitcoin Cash" off the back of the Bitcoin network, creating both anxiety, confusion, and over $11 million in value virtually from thin air. Some predicted the price would crash to nearly worthless. Instead, it gyrated to a high of $1,000.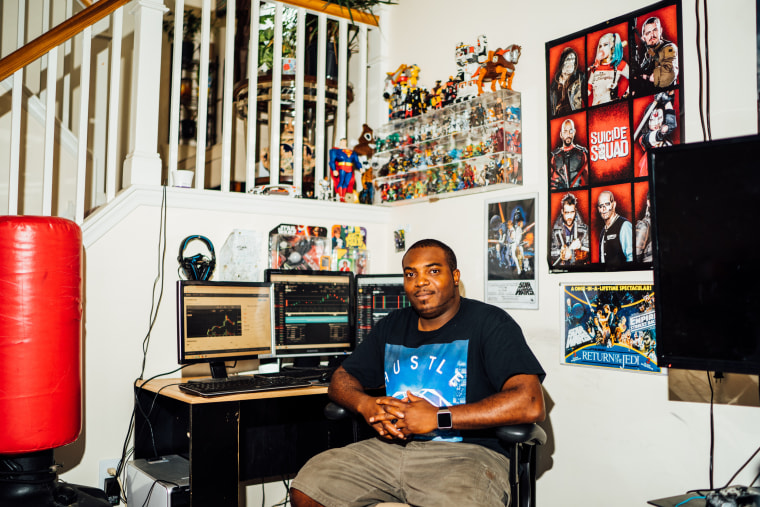 "I would say 90 percent of the value of any "coin" is speculative," said Joseph Lubin, a Brooklyn-based entrepreneur who co-founded Ethereum. "It's the notion that the technology it represents is promising."
It can all seem a little unreal. A common piece of advice crpytoinvestors share is "don't invest more than you can afford to lose." But some have found if they play their cards right, they can make real money on these virtual currencies.
For his part, Williams is planning to keep driving a school bus while keeping his "side hustle" going.
"Always keep grinding. It's about having those extra funds on the side," he said.
With middle class wages stagnating over the past decade, that kind of disposable income has been harder to come by.
But for now, Williams has Bitcoin. He's up by so much that even if the price drops by half, he can still use it to afford family vacations and date nights.
"My wife doesn't fully understand it," said Williams. "But she does enjoy that we go out to dinner and I say, 'I got it.'"