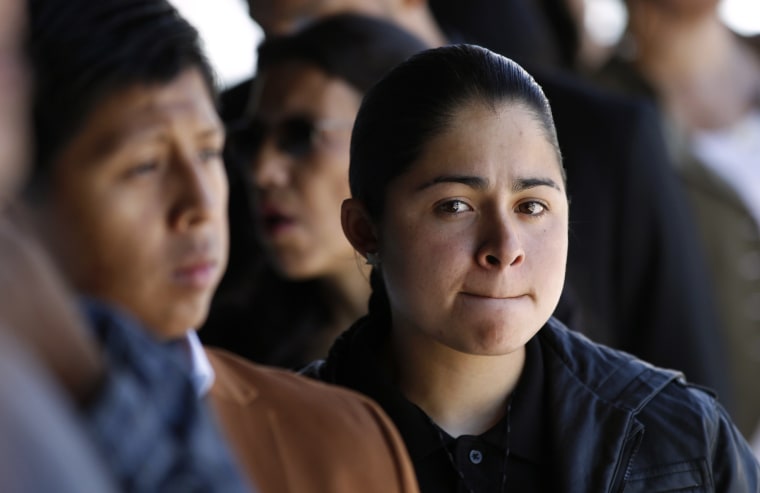 The number of Americans filing new claims for jobless benefits edged higher last week although a trend reading fell close to a four-year low, pointing to healing in the still-struggling labor market.
Other data on Thursday showed groundbreaking on new homes fell in July in a reminder of the housing market's weakness despite some recent signs of recovery.
Initial claims for state unemployment benefits rose 2,000 to a seasonally adjusted 366,000, the Labor Department said. That was in line with economists' forecasts in a Reuters poll.
Claims data, which swung wildly in July due to shifts in seasonal auto plant shutdowns, are now giving a clearer picture of modest improvement in the labor market.
The data reinforces the view that economic growth could pick up in the second half of the year. But even then, the recovery is seen to be lackluster and perhaps in need of more support from the Federal Reserve.
"Overall, they (the data) are consistent with our outlook that growth will be a little bit better in the U.S. but not as upbeat as some people think," said Brian Kim, a currency strategist at RBS Securities in Stamford, Connecticut.
"We're still looking at possible Fed action in September and these numbers don't really alter that view."
The four-week moving average for new claims, a better measure of labor market trends, dropped 5,500 to 363,750. That was the lowest since March - and the second lowest since April 2008.
U.S. nonfarm payrolls increased 163,000 in July after three months of gains below 100,000, although the unemployment rate ticked higher to 8.3 percent.
The pickup in hiring last month, along with gains in retail sales and manufacturing output, has dampened expectations the Fed could announce at its next meeting a plan to stimulate the economy with a third round of bond purchases. Officials at the Fed next review policy on September 12-13.
Government's radical solution: seizing underwater mortgages
U.S. stock index futures held onto earlier gains following the data.
The economy still faces a number of threats, including the looming possibility the government will raise taxes and cut spending next year. That is already hurting business sentiment.
Europe's festering debt crisis also menaces and is weighing on the global economy. China's Commerce Ministry said on Thursday the outlook for its exports has darkened.
Wal-Mart Stores Inc forecast full-year earnings that could fall short of Wall Street expectations as growth in international markets slows, even as its U.S. discount stores saw improved sales in a tepid U.S. economy. In another somewhat downbeat sign, the Commerce Department said housing starts dropped 1.1 percent last month to a seasonally adjusted annual rate of 746,000 units.
The reading was below the median forecast in a Reuters poll of a 757,000-unit rate.
The government also revised lower its estimates for starts in recent months. But economists said the readings, which are prone to significant revisions, still pointed to healing in the housing market.
"This is nothing but normal statistical noise," said Stephen Stanley, an economist at Pierpont Securities in Stamford, Connecticut.
The housing market, which fell into a deep rut six years ago, has been a relative bright spot in the economy this year.
Home prices have shown signs of stabilizing and many economists think housing construction will give a small boost to the economy this year.
There were also some positive signals in Thursday's report. New permits for building homes rose 6.8 percent in July to a 812,000 unit pace, the highest rate since August 2008.
But outside of housing, the broader economy has looked wobbly this year, which could hold back gains in home building.