Income inequality is a problem the world over, but some new research uncovers some surprising findings about what causes it — and what can fix it.
In studying 25 advanced economies, a recent McKinsey study comes to a grim conclusion: That about two-thirds of people, worldwide, are in a position where future generations won't fare as well as they have in the past.
Researchers say this is cause for alarm, since poverty and a lack of economic opportunity pour gasoline on the flames of geopolitical tensions.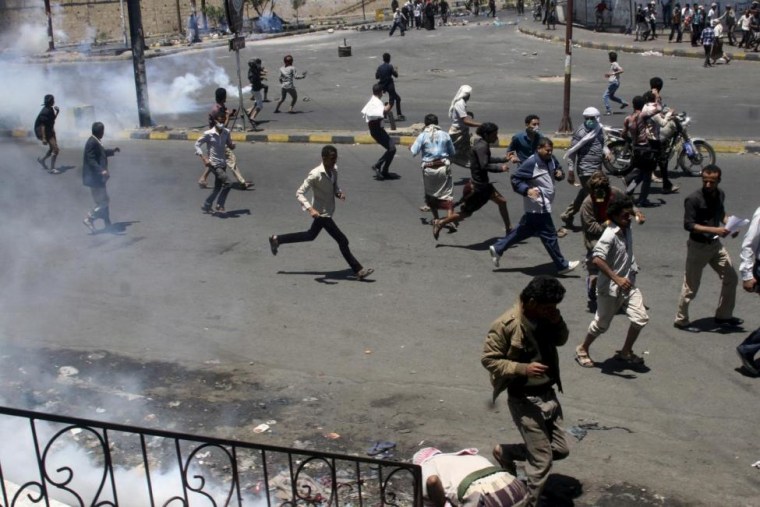 "We all hope our children are going to advance," said McKinsey senior partner Richard Dobbs. "We now need to worry about terrorism and this rising group of people who's no longer advancing."
"Some level of ability to move up the economic ladder is important to democratic stability," said Tiziana Dearing, professor of practice at the Boston College School of Social Work. "When people lose their faith… it's usually politically destabilizing."
In the United States, the divide between the haves and have-nots was sharper, but the data also pointed the way towards a resolution.
For American families who suspect that their ability to earn their way up the economic ladder had been compromised, the report proved them right: More than 80 percent of Americans saw flat or falling wages between 2005 and 2014, higher than the global average.
"We still have the hangover from the recession," said Roberton Williams, senior fellow at the Tax Policy Center at Urban Institute. "We know wages haven't grown the way they did before the recession."
But McKinsey also found that when another measure of inequality was included, such as the effects of taxes and government transfers, which include payments like unemployment and Social Security, something striking happened: The increase in households falling behind nearly vanished.
This shift appeared unique to the United States: While the effect of taxes and transfers mitigated the effects of growing inequality in a handful of other countries, such as none of these had wage inequality nearly as sharp. Also, in the other countries that saw inequality offset by government policies, it generally was a mixture of taxes and transfers that moved the needle.
In the U.S., though, transfers not only made up the entire movement, but actually offset a slight inequality increase caused by taxation.
"Some level of ability to move up the economic ladder is important to democratic stability. When people lose their faith… it's usually politically destabilizing."
Dearing called this evidence proof that government practices can move the needle in a positive way for the average American. "Public policy and social welfare kinds of interventions… like tax credits, they matter and they actually work, as did the stimulus relief," she said.
All those things pushed money into the pockets of poor people, actually boosting people's after-tax income," Williams said.
These policies helped the American economy rebound after the recession, but even advocates agree that this isn't the best method: It's better to give people the tools to earn higher salaries on their own rather than trying to reverse-engineer an adequate income.
"The U.S. has done very well in terms of economic growth," Dobbs said, and it has fared better than many of its European counterparts in the post-recession global economy. "But it has done quite a lot of this through taxes and transfers… and there is a question of whether that is sustainable," he said.
"There are a lot of downsides," Dearing concurred. "Bureaucracy is a downside of having that be your dominant strategy," she said, while another problem is one that often flies under the radar of both pro-market and pro-safety-net advocates: Programs to alleviate poverty can keep people's heads above water, and there are tax breaks and other incentives aimed at more affluent households, but in between there is a gap.
"There are rungs in the mobility ladder that are missing," Dearing said.
There is no single fix, Dobbs said, not worldwide and not even within the U.S. Having open doors for trade and immigration can put a drag on wages, but those same characteristics of globalization have been beneficial, too.
The U.S., with its flexible labor market, has actually seen some of this problem running the longest, but it's been masked," he said. The incomes of male workers with only a high school education have been on the decline since the mid 1970s, he said. "This problem has been around for a while," and 2008 was just the financial tipping point that laid bare the extent of the problem.
Trade policy, automation and immigration all contributed to driving down the wages of the least-skilled American workers, making these popular talking points in a contentious political climate, but Dobbs said it's too simplistic to condemn these changes.
"The thing is, those three things have been absolutely fantastic at driving the economic growth we've seen over the last 30 years. We're not saying throw those out," he said. "The point is we've got to find a way of keeping those but removing the second-order negative effect. And that's the challenge."
Education is a key component of the solution, important enough that people without it increasingly risk being left behind.
"We really have ratcheted up the expectations for education in terms of getting a job," Williams said. "Now you have to have a college education."
Read More: College Debt is Much Worse for Black Students
As much of a challenge as this is for young adults facing the prospect of entering adulthood with significant student debt, the problem is equally acute for middle-aged workers trying to re-enter a workforce that no longer has room for them.
"I think there is a question about how we retrain people in the middle of their lives," Dobbs said. "Much of our education and training is still very focused on the young."
For instance, he highlighted the growing advancements of technology in self-driving vehicles. "I'm more worried about what's going to happen to the people who are currently driving a taxi or a bus and how we retrain those," he said. "What are we going to do with the 2.5 million people who drive for a living?"
"We need to rethink workforce in modern America," Dearing said. She pointed out this benefits not just those Americans who feel like they can't get ahead even as the rich get richer, but ultimately, our entire consumer-based economy, as well.
"If we have no middle class left, we'll have no consumer class left," Dearing said.