President Obama on Friday urged Congress to enact measures to combat tax evasion by corporations and the rich, citing the Panama Papers as evidence of widespread financial corruption.
Obama, in remarks that traced his efforts to steer the U.S. economy from collapse in 2009, acknowledged that many Americans "are still hurting." Further improvements hinged on making sure everyone played by "the same set of rules," he said.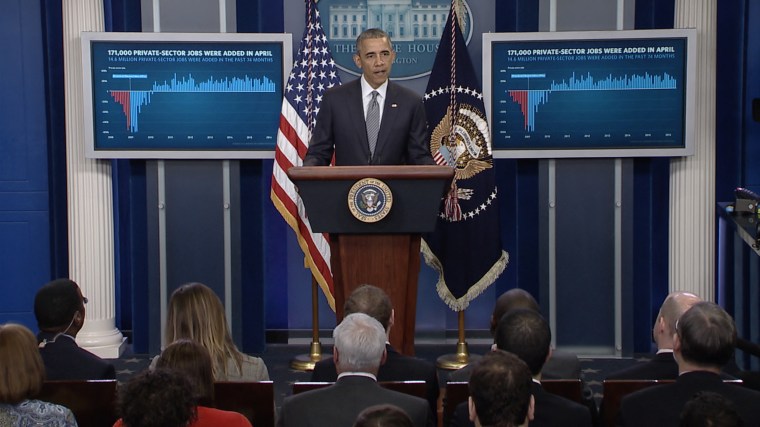 Obama said his administration has tried to act on its own, by proposing measures that would force banks to verify the people behind shell companies — an issue raised by the Panama Papers, a trove of leaked documents that spotlight how many of the world's most wealthy and powerful people use shell companies and offshore bank accounts to squirrel away fortunes, including proceeds from illegal activities. The Treasury Department has also submitted rules to make it less appealing for American companies to move abroad for lower tax rates.
But true reform, Obama said, must come from Congress, where his own proposals have withered against Republican opposition. He called on Congress to pass a law requiring companies to report information on their owners to the Treasury Department. He said lawmakers need to pass a package of new tax treaties aimed at streamlining international business, measures that Sen. Rand Paul of Kentucky has blocked, citing concerns about citizen's privacy. "Only Congress can fully close the loopholes that wealthy individuals and powerful corporations take advantage of," the president said.
Obama, now in his final eight months in office, is trying to combat portrayals of his economic stewardship as lackluster — despite growing consumer confidence, and despite his having steered the country away from financial disaster after taking office in 2009. Private sector jobs are enjoying a long rally, unemployment is about half of what it was when he entered the White House, gross domestic product is up, and the federal budget deficit has shrunk.
But Obama's problem, over which he has expressed frustration, is that many Americans don't see the economic turnaround as helping them. Average household incomes have fallen. Many of the unemployed say they have stopped looking for a job. And there are other signs of a slowing recovery.
That has fueled critics from the left and the right, which some analysts say account for the popularity of insurgent presidential candidates Bernie Sanders and Donald Trump. The economy is expected to play a pivotal role in the campaign.
In addition to tax reform, Obama said he needed Congress' help investing in massive infrastructure projects, from roads to water systems. He cited the lead-pollution crisis in Flint, Michigan, as an example of the need for government's continued involvement.
"We could be putting people all across this country back to work, with huge multiplying effects across the country," Obama said.