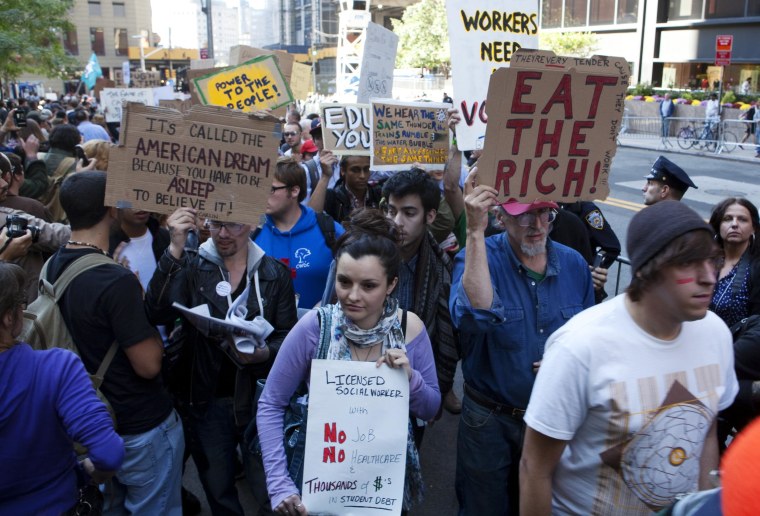 Is success being vilified in America? The successful seem to think so.
A new poll from American Express Publishing and Harrison Group finds that 1 percenters no longer like to be seen as such.
One-third of members of the group said they "like it when others recognize me as wealthy." Though that number (taken in the fourth quarter of 2013) may sound high, it's down from 40 percent a year earlier. And it's far below the 53 percent who agreed with the statement in 2010.
Fully 28 percent say they worry about "being scorned for being in the top part of the economy," versus 24 percent who were concerned about that in the first quarter of 2013.
The recent and sudden move toward stealth wealth could have an impact on the elite economy. Thirty-eight percent of respondents agree that they "feel guilty purchasing luxury goods and services"—double the percentage who said the same thing a year ago.
It's easy to make too much of these numbers.
As venture capitalist Tom Perkins has discovered, the idea that the wealthy are being persecuted is exaggerated—among the general population and the wealthy themselves.
As we see from recent millionaire-outlook studies and luxury sales, some may be sensitive to the political climate and talk of inequality. But others keep living and spending as they always have.