President Donald Trump has nominated current Fed Governor Jerome "Jay" Powell as the next chair of the Federal Reserve, replacing Janet Yellen, whose four-year term ends in February.
The widely anticipated move installs a multimillionaire Republican former hedge fund investor at the helm of the world's largest economy.
Praising Powell's "considerable talent and experience," Trump said at the Rose Garden announcement on Thursday afternoon that his nominee has the "wisdom and leadership to guide our economy," and knows "what truly drives American success."
Considered the second-most important job in the country, the potential new head of the central bank has no formal training as an economist — but his Wall Street background and business-friendly, pro-deregulation instincts likely appeal to Trump.
For his part, Powell first thanked his wife and parents, then said he was "honored and humbled" to have been nominated by the president.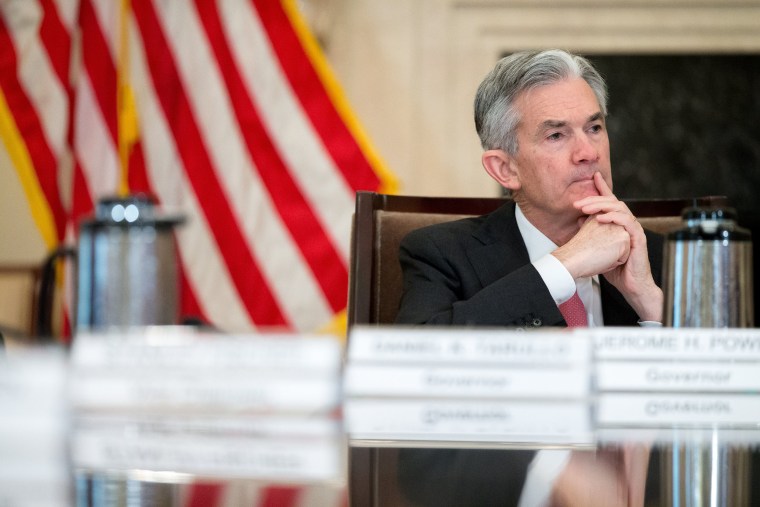 Powell's selection is a status quo move for the president: The economy has performed well under Yellen, and Powell's statements during his five years as governor indicate that he has, for the most part, agreed with Yellen's tactics.
"I don't think he's going to do much to alter it, at least immediately," Jim Caron of Morgan Stanley Investment Management told CNBC. "Having been on the Fed, people know him. They don't view him as an adversarial outsider coming in with an agenda."
However, in nominating the 64-year-old Powell, Trump is breaking with decades of presidential tradition by not retaining the current Fed chair: Barack Obama kept Ben Bernanke, Bill Clinton stayed the course with Alan Greenspan, and Ronald Reagan renominated Paul Volcker.
During his presidential campaign, Trump frequently criticized Yellen, saying at one point "I think she is very political and to a certain extent, I think she should be ashamed of herself. Because it is not supposed to be that way."
Since assuming the presidency, Trump has mellowed in his opinion of the current Fed chair, acknowledging on Thursday that she is a "spectacular person" and a "wonderful woman who's done a terrific job."
The position requires confirmation from the Senate.