Although the December jobs report's topline numbers weren't a blowout by any means, there was one number that raised eyebrows — and spirits. Average hourly wages rose by 10 cents, representing the fastest gain since 2009 and bringing the annual growth rate to a tick under 3 percent.
"It's a clear indicator we've had a gradually tightening labor market," said Gary Burtless, an economist at the Brookings Institution. "For much of the economic recovery, nominal year-to-year wage gains were around 2 percent," he told NBC News.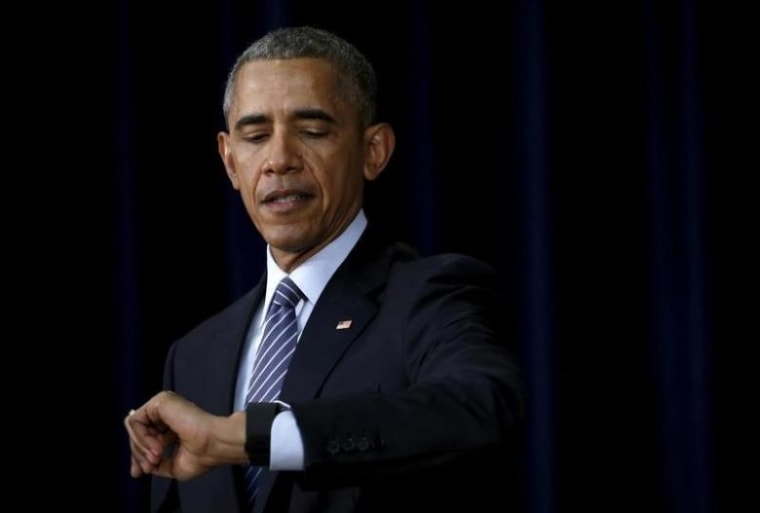 The stubborn refusal of wage growth to pick up, even as the unemployment rate gradually fell, vexed economists and policymakers, and was one of the factors cited by the Federal Reserve in its decision not to raise interest rates more quickly.
"It was remarkable there were so many months in a row that there were employment gains that were registered, yet there was no sign at all in the wage numbers," Burtless said.
The size of the increase came as a surprise, following a two-cent drop in November.
"Barring the unforeseen, it does appear that wage growth will be accelerating," said Mark Hamrick, senior economic analyst at Bankrate.com.
Related: Rejected Overtime Law Still Meant Raises for Thousands
While economists caution against making too much of any single month's data points, since figures can jump around and be revised later, several said there were other signs that this month's good news in wage growth was cause for more sustained optimism.
"That 2.9 percent year-over-year is the fastest gain in about seven years, and it's consistent with what we see at Glassdoor," said Glassdoor.com chief economist Andrew Chamberlain, who said the site's local pay report found a 2.7 percent year-over-year increase as of last month.
"I think we're optimistic to look forward to the first quarter, too," said Rosemary Haefner, chief human resources officer for CareerBuilder.com. "Companies are really realizing they need to make an investment for the health of the business to be maintained," she said.
CareerBuilder's annual job forecast survey found that roughly 40 percent of employers plan to hire full-time workers this year and three in 10 expect to hire part-timers, an increase in demand that puts employers on notice.
"It provides a clearer signal of what employers have to do to persuade employees to stay around or come and work for them," Burtless said.
According to CareerBuilder data, that means a sustained increase in wage gains. Its annual forecast found that two-thirds of employers expect to raise pay for new hires this year, and nearly half say they'll increase the pay floor at their company.
Related: Minimum Wages Will Rise in Nearly Two Dozen States
This comes in conjunction with actions in 22 states, plus Washington, D.C., raising minimum wages this year, another factor some economists say could be responsible for more traction in wage growth going forward.
"When you look at the broad evidence, it's clear that wages are starting to rise," Chamberlain said. "I think today's wage gain number is meaningful."