Call it a one-two punch against coal. As global demand for U.S. coal exports continues to sag, domestic demand at power plants has been sliding as well.
For the first time ever, natural gas trumped coal as the top source of electric power generation in the U.S. In April, roughly 31 percent of electric power generation came from natural gas, whereas coal accounted for 30 percent, according to a recent SNL Energy report.
It's a dramatic difference from April 2010, when coal accounted for 44 percent of the mix and natural gas just 22 percent.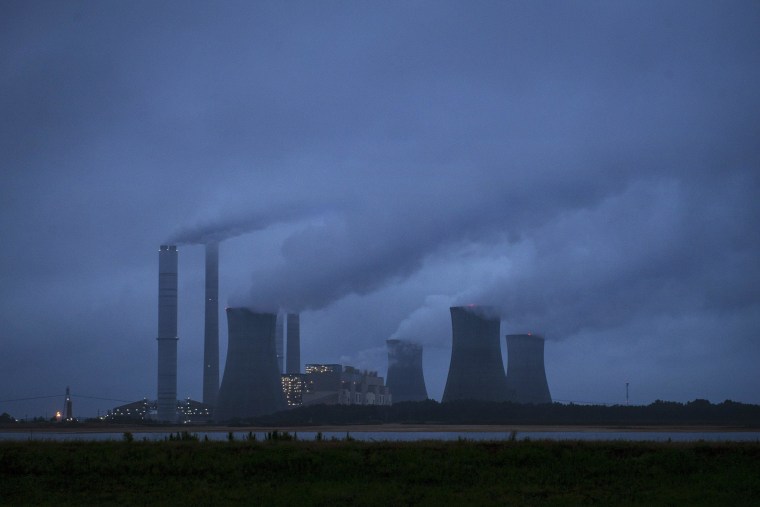 "There's been a change both from a regulatory and economic perspective in terms of the competitiveness of natural gas," said Steve Piper, associate director of energy fundamentals at SNL Energy. "The transition from coal has been stunning."
What shuttering coal plants means for energy jobs
Stunning is right. Coal prices have continued to crater this year, extending a years-long downward trend.
This has been particularly true of coal mined in the eastern U.S. Since the start of the year, Central Appalachian coal (CAPP) futures have plunged nearly 15 percent to roughly $41 per ton; since their 2011 peak, prices have nearly halved. Tepid global economic growth, a stronger dollar, cheap natural gas and expanding U.S. regulations have pressured prices.
Coal breaks down into two categories: utility coal, used to generate electricity at power plants in the U.S.; and export coal, for example, metallurgical coal used by China and developing countries to make steel.
Oil Prices Drop Amid Excitement Over End to Iran Sanctions
On Monday Chinese customs data showed coal imports in China plunged 33.7 percent in June versus a year earlier, thanks largely to sluggish demand. China is the largest consumer of the commodity in the world.
U.S. coal exports have been in free fall for years as countries like Australia and Indonesia have provided supply to China more inexpensively. The stronger dollar is also making American supply pricier abroad.
This country is divesting from coal
But perhaps the more worrying trend for coal producers is at home. Natural gas futures continue to trade below $3 per mmbtu, as the onshore drilling boom has increased production by 30 percent since 2008.
That coupled with a growing list of federal regulations restricting the emission of greenhouse gasses and utilities have had plenty of motivation to switch to natural gas.
SNL Energy's Piper points out that many utilities are simply abandoning coal. In last 18 months, 17 gigawatt hours of coal-fired capacity has been retired completely, much of it already replaced by gas generation.
"It could be the beginning of the end for the current fleet of coal plants," said Piper. However he also noted that it's likely the start of a new chapter in which the coal industry takes a much more serious look at options to burn the fossil fuel more efficiently to reduce emissions.
Kristoffer Inton, an equity analyst at Morningstar, pointed out that, much like crude oil, every coal basin has a different breakeven point. In Central Appalachia, where mines are very deep and expensive to excavate, natural gas prices have to be above $4 to make that coal cost-competitive. In the Powder River Basin, the less cost-intensive formation spreading across Montana and Wyoming, coal can compete with gas priced $2.50 to $3.50.
For that reason, Inton likes Cloud Peak Energy, which does all of its mining in the Powder River Basin and has the healthiest balance sheet among the publicly traded coal companies. Shares are down more than 70 percent over the past year.
On the flipside he would steer investors away from Arch Coal, which has a number of mines in the eastern U.S. and a debt-laden balance sheet. Shares have collapsed by 90 percent in the past 12 months. Shares of two other coal miners, Peabody Energy and Alpha Resources, have shed 90 percent of their value as well.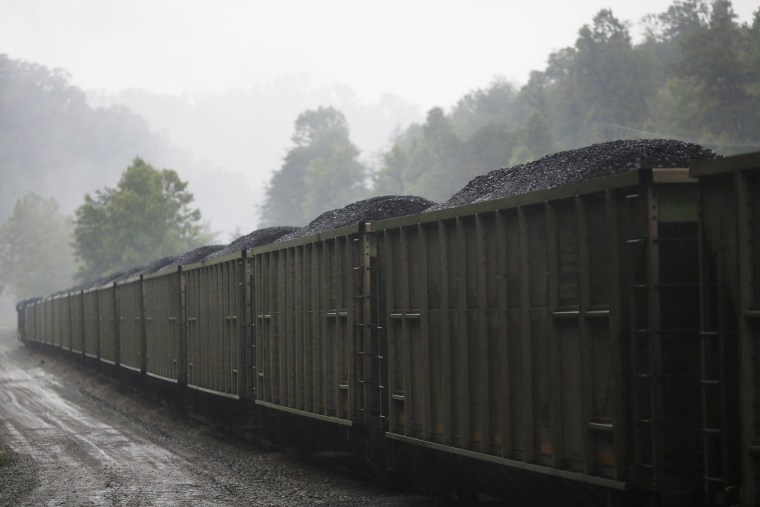 But the ripple effects are extending beyond coal stocks as well. As earnings season gets underway, analysts will be monitoring coal's effects on freight railroads, especially Union Pacific, Berhsire Hathaway's BNSF, Norfolk Southern, CSX, Kansas City Southern, Grand Trunk Corp. (the U.S. subsidiary of Canadian National Railway), and Soo Line (Canadian Pacific's U.S. operation).
Coal, a historically high-margin business for railroads, accounted for nearly 19 percent of revenue for the Class I railroads in the U.S. in 2014, according to the Association of American Railroads. Of the 1.8 billion tons of freight transported via rail in 2014, 39 percent was coal.
The eastern U.S. carriers, CSX and Norfolk Southern, are particularly exposed, since they haul carloads from Appalachia. Chris Wetherbee, a transportation analysts at Citigroup, says the two companies have lost a billion dollars in coal revenue over the last five years.
He expects to see that CSX, which reports after the bell on Tuesday, fared better in the second quarter than Norfolk Southern, with coal volumes falling 10 percent year-over-year compared with a decline of 20 percent at Norfolk Southern.
"The worry is western coal, which has been stable, could get worse," he said. "If that starts to break down like eastern coal, it could be much more negative for all of the rail stocks."
Wetherbee has buy ratings on CSX, Union Pacific, Candian Pacific and Kansas City Southern.