Oil fell back from one-year highs on Tuesday, knocked by concerns that a production cut by the world's largest exporters might not be enough to erode a two-year old global surplus of unwanted crude oil.
Oil prices jumped as much as 3 percent on Monday, after Russia and Saudi Arabia both said a deal between the Organization of the Petroleum Exporting Countries (OPEC) and non-OPEC members like Russia in curbing crude output was possible.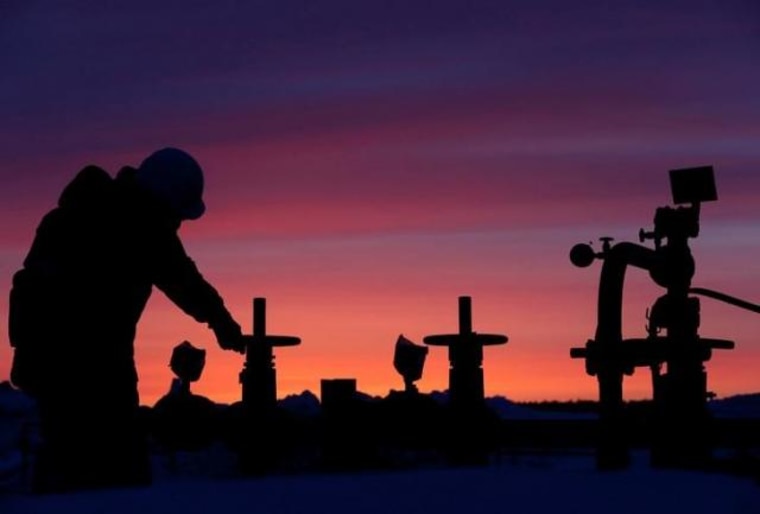 Global oil supply could fall into line more quickly with demand if OPEC and Russia agree to a steep enough cut in production, but it is unclear how rapidly this might happen, the International Energy Agency said on Tuesday.
"The word I look at is 'if'," Saxo Bank senior manager Ole Hansen said. "OPEC's compliance (track record) with its own limits is not good."
"What it all adds up to is an increased belief that a firm bottom has been established, but as the market moves higher the risk of self-defeat rises as it opens the door right open for the return of production growth among high-cost producers," he said.
Igor Sechin, Russia's most influential oil executive and the head of the Kremlin's industry champion Rosneft, said his company will not cut or freeze oil production as part of a possible agreement with OPEC.
"Underlying skepticism that global oil producers will succeed in taking coordinated action to support prices is therefore alive and well," PVM Oil Associates analyst Stephen Brennock said in a note.
"Meanwhile, of those that do see a chance of a genuine output deal, they still need convincing that the proposed cuts will go far enough to address the supply imbalance."
Goldman Sachs said in a note to clients on Tuesday that despite a production cut becoming a "greater possibility," markets were unlikely to rebalance in 2017.
"Higher production from Libya, Nigeria and Iraq are reducing the odds of such a deal rebalancing the oil market in 2017," the U.S. bank said, and added that even if OPEC producers and Russia implemented strict cuts, higher prices would allow U.S. shale drillers to raise output.
Adding to the drag on oil, the dollar rallied to its highest in 11 weeks, lifted by rising expectations that the Federal Reserve could raise U.S. interest rates by the end of the year.