Oil prices fell on Thursday on profit-taking, after markets rallied the previous day on another unseasonal draw in U.S. crude oil stocks helping bullish sentiment from an expectation of an OPEC-led cut in production.
U.S. West Texas Intermediate crude oil futures were at $51.03 per barrel at midday European trading, down 57 cents from their last close. Brent crude futures were at $52.12 per barrel, down 55 cents.
Traders said the moves were a result of profit taking after WTI futures settled at a 15-month high the previous day, fueled by a fall in U.S. crude stocks by 5.2 million barrels in the week ended Oct. 14 to 468.7 million barrels.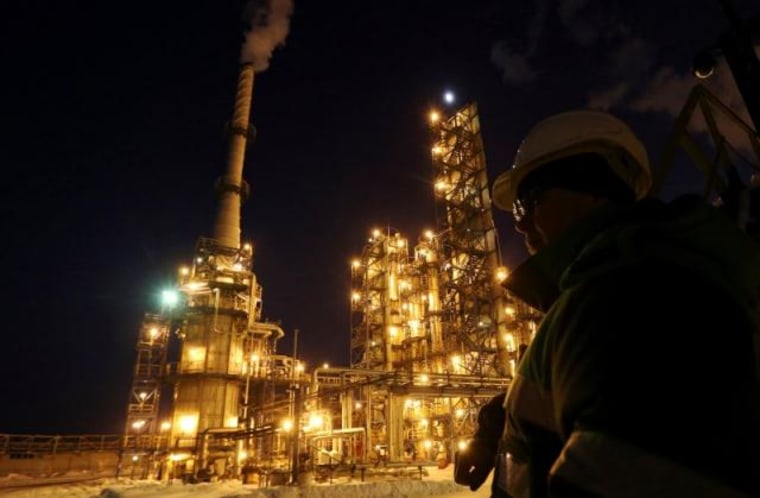 "Today we are drifting lower with WTI crude oil finding resistance at $52. The dollar gained some strength during the Asian session which also helped trigger some profit taking ahead of today's ECB meeting," said Ole Hansen, Saxo Bank's head of commodity research.
Analysts at JCB noted that U.S. crude oil stocks have been depleted by 26.5 million barrels in the past seven weeks which was unusual even when taking into account hurricanes that can disrupt oil production and supplies by tankers.
"The counterseasonal nature of the draw is also notable as we ought to be seeing builds on the back of fall refinery maintenance."
This reduction in stocks in the world's largest oil consumer has added to bullish sentiment that arose after the Organization of the Petroleum Exporting Countries (OPEC) proposed to cut or at least curb oil production.
While many remain skeptical about OPEC's ability to strike and effectively implement a deal at a Nov. 30 meeting, the notion of coordination among the 14 member states has at least put a floor under Brent and WTI prices at around $50 a barrel.
"Speculative pressure is probably what is driving up prices," said Jonathan Chan of Singapore-based Phillip Futures.
Reuters technical commodity analyst Wang Tao said U.S. oil is expected to break a resistance zone of $51.67 to $52.11 per barrel, and then rise towards $52.78. Meanwhile, Brent oil may stabilize around a support at $52.49 per barrel and then retest a resistance at $53.45.
BMI Research even said it saw "significant potential for an upwards break in Brent towards $60 per barrel... driven by bullish technical drivers and supportive conditions in the broader financial markets," although it added fundamentals did not warrant much higher prices.
OPEC's November meeting may agree on a half a million to 1 million barrels per day oil production cut. The producer cartel hopes non-OPEC exporters, especially Russia, will cooperate.