U.S. authorities have traced over $1 billion to a conspiracy involving a Texas businessman who allegedly paid bribes to obtain contracts from Venezuela's state-run oil company, according to court documents.
The details came a day after the U.S. Justice Department confirmed that authorities had arrested Roberto Rincon, a Venezuelan citizen who is president of Texas-based Tradequip Services & Marine.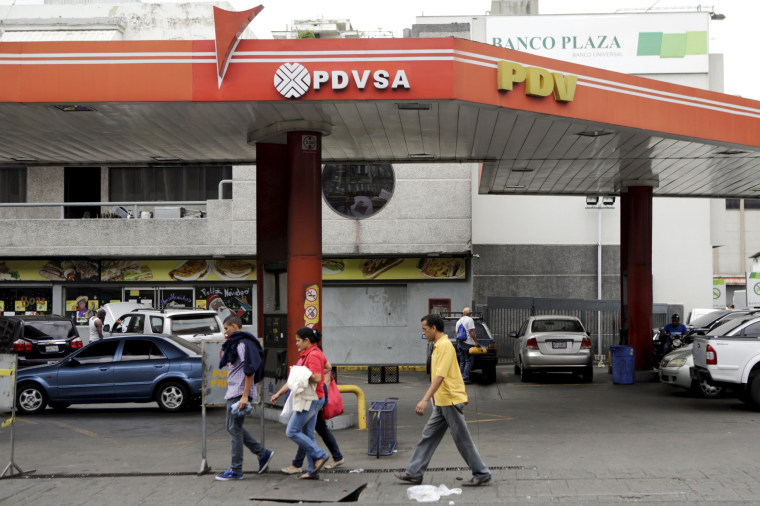 According to an indictment made public this week, Rincon and Venezuelan businessman Abraham Jose Shiera Bastidas conspired to pay bribes to officials to secure contracts from Petroleos de Venezuela S.A. (PDVSA), Venezuela's state-owned oil company.
The indictment said five PDVSA officials, whom it did not name, received hundreds of thousands of dollars in bribes, principally in the form of wire transfers but also through mortgage payments, airlines tickets and, in one case, whiskey.
Venezuelan President to File Formal Protest Against U.S. Over Spying
The bribes also included a $14,502 reservation for a PDVSA official at the luxury Fontainebleau Hotel in Miami, the indictment said.
According to a court order in the case, from 2009 to 2014, more than $1 billion was traced to the conspiracy, $750 million of which was traced to Rincon, who lives in Texas.
To one official alone, Rincon paid $2.5 million in bribes, the order said.
The indictment charges that Rincon, 55, and Shiera, 52, violated the Foreign Corrupt Practices Act and conspired to launder money.
"Mr. Rincon denies the allegations made against him in the indictment and looks forward to the opportunity to challenge the government's case," said Samuel Louis, his lawyer.
A Timeline of Venezuela's Slide Toward Near Disaster
A lawyer for Shiera, who resides in Florida, did not respond to a request for comment. Shiera is the manager of Vertix Instrumentos, a Venezuelan supplier to the oil sector.
Both men were arrested on Dec. 16 and have been held without bail.
In an order by U.S. Magistrate Judge Nancy Johnson in Houston detailing why she denied Rincon bail, she noted Rincon has a "close personal friendship" with retired Venezuelan General Hugo Carvajal.
Carvajal, Venezuela's former military intelligence chief, was arrested in 2014 in Aruba on U.S. drug trafficking charges, but Aruba authorities declined to extradite him. Carvajal had been arrested on Rincon's privately-owned airplane, according to Johnson's order.
It remains unclear if the case against Rincon and Shiera relates to Tradequip Services & Marine, which describes itself as an oil field supply company. The firm on its website lists PDVSA as a client, and it is registered on Venezuela's national contractors registry.
Tradequip Services & Marine declined comment on Monday. PDVSA did not respond to an email seeking comment.