Author F. Scott Fitzgerald was only 36 when he moved to Baltimore in 1932, but he was deep in debt and living far from the glamorous life that he depicted in his 1925 novel, "The Great Gatsby." He was struggling to finish his follow-up to "Gatsby" while his wife, Zelda, attended and alternately stayed at the Phipps Psychiatric Clinic at Johns Hopkins Hospital, struggling with a mental breakdown.
Despite his struggles, Fitzgerald was able to publish "Tender Is the Night." The 1932 novel was likely written from a grand Baltimore townhouse — currently on the market for $450,000.
Located at 1307 Park Ave, Baltimore, MD 21217, the brick home was not the Fitzgeralds' first place in Baltimore. The two rented "La Paix," a grand mansion that burned down after Zelda lit papers in the fireplace.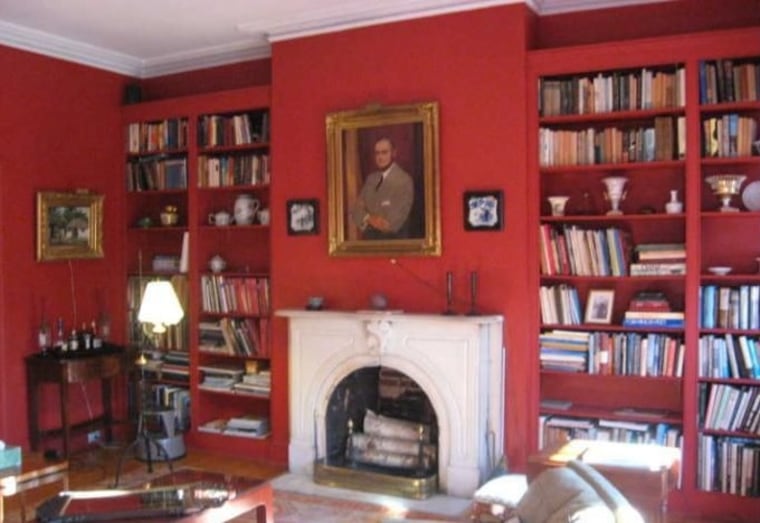 Although the Baltimore home represents some of Fitzgerald's low points in life, the residence still contains markers of the elegant jazz era: generous-sized rooms, double French doors and numerous ornate fireplaces.
Built in 1900, the home sits in Bolton Hill, convenient to city amenities. Measuring 3,600 square feet, the townhouse has four bedrooms, four bathrooms, a private garden and garage.
The monthly cost of owning a piece of literary history is $1,609, assuming a 20 percent down payment on a 30-year mortgage calculated with current mortgage rates.
The listing is held by Carol Hall of Long and Foster Real Estate.
Related: