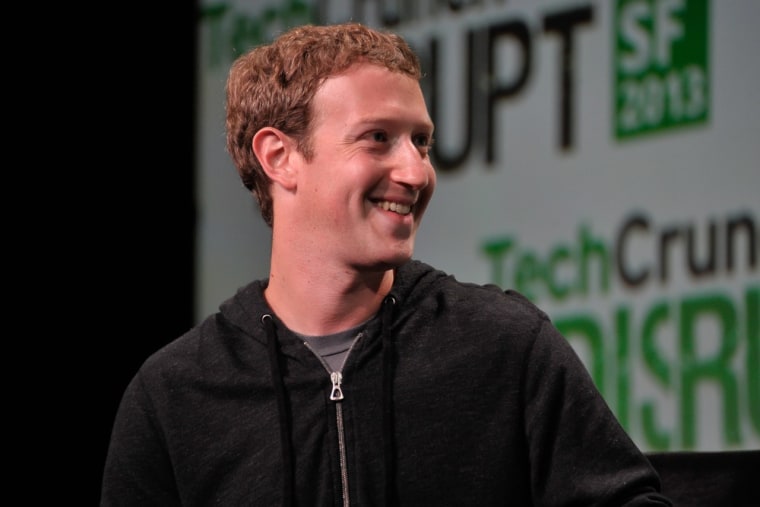 Facebook going public really wasn't that bad, company CEO Mark Zuckerberg said on Wednesday at TechCrunch Disrupt.

(Read more: Facebook joins the $100 billion club )
"I'm kind of the person you would want to ask last of how to make a smooth IPO," Zuckerberg joked at the conference.
Zuckerberg said that while he once publicly advocated companies staying private for as long as possible, he no longer feels that way.
"In retrospect, I was too afraid of going public...you have to stay focused on doing the right stuff," he said.
(Read more: Facebook puts IPO debacle behind it, shares hit record )
Zuckerberg said that the three pillars for Facebook are build, grow and monetize and to accomplish this, the company's roadmap includes connecting everyone, understanding everything and creating jobs to grow the economy.
Facebook is focused on connecting the next five billion people in the world who do not yet have Internet connection. A key area of growth for the company is its mobile growth. It now makes 40 percent of its revenue from mobile, Zuckerberg said.
As for the company's mobile Home product, which is basically an app that allows Facebook to take over the home screen of an Android device, it hasn't quite taken off yet the way the company had hoped, Zuckerberg said.
"Facebook Home is a bit slower than we thought to take off, but we'll work on it 'til we get it right," he said.
Zuckerberg also shared his annual goal at the conference. In past years, it's been things like "learn Mandarin" or "only eat things that he kills." This year? It's trying to meet someone outside of Facebook every day.
—By CNBC's Cadie Thompson. Follow her on Twitter @CadieThompson.