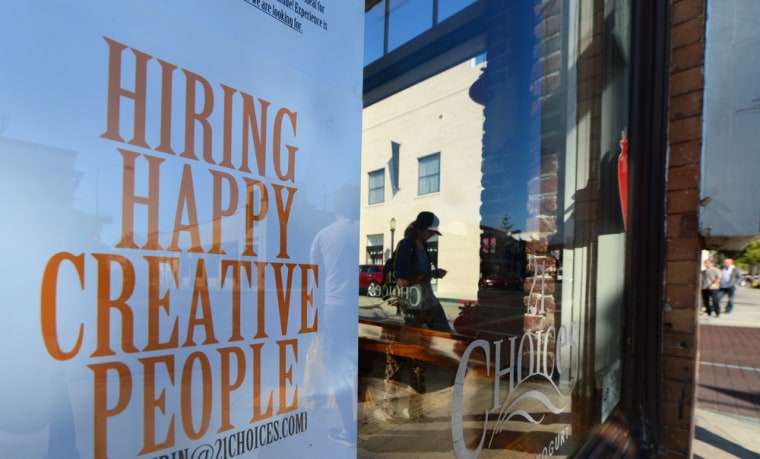 Job creation stumbled in December, with the U.S. economy adding just 74,000 positions even as the Federal Reserve voted to take the first steps in eliminating its stimulus program.
The unemployment rate dropped to 6.7 percent, below economists' estimates and due primarily to continued shrinkage in the labor force. 

It was the weakest job creation in almost three years. Economists said the frigid weather might have had an impact.
"I describe this as a weather-related clunker," said John Canally, investment strategist and economist at LPL Financial. He pointed to a 16,000 drop on construction jobs, which are mostly outdoors, versus a drop of 1,000 in transportation and warehousing. 
He added that the weather was pretty frigid in January, too, so it may take a couple of months before there's a clearer reading on the employment situation.
Economists Mark Zandi and Austan Goolsbee said on CNBC the numbers likely will be revised higher in future counts.

Economists had expected the U.S. economy to add 200,000 jobs in December, with the unemployment rate holding steady at 7.0 percent.
That would fall just below the initially reported 203,000 jobs created in November. 
The step back in hiring in December is at odds with other employment indicators that have painted an upbeat picture of the jobs market. The data showed that 38,000 more jobs were added in November than previously reported.
Reuters and CNBC's Patti Domm contributed to this report.