49 Florida Ave., Amsterdam N.Y.
For sale: $895,000
Situated high above a bluff overlooking the Mohawk River and the upstate New York town of Amsterdam is a fortress. Imposing and dramatic, the building's narrow windows, high turrets and limestone bricks look utterly medieval.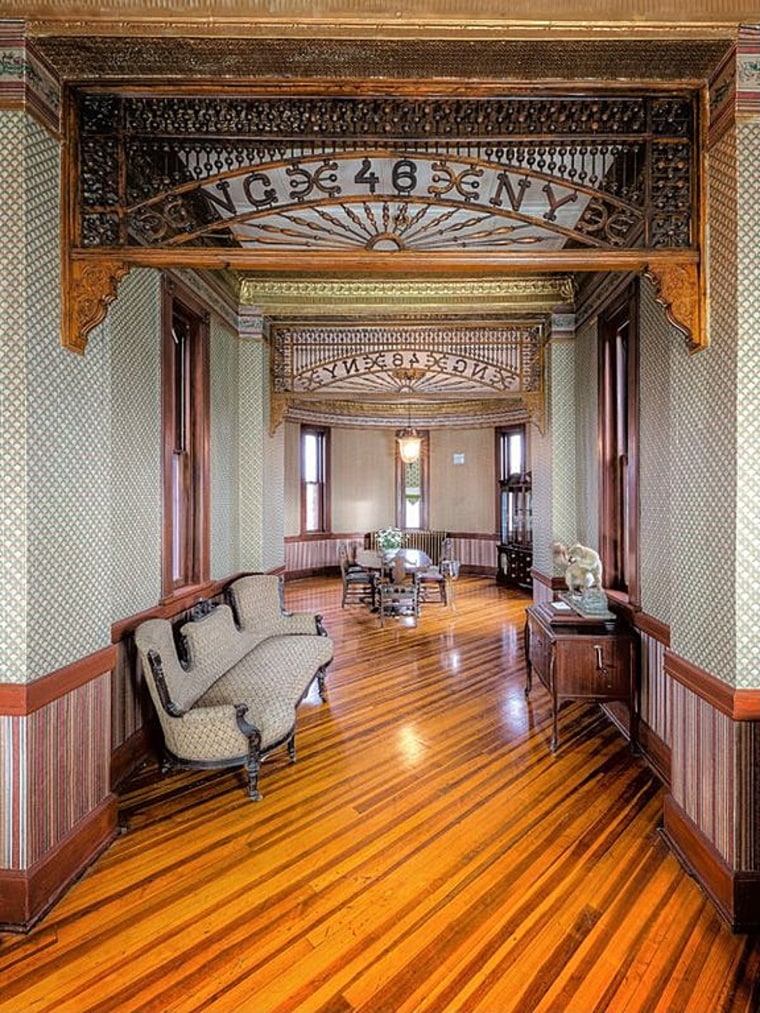 Which, of course, was the entire intent of the original architect.
In 1863, draft riots erupted throughout New York City during the Civil War. Such events led the U.S. to rely more on the National Guard to keep the peace at home. New York State, in particular, led the charge in creating home bases for the Guard. These armories were heavily Gothic and medieval in style — intended to inspire and drive fear into would-be agitators.
The Amsterdam Armory, also know as the Amsterdam Castle, fulfills its role quite well. Built in 1895, the imperial building served as the administration and training facility for the 46th Separate Company of the New York National Guard, which turned into the "G" Company of the 105th Infantry Regiment of the New York National Guard. In World War II, the 105th Infantry fought in Japan.
Following World War II, the armory continued to serve as the base of the Infantry until 1995, when the state sold the home to a private owner for $62,500. In 2005, after some updates, a new owner bought the home for $800,000 and transformed it into a bed-and-breakfast.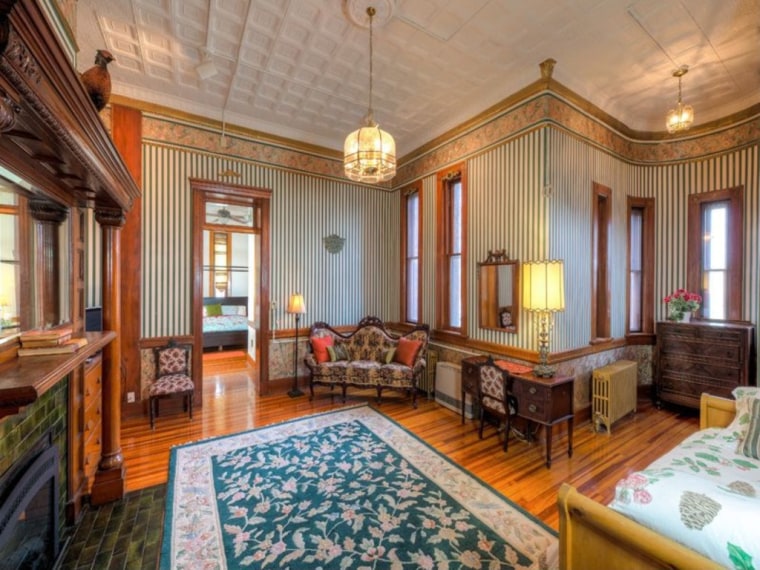 "My client did a restoration, [and] the largest nonprofit in the state, the Preservation League of New York, gave her an award for best restoration," said listing agent Mike Franklin of Select Sotheby's International Realty. "It won best bed-and-breakfast in the capital district, and that's quite an honor considering the B&Bs there."
The home is now back on the market, ready to be another B&B or private residence. Measuring a whopping 36,000 square feet, the home gleams in its current state with restored hardwood floors, original stained glass and crown moldings. The officers' rooms serve as bedrooms, and commercial spaces — including a basement kitchen, locker rooms and full gym — are also in the home. A drill and vehicle maintenance shed are also on the property.
Related content:
More from TODAYMoney: