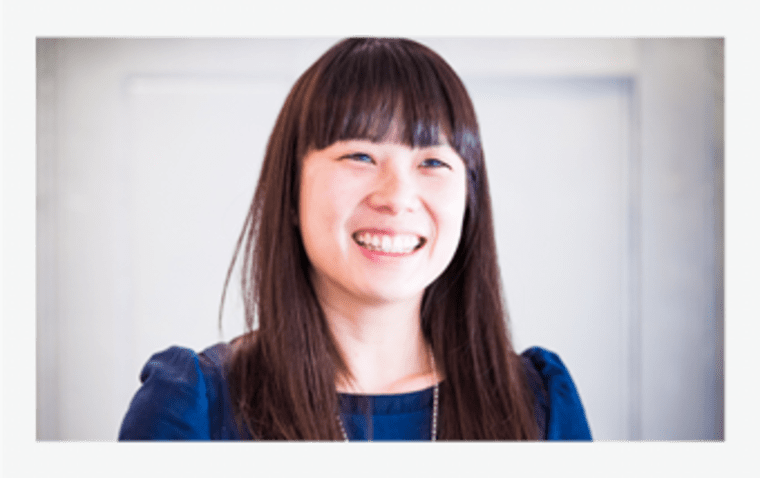 When Sandia Chang lived in New York a few years ago, she had a favorite way of dining with her friends.
"We used to collect great wines; we were sort of wine geeks. We'd always get together and go somewhere where you could bring your own wine. So we'd always end up at some Chinese food place in Chinatown, a pizzeria in Brooklyn or some brassiere down in the East Village."
Being a self-proclaimed "wine geek," Chang's usual fare of spaghetti bolognese was rarely accompanied with cheap vino. Instead, she would enjoy a bottle of Sassicaia, usually sold for $800 in fine restaurants.
"It was always simple food, but we'd always crack open a great wine with it. That drastic difference in things makes it fun and cool," Chang says.
It was this chasm between the casual and classy that encouraged Chang to open Bubbledogs in London last year: a 40-seat bar/restaurant that serves gourmet hot dogs with a selection of grower Champagnes and sparkling wines.
(Read More:Bun Fight: US Burger Chains Do Battle in London)
It is certainly a niche market in London - a city fast-becoming a capital obsessed with high-end fast-food.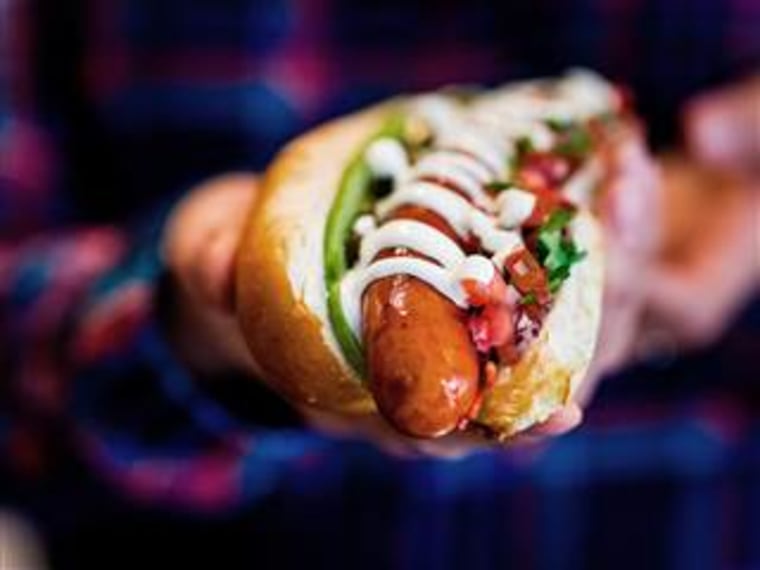 U.S. fine burger chains Shake Shack and Five Guys opened their first U.K. stores earlier this month, in the hopes of taking on U.K. restaurants like Meat Liquor, Honest Burger and Byron, which all cater to a growing crowd of Londoners who prefer to fork out a bit more cash for a decent burger and bun.
Chang – whose hot dogs cost between £6 and £7.50 ($9 and $11.25) – said good value is the key. After all, the Champagne to wash down that gourmet hot dog starts at £6 ($9) per glass.
"I think people are very conscious of their money. They want something for value," she said. "They could pay £3 for a dirty hot dog down the street on a cart, but they know in their head that it's not great quality. It's a balance. If you had £7, what would you get? You'd make sure what you got was quality."
(Read More:McDonald's, a Golden-Arches Double Top?)
John Eckbert, the director of operations for Five Guys U.K., said it was the selection of their ingredients that set them apart. "What Five Guys wants to say is: if you're having your mom over for dinner and you were cooking burgers, how would you do it? You'd pick the best meat, the best buns, buy the best tomatoes and lettuce, and carefully prepare them. That's a really different mindset from McDonald's."
Both Bubbledogs and Five Guys spent a long time sourcing their meats and buns from England to ensure they got their specialties just right.
(Read More:Hold the Pickles: Woman Says Razor in Her Burger)
"All these places, especially single-item or single-concept places, you know that if they are only selling one thing, it's probably the best they do," Chang says.
Different Approaches
But despite a number of similarities, Five Guys and Bubbledogs have markedly different approaches when it comes to the future of the business.
Five Guys currently has 1,200 restaurants in the U.S., with another 200 expected by the end of the year. In the U.K., they plan to open new stores in Angel in North London and Westfield shopping center in West London, as well as one in Reading.
Eckbert says that in its first week, Five Guys' first U.K. restaurant was churning out about 1,500 burgers a day and that "the store has broken records for first-week sales for a Five Guys by meaningful margins."
Bubbledogs on the other hand, isn't going anywhere. It focuses on grower Champagnes (Champagnes produced by the same estate that owns the vineyard from which the grapes come), so there is a small pool from which Chang chooses the bottles available in the restaurant.
She says that some only produce around 8,000 bottles a year, which means they can run out and she struggles to get any more.
(Read More: Reclaim Your Angus: CKE Chief Knocks McDonald's)
The Champagne is key for Chang because that's where her passion lies.
"Our sales are 50-50: 50 wet and 50 dry," she says. "And at the moment people do come here because of the hot dogs, which is what I wanted because if it wasn't for the hot dogs they wouldn't come in and try the Champagnes.
"I'm hoping in the future people will realize our Champagne list and will come for the Champagne equally as they come for the hot dogs."
—By CNBC's Kiran Moodley: Follow him on Twitter @kirancmoodley
More from TODAY Money: