PARIS -- French households would have to spend up to 300 euros ($400) a month more if they shunned imports for goods made in their own country, according to a report that highlights the downside of a government drive to promote patriotic consumer habits.
The "Made in France" campaign reflects President Francois Hollande's ambition to reverse a long industrial decline, cut labor costs and make a country whose economy relies heavily on domestic consumption more competitive in world export markets.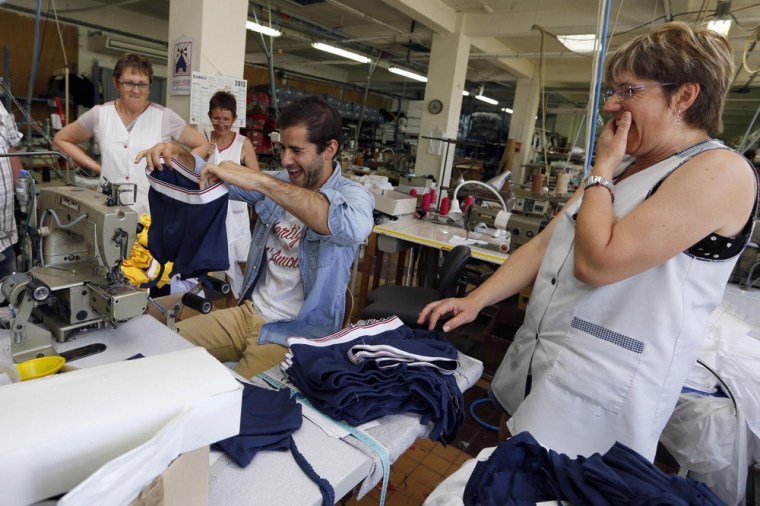 The findings by think-tank CEPII show the scale of the challenge he faces.
Industry Minister Arnaud Montebourg launched the campaign late last year by posing in a blue-and-white striped sailor top made by Brittany-based firm Armor Lux.
But if France's 27 million families relied entirely on homespun goods rather than imports, they would need to spend between 100 and 300 euros more each month, the CEPII study found.
The report showed that a quarter of savings made by relying on imports was generated by buying bags and luggage from low-cost countries such as China, India and Bangladesh.
Flat-screen televisions and other electrical goods were next, followed by clothing and footwear.
"If you pay twice as much for French-made running shoes, you have less money to spend in restaurants," Lionel Fontagne, one of the report's author's, told RTL radio.
More business news: