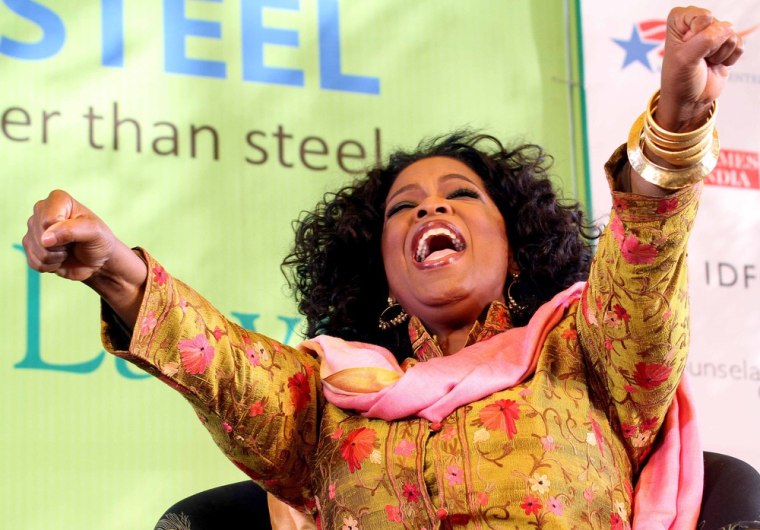 When the book "Dress For Success" came out in 1975, it set rigid rules for executive attire: The "proper" colors for a suit were blue, gray and beige; the most "authoritative" suit was a dark pinstripe; and the "most acceptable" dress shirts were white or solid colors. (No dresses here; "Women's Dress For Success" didn't come out until 1977.)
Today, there are no rules, other than being put-together from head to toe, no detail spared. The proper colors are ones that work with your coloring, the most authoritative clothes are ones that fit impeccably, and pretty much any shirt, dress or jacket is acceptable if it projects the right image for your company and industry. Dressing for success means finding the look that works, and sticking to it.
CNBC: J. Crew & The Man Who Dressed America
"There's a power to looking consistent," said Jon Patrick, creative director of men's custom clothier J. Hilburn. "It makes you seem focused."
 We asked a panel of image consultants and others in the industry for their views on who were among the most fashionable corporate leaders in the country. The panel didn't always agree with every CEO on the list, but to be included, each executive had the support of at least one expert on the panel. What follows are the CEOs they believe have it down pat.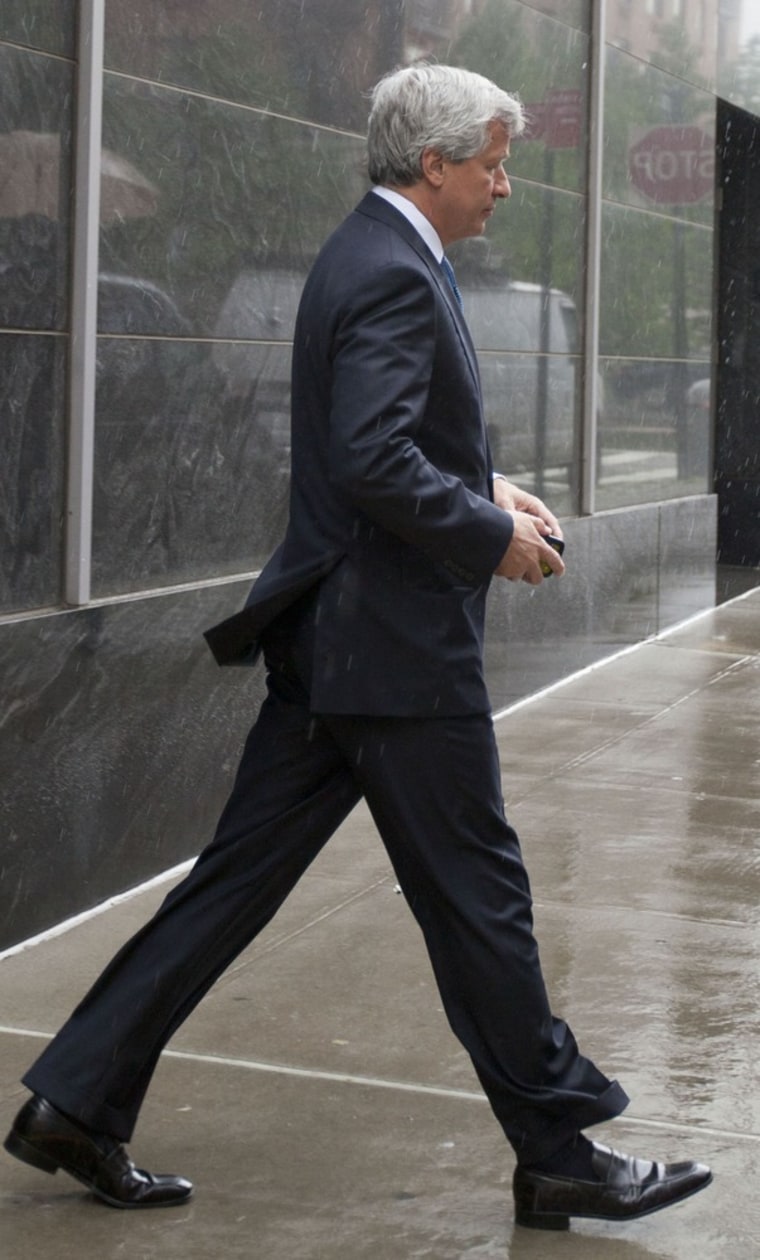 Jamie Dimon, JP Morgan Chase & Co.
Institutional Investor's CEO of the Year for 2011 and 2012 may not feel in control these days, given his bank's huge trading  loss on a risky bet  and the ensuing fallout, but he always looks like he is. Named one of the 100 Most Influential People of 2011 by Time magazine, Dimon, 56, sets the banking style bar with his signature blue suit, white shirt and blue tie. (He does change it up with the occasional gray suit, magenta tie and black cuff links.)
 "He's spot on," said Michelle T. Sterling, founder and principal image consultant of Global Image Group in New York. "He looks distinguished, his colors go well with his personal coloring and his suits fit impeccably. His ties have strong color, which denotes a strong personality, and his cuff links suggest refinement."
 Dimon should look refined; he earned $23 million in 2011, according to The New York Times.
 Robert A. "Bob" Iger, The Walt Disney Co.
As head of the world's largest media company and some of the world's greatest icons — Mickey, Minnie and company — Iger, 61, knows how important personal style is. And because his kingdom is so vast (Disney, Pixar, Marvel, ESPN and ABC), his own style has to take him everywhere, from the red carpet to Space Mountain.
 "He does a nice job of balancing; he always looks pulled together," said Julie Rath, founder of Rath & Co. in New York, an image and style consulting company specializing in men.
 The country's seventh-highest-paid CEO (according to The New York Times ) favors gray and silver, which work with his coloring.
 "He's classy, sharp, confident — decisive. It looks powerful," said Rath.
Steve Jobs and Mickey Drexler: A tale of two retailers
In this case, looks don't deceive. Disney's second-quarter net income rose 21 percent, and its  stock soared in mid-May on the news that it was planning a sequel to "The Avengers," which has already raked more than $1 billion in ticket sales worldwide.
 Desiree Rogers, Johnson Publishing Co.
During the 13 months she served as White House social secretary, Rogers took heat for being too fashion conscious (a breeze compared to the 2010 Salahi party-crashing scandal that cost her the job). Since becoming chief of Johnson Publishing Co., which produces Ebony and Jet magazines, her wardrobe and high profile have been a plus.
 A descendent of a Creole voodoo priestess, Rogers describes her style as "classic with a twist and not trendy." She's been seen in designers ranging from Nina Ricci to Lanvin to Jil Sander.
 "She is gorgeous and always beautifully dressed," said More magazine Editor-in-Chief Lesley Jane Seymour. "She commands a room when she enters it."
 On the job for less than two years, Rogers, 52, is turning around the struggling publisher. Circulation figures for both magazines saw double-digit gains in the second half of 2011, and Rogers has plans to increase their digital presence.
 Jay Penske, PMC
CEOs who inherit the job need to reflect their brand, but with founder-CEOs, the brand reflects them. So what does it say about rising media company PMC that its chief is also the owner of IndyCar team Dragon Racing, the son of race car driver and billionaire CEO Roger Penske, and the former beau of at least four Hollywood models and actresses? It says that the company is on the move, perhaps?
 Between his signature open collars, black suits and long hair, "Penske looks young, modern and distinguished, as in up-and-coming, with his company in an up-and-coming industry," said Sterling.
 PMC owns the entertainment websites Deadline, Movieline, TVline, Hollywood Life and Holly Baby, along with the multiplatform entertainment news network ENTV, in partnership with ION Television. And if Penske ever buys Variety, a rumor circulating for much of 2011, some of his style might rub off on it, too.
 Ellen Kullman, DuPont
E.I. du Pont de Nemours and Company has weathered 47 recessions in its 210-year history. Ellen Kullman took the helm during the worst one since the Great Depression. She spent her first year restructuring, laying off thousands of employees, and asking the rest to take unpaid vacations. Her leadership was smart and strategic — which is exactly what her style reflects.
 Kullman, 55, is as fashion-forward as the chemicals industry will allow, but she softens the conservative dress with accessories like pink scarves and giant pearls that make her more accessible, said Sterling: "She has a classic sense of corporate style; she looks authoritative."
 Kullman is that and more. DuPont posted record earnings in 2011, and its shares have returned 99 percent. Now, Kullman is steering one of the country's oldest corporations into a new era and industry with the $6.4 billion purchase of food-ingredient producer Danisco.
 Kevin Plank, Under Armour Inc.
It's classic rags to riches: An enterprising college football player sets out after graduation to build a better T-shirt — one that wouldn't leave athletes drenched in sweat. Fifteen years later, he's built a $1.5 billion empire of sports performance apparel, footwear and accessories, with product sold in more than 25,000 stores worldwide.
 Plank celebrated a milestone in 2011 — he joined the Billionaires Club. He finished up the year with a total compensation package of $1.1 billion. That he already looked like a billionaire — in everything from pinstriped suits to polo shirts — before he became one doesn't surprise J. Hilburn's Patrick.
 "The sports culture is based around clothing, cars and status symbols," said Patrick. "It's so pervasive; athletes are always looking great. They're competitive in every arena."
 Millard "Mickey" S. Drexler, J.Crew Group
When you've single-handedly revolutionized the way the world dresses, you can wear whatever you want and still look stylish — even if it's unstructured, untucked and virtually unchanged from year to year. Drexler, aka "The Merchant Prince," made his name turning around Ann Taylor and transforming The Gap from a jeans store to a fashion megabrand before taking the top spot at J.Crew. A believer in uniforms, Drexler, 68, has a simple one: gray T-shirt; buttoned-down designer shirt (shirttails out); jeans and a J.Crew blazer. (He hasn't worn a suit in years.)
 "Mickey is the ultimate nondresser-upper," said More magazine's Seymour. "He looks boyish, even at his age, but is the height of self-made style."
 That style has served Drexler well. He put $10 million into J.Crew when he joined in 2003. After taking the company private in 2010, his stake was $150 million.
 Antonio "L.A." Reid, Epic Records
In two decades at the top of the record industry — at LaFace Records, Arista, Island Def Jam and now Epic — Reid has cultivated a slew of superstars, including Avril Lavigne, Outkast, Mariah Carey, Justin Bieber, Usher and Rihanna. Along the way, the three-time Grammy winner and "X-Factor" judge also cultivated a personal style that conveys the influence he's had over popular music since he and Kenneth "Babyface" Edmunds teamed with Arista Records in 1989 to form LaFace.
 With his signature eyewear and perennial pocket squares, Reid takes his style to the next level, said Rath. "He puts the effort into dressing well; his look is bold without being over the top."
 Where have I seen that outfit?
Reid's sophisticated style is a testament not only to good taste, but also to good tailoring, added Rath: "He's a big guy, and a good tailor will cut in a way that looks slimmer."
 Jack Dorsey, Square Inc.
While many 8-year-olds have obsessions, most aren't fixated on city maps, police cars and taxis. But a fascination with urban life, plus a gift for software programming, led Dorsey, 35, to create Twitter , the social media platform that has shaped everything from presidential campaigning to political uprisings since it launched in 2006. In 2008, Dorsey created another digital service called Square, which allows anyone to accept credit card payment. (By then, he was named one of the top 35 innovators in the world under the age of 35 by the MIT Technology Review.) Dorsey keeps a low profile, but when he does make an appearance, his dress reflects his success.
 "He keeps it simple, modern and impeccably tailored," said Rath. "He looks youthful, without being a fashion victim."
With Dorsey's tendency toward black and white, "he creates a high-contrast look, which is an authoritative look," added Rath.
 Oprah Winfrey, OWN Network
Despite her many titles (chairwoman of Harpo Inc., co-founder of Oxygen Media); credentials (producer/host of the highest-rated daytime talk show in history); distinctions (richest African-American of the 20th century); and awards (47 Emmys; the George Foster Peabody Individual Achievement Award), the media magnate known throughout the world by her first name only recently became a chief executive. Four months after launching OWN TV Network with Discovery Communications in 2011, she named herself CEO — the company's fourth since the announcement of its formation in 2008.
 Perhaps the most visible woman in the world, Winfrey is an elegant style maker whose use of bold colors reinforces her powerful image, according to image consultants Rath and Sterling.
 "She's not afraid to mix different colors, like chartreuse and magenta. She's a big personality, and that makes a big statement," said Rath. Or, as Sterling said: "She is fabulous … and true to herself."
 "J.Crew & The Man Who Dressed America" premieres Thursday, May 24, at 10 p.m. ET on CNBC, with a reair at 1 a.m. ET.