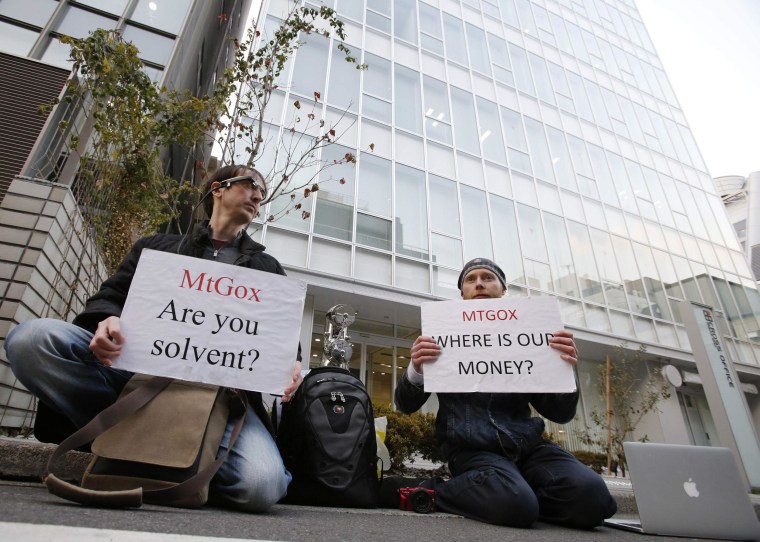 One of the major exchanges for virtual currency bitcoin said Tuesday it was closing all transactions for now, shortly after its chief executive said the business was at "a turning point."
"In the event of recent news reports and the potential repercussions on MtGox's operations and the market, a decision was taken to close all transactions for the time being in order to protect the site and our users," the exchange said in a statement posted on its website, which had gone blank earlier in the day amid fears that it was on the verge of bankruptcy.
"We will be closely monitoring the situation and will react accordingly," the statement said.
The developments came after the exchange deleted all of its tweets from its Twitter account on Monday and its CEO Mark Karpeles resigned on Sunday from the board of the Bitcoin Foundation. The company also announced last week that it had moved offices due to "security problems."
"We are currently at a turning point for the business," Karpeles told Reuters in an emailed response earlier Tuesday when asked if he thought Mt Gox was dead.
Mt Gox is one of the biggest bitcoin exchanges -- online marketplaces where people can buy or sell bitcoins using different currencies. However, its customers have been unable to withdraw their bitcoins and convert them into U.S. dollars since the beginning of February. The exchange blamed the problem on a critical loophole — known as "transaction malleability" — in the cryptocurrency that it said leaves all exchanges open to hacking.
The exchange said the bug in software made it possible for people to use the bitcoin network to alter transaction details. That could give the false impression that bitcoins had not been sent to an online account -- or "bitcoin wallet" -- when in fact they had.
The issues at Mt Gox caused anger in the bitcoin community with some customers taking to social media to express their dissatisfaction amid rumors that the company could be concealing financial difficulties. An unverified document circulating online claims that Mt Gox has lost 744,408 bitcoins (worth around $350 million) due to theft related to the trading fault.