Britain's pound slumped to a three-decade low on Tuesday as its Brexit worries were compounded by a revitalized dollar, boosted by resurgent U.S. interest rate hike expectations.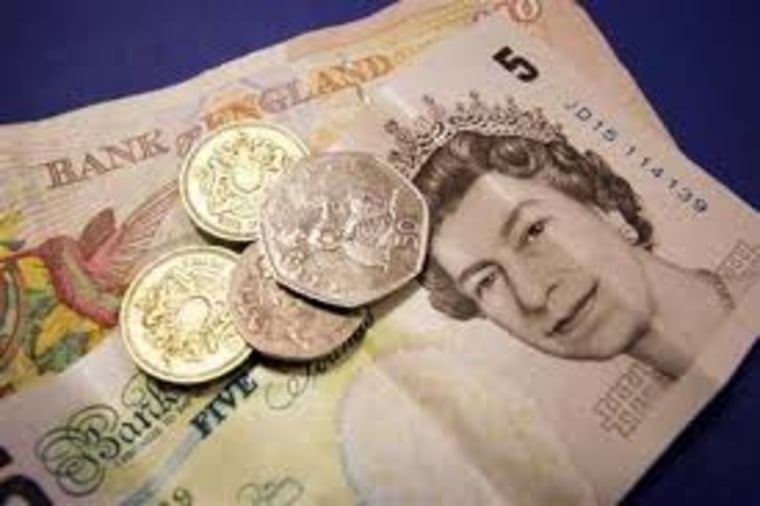 Sterling dropped to its weakest since 1985, hit by a growing sense that the UK may be heading for a 'hard' Brexit where it severs links to the EU's single market in favor of total control over immigration.
Robust construction data couldn't prevent another 0.5 percent fall for the pound as it extended Monday's heavy tumble to wallow at $1.2764 and a three-year low of 87.51 pence per euro.
"It is now abundantly clear that access to the single market is not on (UK Prime Minister) Theresa May's list of top priorities and the market is realizing that... there is more pressure for the pound in the weeks and months ahead," said UniCredit's Global Head of FX Strategy, Vasileios Gkionakis.
London's FTSE cheered the idea of a weaker pound boosting firms' exports though as it rose 1 percent. Europe's bourses all rose, with a 3.2 percent jump from embattled Deutsche Bank also helping the mood.
Asian shares had finished higher too. Japan's Nikkei leading the way with a 0.8 percent gain after an upbeat U.S. manufacturing survey bolstered the dollar and lowered the yen.
Meanwhile, gold fell to its lowest in over two weeks meanwhile, as the dollar's strength dulled its appeal, leaving it as low as $1,307.15.
"Despite the fact that we saw different types of crisis from Deutsche Bank to Brexit, we can see that prices haven't gone beyond the resistance at $1,350," said Mark To, head of research at Hong Kong's Wing Fung Financial Group.
"It is a pessimistic sign that even the speculators could not capitalize on the so-called bad news."