Going, going, gone. Well not quite...
Sotheby's auctioned off the "Pink Star" diamond for a world-record price of $83 million in November. But the winning bidder couldn't pay up, so the auction house has acquired the rock for itself.
New York-based diamond cutter Isaac Wolf outbid three rivals to pay 76.3 million Swiss francs ($83.02 million) for the flawless pink diamond in an auction guaranteed by Sotheby's.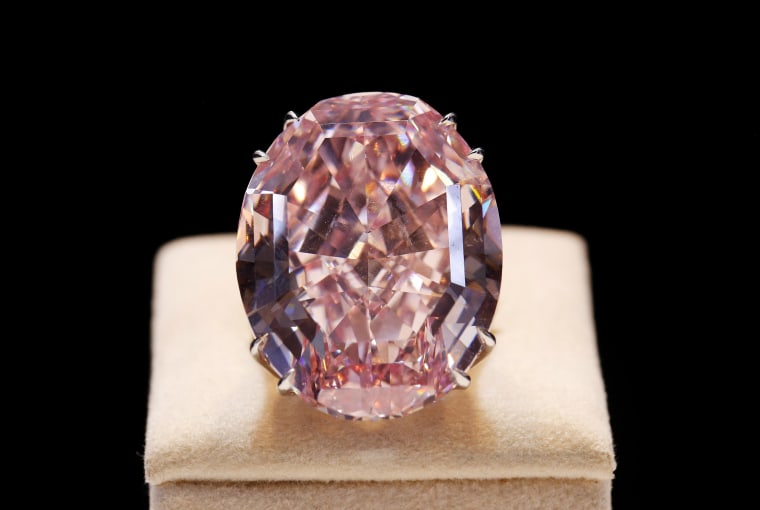 But on Thursday, the auction house said it has reversed the related commission revenue on the sale as a result of the buyer's default and has recorded the pink diamond in its inventory at a value of about $72 million.
"We are currently in discussions with the buyer, while also considering other alternatives," Patrick McClymont, Sotheby's CFO said. "In the meantime, we are quite comfortable with our valuation, and see real value in owning the diamond at this price."
The world-record price for the 59.6-carat diamond, which had been renamed "The Pink Dream" after Wolf acquired it, had included a "buyer's premium," or commission fees. The diamond's pre-sale estimate was $61 million.
- Reuters