This week in celebrity real estate, the stars are unloading properties. Jennifer Love Hewitt listed two homes-- one for sale and one for rent. Justin Timberlake puts his SoHo penthouse on the block, and Ben Stiller stuck his Manhattan duplex on the market.
Jennifer Love Hewitt lists and leases 
Jennifer Love Hewitt is listing two California homes and they happen to not only be in the same neighborhood but on the same street.
Love Hewitt's home for sale — listed at 10015 Toluca Lake Ave — was purchased in 1998 for $1.695 million. Her other home that is listed as a rental is located at 10024 Toluca Lake Ave and was purchased for $5.5 million in 2006.
It doesn't appear that Love Hewitt has made many updates to her home for sale. Listed for $2.895 million, the 6-bed, 6-bath home has brass fixtures, carpeting and loads of wallpaper borders. Sitting on a quarter acre, the broker listing describes it as a "traditional home" with "wonderful flow for living and entertaining."
Across the street at 10024 Toluca Lake, the rental home is a bit more modern. Sitting on the shores of Toluca Lake, the home is listed at $12,500 a month. The 3,216-square-foot home is a Spanish-style home with 4 bedrooms, 4 baths as well as private pool, spa and lakefront dock. Love Hewitt is even throwing in use of her "power boat" and kayaks to the lessee.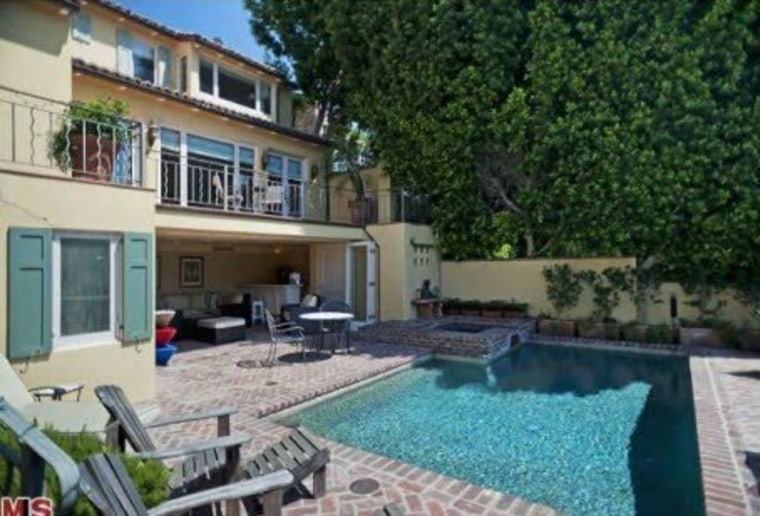 See more photos of both of Hewitt's homes on Zillow.
Report: Justin Timberlake is looking to sell SoHo penthouse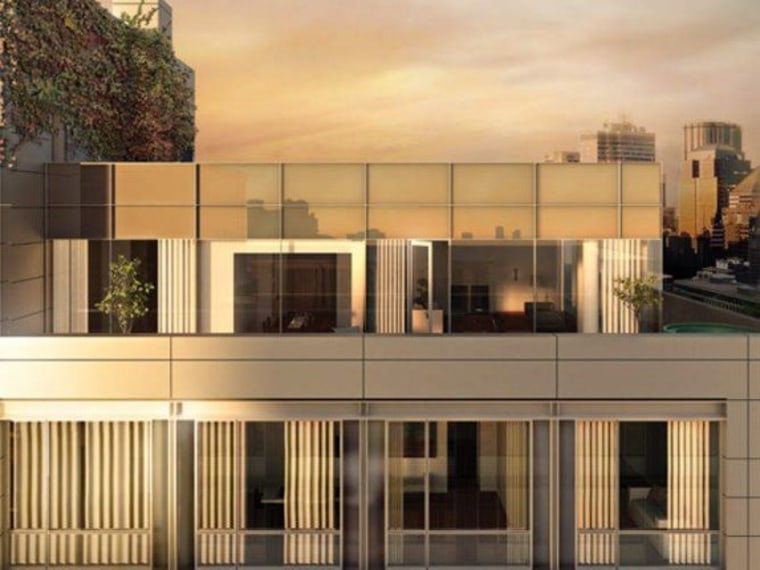 A lot of celebrity real estate news is guesswork and rumors. Hidden behind LLCs and unlikely to hit the MLS, celebrity homes can be hard to track down. The latest nugget of news to come down the celebrity pipeline involves singer-songwriter-producer-actor and soon-to-be-wed Justin Timberlake.
According to a post on The Real Estalker, Timberlake has listed a slick penthouse in the upscale SoHo Mews building for $7.65 million. With an upcoming wedding to longtime love Jessica Biel, it may be that the pair are dumping the extra property. The couple's main residence is a mock-Mediterranean Hollywood Hills manse.
The New York City penthouse is very much what you would imagine for Timberlake. Utterly modern with clean lines, lots of glass and plenty of city views, the 2,598-square-foot home boasts 3 bedrooms and 3.5 baths. An 853-square-foot terrace has views of the Empire State Building.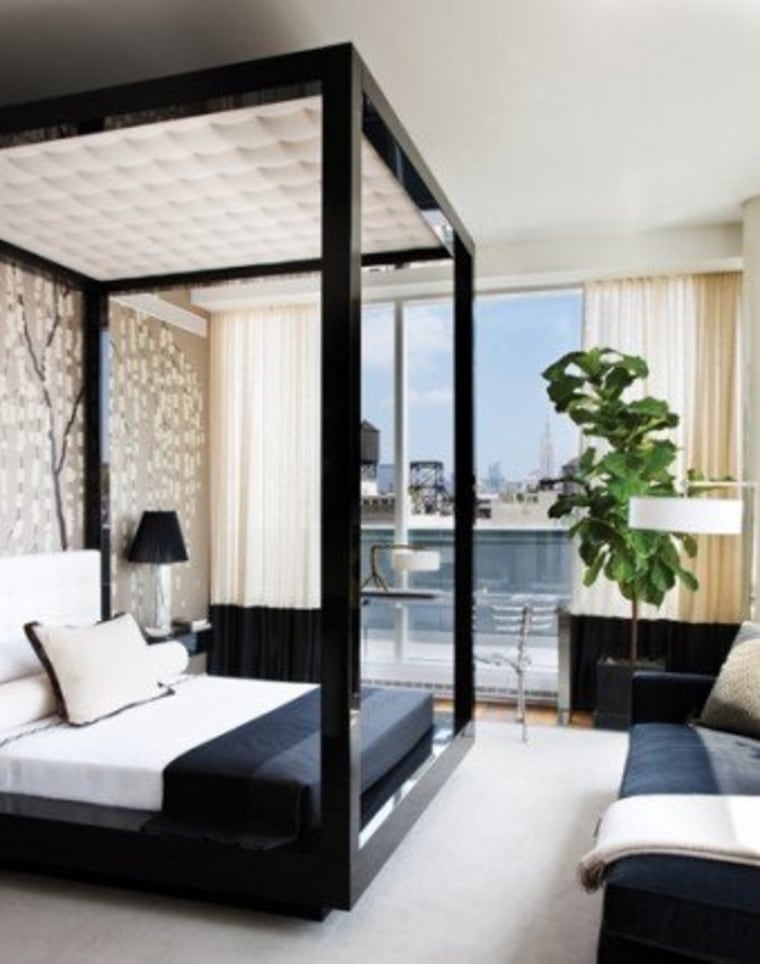 See more photos of the home on Zillow.
Ben Stiller and Christine Taylor lists New York Duplex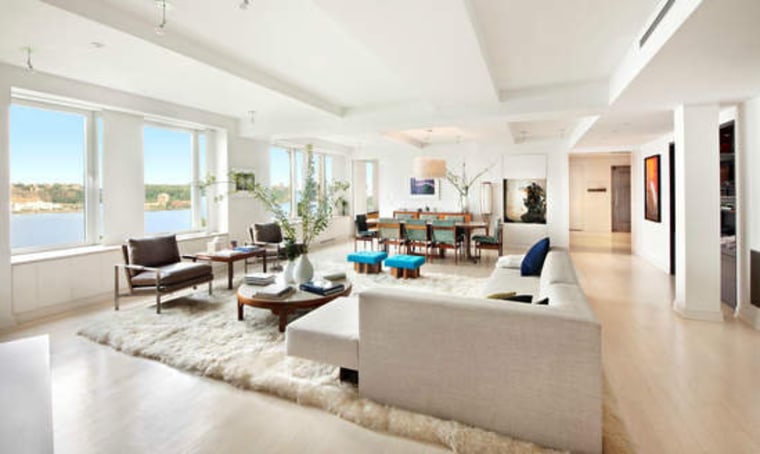 Funnyman Ben Stiller, and his wife Christine Taylor, have hoisted their Upper West Side duplex onto the Manhattan real estate market for a $400,000 loss. Listed at $9.6 million, the pair picked up the property for $10 million in 2008.
Stiller and Taylor must want to get rid of their place fast; Upper West Side home values were higher in 2008 — in June 2008 they hit $1.09 million — but they're still quite high today, hovering around $1.03 million and increasing at a rate of 6.6 percent year-over-year. It seems that if they wanted, the couple could get a little more for their 4,000-square-foot home. Perhaps with a little buzz, a bidding war will increase the price.
The 5-bedroom duplex is located at 118 Riverside Dr #12D/13D, New York, NY 10024 and boasts "glorious river views." The prewar building features a "sun-flooded" living room opening to the renovated, custom kitchen with two dishwashers and high-end stainless steel appliances. A media room and wet bar also are on that floor.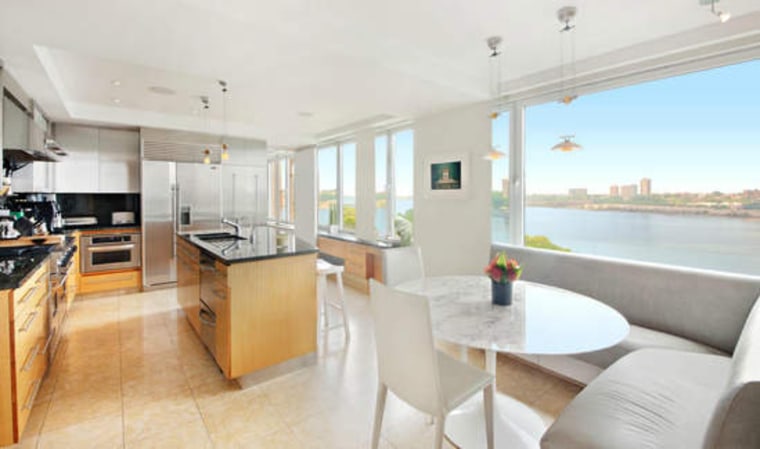 See more photos of Ben Stiller's duplex on Zillow.
More Zillow posts: