This week in celebrity real estate, it's a grab bag of news. Kate Winslet's condo is for sale, Alex Rodriguez listed his built-new mansion in Miami and Olympian Hope Solo picked up a new place near Seattle.
Report: Kate Winslet lists NY condo for rent
This is no sinking ship.
In fact, this penthouse loft owned by "Titanic" star Kate Winslet flies like a bird over the  Chelsea rental market on the west side of lower Manhattan — which makes sense given the apartment is in the exclusive Eagle Condominium.
And now for the first time, the 4-bedroom, 3.5-bathroom duplex at 532 W 22nd St #A, New York, NY, 10011 has hit the rental market. For $30,000 a month, a lucky renter can snag this comfortably chic condo that features 13-foot ceilings, 12 oversize corner windows and a monstrous 1,700-square-foot terrace that makes for generous indoor-outdoor living — all within one of New York's most vibrant neighborhoods.
The Academy Award winner and her ex-husband, director Sam Mendes, purchased the property in 2004 for $4.995 million. But the couple split in 2010, and Winslet remained in the apartment with her two children. Now, according to the New York Daily News, a deed transfer from Mendes appears to indicate the couple have begun to split their assets, leading to Winslet's decision to list the apartment for rent. Records indicate Mendes settled the transfer for $2.15 million.
See more photos of Winslet's condo on Zillow.
Alex Rodriquez lists brand-new modern manse for $38 million
Looks like a few parties by the heated infinity pool were enough satisfy Alex Rodriguez.
Less than a year after the Yankees slugger took possession of his custom-built, gorgeous, modern Miami Beach home, A-Rod has listed it for sale.
The 20,000-square-foot beauty on North Bay Rd, Miami, FL 33140 has a price tag of $38 million — a nice profit for the entrepreneurial third baseman who is said to have spent about $24 million on the home's construction.
Rodriguez celebrated his 37th birthday July 27 and has been on the disabled list since July 24, when he broke his hand on an inside pitch.
All that downtime might have pushed the slugger to take advantage of a Florida luxury real estate market that appears to be heating up again. On the heels of reports that a luxury property just sold for $47 million, real estate blog Curbed reports that it was Rodriguez who advised the developer to list that spec house at $60 million.
And Rodriguez's place is similarly fetching as that 10-bedroom estate.
The gated getaway sits inside 12-foot, impact-glass walls on 275 feet of water frontage with views of downtown Miami, the city where the future Hall of Famer grew up. The sleek and serene home is filled with coral rock, white oak floors, marble and, of course, a batting cage.
Rodriguez bought the waterfront lot in 2010 and was on the scene, along with former squeeze Cameron Diaz, during construction of the Todd Michael Glaser-designed property.
But similar to his love life, which saw him split from Diaz and take up with former pro wrestler Torrie Wilson, Rodriguez has been equally busy on the real estate scene. The scene not only in Miami, but in his adopted hometown of New York.
Last year, Rodriguez was said to be heading to The Rushmore, a spanking new condo building on the Upper West Side. But less than a year after paying $5.5 million for the 5-bedroom, 5.5-bathroom, full-floor unit at 80 Riverside Blvd APT 35C, New York, NY 10069, the slugger put it on the market for $8 million and attracted a buyer.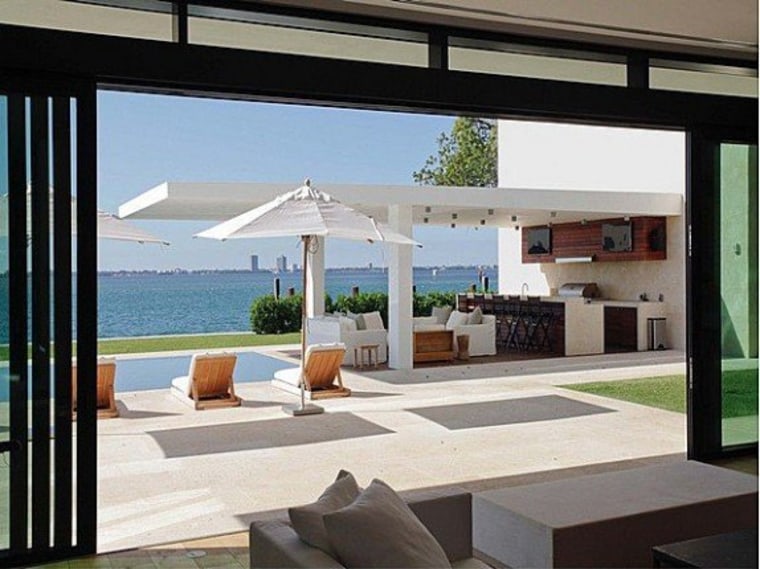 See more photos of A-Rod's home on Zillow.
Hope Solo can furnish her new Washington home in gold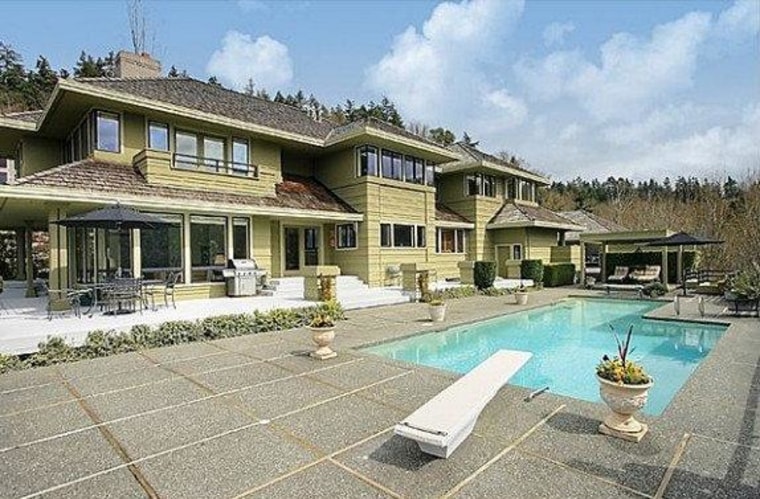 Well, we know where outspoken U.S. goalkeeper Hope Solo will be going to after winning the gold medal at the 2012 Olympics in London. No, not Disney World, but someplace a lot closer to home.
The veteran of the U.S. National and Olympic teams bought a spectacular spread in the Finn Hill section of Kirkland, WA, where she shelled out $1.2 million in April to own a dream house overlooking Lake Washington.
The former University of Washington player might even be able to grab a view of Husky Stadium, just like fellow Husky Tim Lincecum, who owns a Seattle condo. As Solo says in the YouTube video produced by U.S. Soccer, Seattle is where the Richland, Wash., native feels at home.
And what a home it is. Her 4-bedroom, 3.5-bath house spans 5,330 square feet and includes a gourmet kitchen, full-size sports court and an outdoor entertaining area complete with a pool, hot tub and cabana.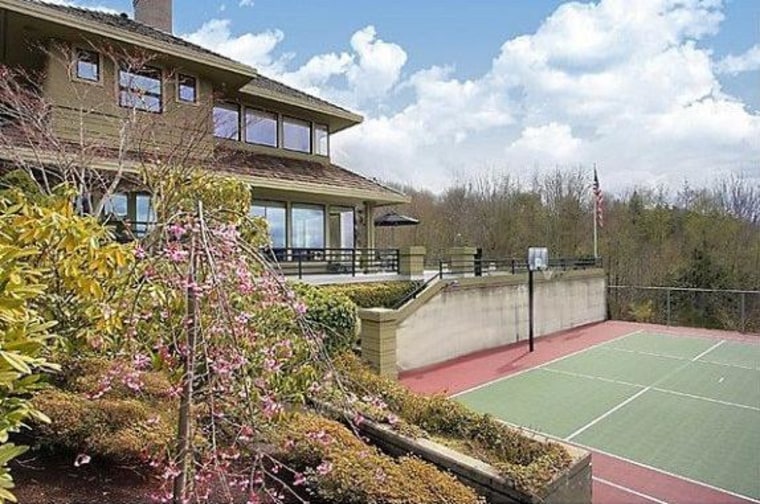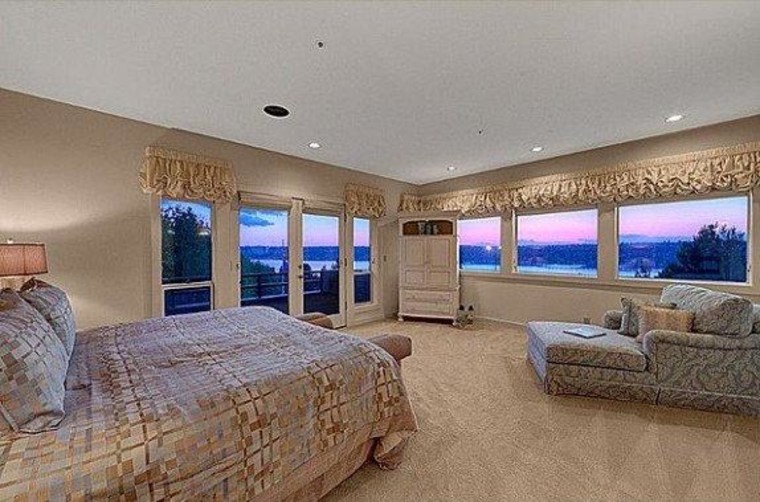 See more photos of Hope Solo's new home on Zillow.
More from Zillow: