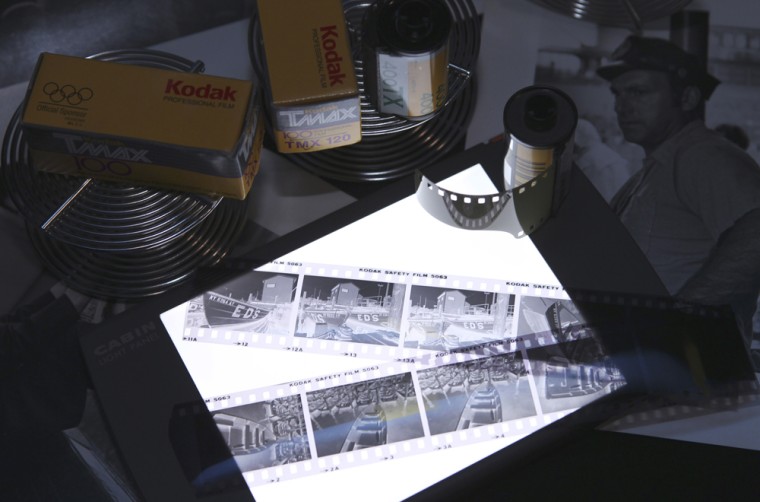 January has been quite a month for iconic brands going belly-up. First Hostess Brands, maker of that oblong, crème-filled snack cake emblazoned in many a childhood memory, filed for Chapter 11 bankruptcy protection. And in the early hours of Thursday morning, so did Eastman Kodak Co., the 131-year-old stalwart that dominated the market for camera film until the advent of digital cameras crushed demand for it.
But all is not necessarily lost for Kodak, experts say. Like Polaroid before it, the Kodak name still has cachet with professional photographers and hobbyists who don't want to go digital, and Kodak's intention to sell some 1,100 digital patents and forge ahead with lawsuits seeking royalties from Apple, Research in Motion and HTC could be lucrative.
Still, its focus on rebuilding its business as one that sells printers and its pension obligations to retirees could bring the company closer to a death rattle. While it has $5.1 billion in assets, it owes a whopping $6.75 billion to creditors like Bank of New York Mellon, Sun Chemical, Sony Studios and Warner Brothers.
"It's really up in the air at the moment," said Rita McGrath, a professor of management at Columbia Business School and an expert in company growth and innovation. "There was this last ditch, hail Mary effort to sell the patents to generate enough cash to keep the place from cratering. Now that that's happened, it's an opportunity for a fresh look. If a new leader comes in who can do something really remarkable with the technology they have, then the employees might have a new place to go to."
Kodak made $3 billion in licensing revenue from 2003 to 2010, but its patent portfolio earnings shrank to just $98 million in 2011. In its bankruptcy filing, however, Kodak stated that it "anticipates substantial future revenue from licensing its intellectual property for use in smartphones and tablets that employ digital cameras, as well as in next-generation products that utilize Kodak technology."
And while 75 percent of its revenue in 2011 came from its digital business, which includes inkjet printers, commercial inkjet printing systems and self-service photo kiosks, Kodak operated at a loss for all but one year since 2005. They "spent several decades in denial, despite incredible scientific and technical prowess," said McGrath. "The time to take action was back in 1980."
Other experts say Kodak did what it could to enter the digital photography space but didn't anticipate the speed with which the technology would take off, and in particular the way multifunction smartphones have usurped demand for standalone cameras and camcorders. Kodak was not the only company to feel the burn from iPhone and Android smartphones equipped with cameras. Just look at Cisco, which made the decision to discontinue its popular Flip portable video cameras, said Euromonitor research analyst Howard Telford. "It's impacting a lot of companies that operate in the portable side of consumer electronics," he said.
Regardless of where Kodak went wrong, the fate of its patents depends on its bankuptcy case now, said McGrath. A bankruptcy judge could decide to unload the intellectual property quickly in a "fire sale" or the judge could decide that a commitment to restructuring is worth holding out for higher prices. 
Photoblog: Top photographer recalls Kodak's moments
And while many have criticized Kodak's decision in recent years to focus on the already saturated printer market at the behest of Chief Executive Antonio Perez, who formerly headed up printing giant Hewlett Packard, not everyone agrees that it should pull out of that arena completely. 
Mark Kaufman, an independent analyst who covers Kodak, sees a silver lining in the fact that Kodak's high-speed commercial inkjet printers are finally being purchased by publishers abroad. Kodak's proprietary technology allows publishers to print multiple versions of a book without changing the plates, a money-saver in times when publishers don't sell as many copies of print books as they used to.
And while the U.S. market may be all about iPads and e-readers, it's not necessarily so in other countries, where Kodak is already embedded in business-to-business printing. "The world isn't New York City," he said. "Are you outfitting students in China and India with iPads? It's still a very vibrant growth market."
Below, NBC's Brian Williams reports on the Kodak filing.
Related:
Vote: Does Kodak still have a future?