Global stocks were set for their first weekly gain in four weeks on Friday and the dollar rose to its highest since March, as the euro came under pressure after the European Central Bank shot down talk of tapering its easy money stance.
The euro hit its lowest against the dollar since March after the ECB left its ultra-loose policy unchanged on Thursday but kept the door open to more stimulus in December.
ECB President Mario Draghi also doused recent market speculation that the central bank had discussed winding down its 1.7 trillion euro asset-buying program.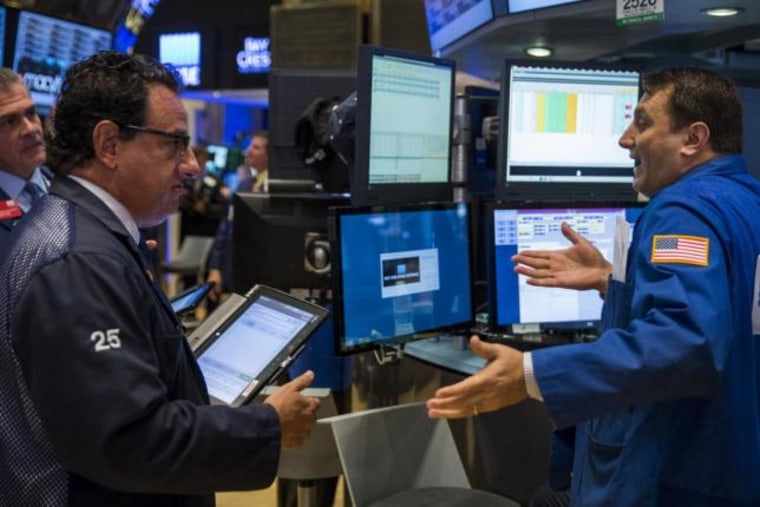 "Weaning markets off easy monetary policy will be a delicate exercise for the ECB, and we think the bank is unlikely to remove its stimulus until inflation is solidly on track to 2 percent," Andrew Bosomworth, managing director and portfolio manager at PIMCO, said in a note.
"We thus view tapering as a topic for 2017 and beyond."
The dollar index touched 98.606, its highest since early March, while the euro was down 0.4 percent at $1.0887 after seeing a seven-month trough of $1.0875.
The dollar was down 0.2 percent at 103.73 yen after rising 0.5 percent in the previous session.
The dollar index was set for its third straight week of gains, driven by hardening expectations of a rise in U.S. interest rates in December.
China's offshore yuan fell to its lowest level in six years against the broadly stronger dollar.
After three weeks of falls, world stocks were set to end the week higher for the first time since September.
The dovish stance taken by the ECB helped underpin appetite for European stocks, with the STOXX Europe 600 rising 0.1 percent.
Equities have also been boosted by a good start to earnings season, with expectation-beating results from U.S. banks the highlights so far. On Friday, Norway's Yara International and France's Valeo were the latest to beat expectations.
Weak outlook
However, companies such as Daimler have posted solid results but weak outlooks, and some said that the market's recent run was unsustainable.
"This week held several positives for markets. The Q3 earnings season so far managed to surprise rather strong market expectations and solidified anticipations that the earnings recession has ended after four quarters," said Susan Joho, economist at Julius Baer.
"As good as these developments may look at first sight, none of them are robust enough to be sustained in the next months. The reality looks more sober: Corporate guidance is weak."
Sterling slipped 0.1 percent to $1.2236, taking in its stride comments by European Council President Donald Tusk that British Prime Minister Theresa May had confirmed that Brexit talks would be triggered by end-March 2017.