Wall Street fell on Tuesday, with the S&P 500 and the Nasdaq having their worst day in more than a month, following weak economic data and losses in technology and consumer discretionary stocks.
Data showed U.S. consumer spending rose more than expected in June as households bought a range of goods and services.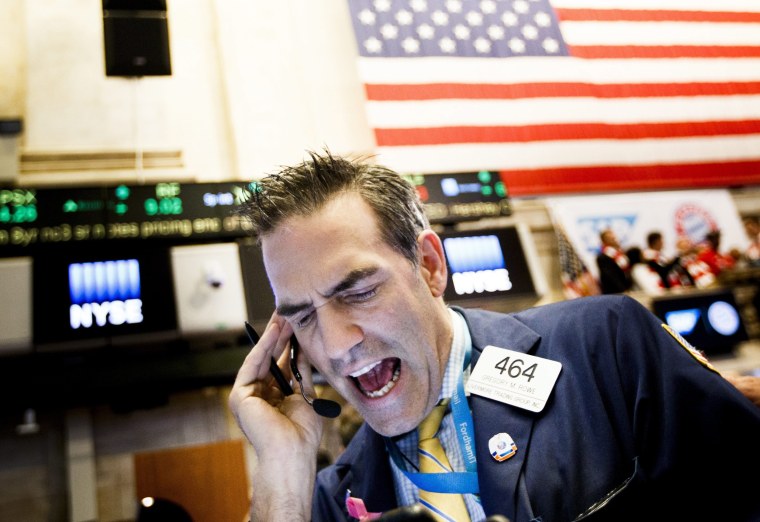 However, personal income rose only 0.2 percent, missing estimates of 0.3 percent, while inflation remained below the Federal Reserve's 2 percent target.
Shares of Ford and General Motors dropped about 3.5 percent each after the two major U.S. automakers reported July vehicle sales slightly below expectations.
The stocks dragged down the S&P consumer discretionary index by 1.4 percent, making it the biggest loser among the 10 major S&P indexes.
Apple's 1.6 percent fall was the biggest drag on S&P 500 and the Nasdaq. The information technology index dropped 0.84 percent.
Pfizer, the largest U.S. drug maker, maintained its full-year forecast, despite reporting revenue and profit above analysts' estimates, sending its shares down 2.3 percent to $36.44. The stock was the top percentage loser on the Dow. "We are in an environment of mixed signal, inconsistencies and the markets are being driven by a lack of a positive theme, troubles in European banks and weak oil prices," said Andre Bakhos, managing director at Janlyn Capital in Bernardsville, New Jersey.
"We've been setting up for squeezing of the sponge. It's time to take some profits from the markets."
At 12:39 p.m., the Dow Jones Industrial Average was down 112.79 points, or 0.61 percent, at 18,291.72. The S&P 500 index was down 17.77 points, or 0.82 percent, at 2,153.07. The Nasdaq Composite was down 57.71 points, or 1.11 percent, at 5,126.49., while the Nasdaq recorded 44 new highs and 32 new lows.