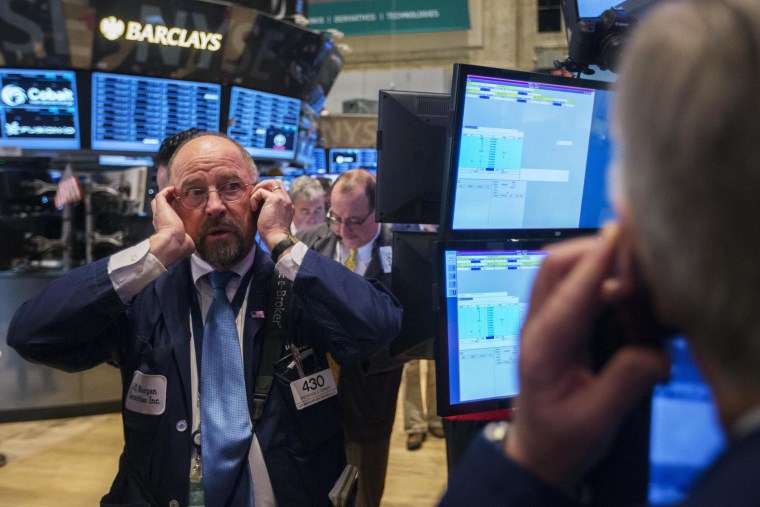 A muddy outlook for global manufacturing slammed stocks on Thursday, driving the Dow down more than 170 points for its third straight session of losses.
Concerns about the Chinese economy, the world's second largest after the U.S., were the main culprit. But less-than-stellar earnings from U.S. companies also weighed on trading.
The Dow Jones Industrial Average closed down 175 points, or 1.07 percent. The broader S&P 500 tumbled 16 points and the tech-heavy Nasdaq dropped 24 points.
U.S. manufacturing growth slowed in January, according to data released by Markit. And a Chinese gauge of manufacturing fell to 49.6 from 50.5, weaker than expected.