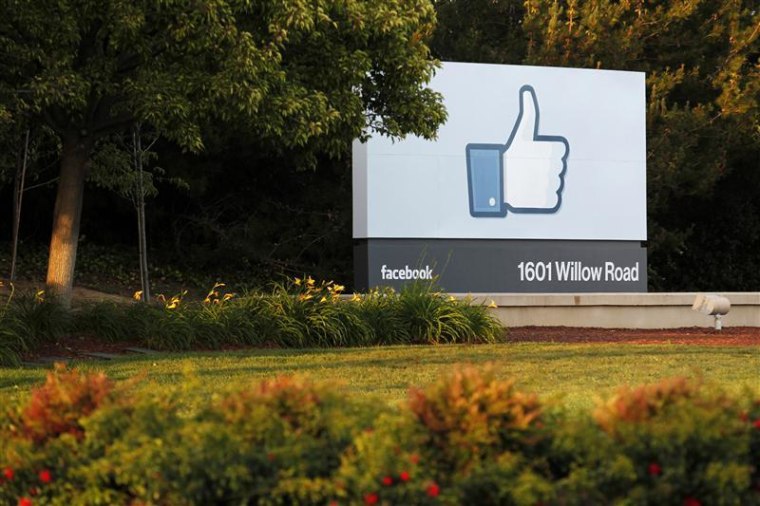 With Facebook's stock price hitting new lows daily, criticism of the social network's founder and Chief Executive Mark Zuckerberg is mounting, with some media outlets going as far as to say Wall Street investors want the 28-year-old CEO to step aside.
A recent report in USA Today, for example, said "an emerging parlor game in Silicon Valley is speculation on the job status of Facebook CEO Mark Zuckerberg."
Given the decline in Facebook's share price -- which hit an all-time low of $18.75 Monday morning, making for a decline of almost 51 percent from its initial public offering price of $38 -- it wouldn't be surprising if investors were frustrated with the company's management. But they should take a longer view, according to Arun Sundararajan, a professor at New York University's Stern School of Business.
"I am sure Zuckerberg could use help to navigate the path of being a publicly traded company," said Sundararajan. "But in terms of charting the course of the company, I strongly believe they should be looking at the long-term and not the short-term."
Sundararajan explained that the company is still in a state of evolution; it may have become a public company -- exposing itself to the demands of Wall Street and quarterly earnings targets -- too quickly, he said. It's critical for investors to give Facebook time, he continued. Facebook is potentially a hugely valuable company that "might need more gestation."
"At this stage you want leadership to be by someone who believes in the company's long-term prospects and understands the founding vision of the company; someone who is passionate about building [Facebook] into the multi-hundred billion dollar company it could be, rather than a seasoned executive who is managing Wall Street's earnings expectations," Sundararajan said.
One concern may be that employees, many of whom may own shares in the company, are less motivated because they now realize that their stock options are worth less than when they were granted.
As early investors sold their shares last week as a "lock-up" period for share sales expired, Zuckerberg sought to mollify employees' concerns about his company's sinking stock price, acknowledging that the sharp decline in the stock price is "painful" to watch.
Despite the worry over Facebook's stock slide, investors had better get used to Zuckerberg's leadership, as any shareholder revolt against him isn't likely to be successful. The company's dual-class share structure means that the Facebook founder controls over half of company through Class-B shares, which have ten times the voting power of Class-A shares.
So far, Facebook has faced only a few shareholder lawsuits, which stemmed from its botched initial public offering in May. The offering was marred by technical glitches at the Nasdaq stock market and complaints of slow order confirmations and too many shares offered at too high a price.
Blame for those trading errors can't be placed at Zuckerberg's feet, of course, and there are many examples of new technology companies -- such as Apple and Yahoo -- that have struggled to find their footing in the early years as a public company and found that rejecting their founders for professional CEOs was not the answer to their problems.
Zuckerberg could grow into his role in a similar manner to software billionaire Bill Gates, who learned on the job when he started building Microsoft into the world's largest software company, but Zuckerberg does still have lessons to learn, said Yale School of Management corporate governance expert Jeffrey Sonnenfeld.
"He needs to learn a little more about being a CEO from some of the folks on his board," he told CNBC. Facebook's board includes such accomplished technology sector leaders as the venture capitalist Marc Andreessen, PayPal co-founder Peter Thiel and Reid Hoffman, who is a co-founder of LinkedIn.
"I think most great CEOs do learn as they go," Sonnenfeld said. "Now is the time when he has to show he can meet expectations. We're not going to beat the stock price back up to $38, but he certainly can manage the company and he's right not to manage around the stock price."
Related: Facebook insider sells majority of his shares in company
Click here to check Facebook's stock price.
More money and business news: