China markets plunged again Tuesday, but global markets steadied on news of recovering crude prices and a percolating deal to tackle one of the biggest supply gluts in decades.
China's Shanghai Composite closed down 6.4 percent to finish at 2,749.78, the lowest since December 2014, but U.S. stock index futures edged up on Tuesday, with crude prices hovering slightly above $30 a barrel. Hopes have been bolstered by a pending agreement between OPEC and non-OPEC producers to curb production, Reuters reported.
Related: Why Cheap Oil Is Slamming Stocks
News that the People's Bank of China conducted its biggest daily open markets operation in three years failed to lift sentiment there. The central bank injected 360 billion yuan into money markets on Tuesday in an attempt to boost liquidity ahead of the Lunar New Year holiday.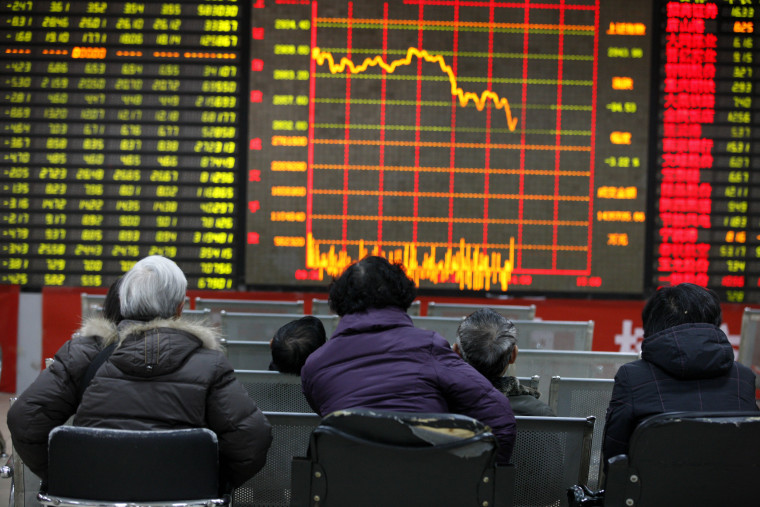 Elsewhere, Japan's Nikkei 225 lost 2.4 percent to 16,708.90. South Korea's Kospi slipped 1.2 percent to 1,871.69. Hong Kong's Hang Seng was down 2.6 percent at 18,831.87. The pan-European STOXX 600 dropped 1.6 percent.
The stock market moves in China have stoked concern about the health of the world's second-largest economy, as well as consumer confidence, hitting many stocks exposed to the country's market.
"It's just another in a long series of slumps that we have seen in this market, and it's not the last we will see either because the market is still overpriced," said Michael Every, who heads Financial Markets Research, Asia-Pacific, at Rabobank. "And too many people want to get their money out. It's been a bubble since it began last summer."
Every expects another 10 percent drop or more in Shanghai shares before things settle down.
However, the chief executive of German industrial giant Siemens told CNBC that China's economic problems are not as bad as they appear in spite of the current market tailspin.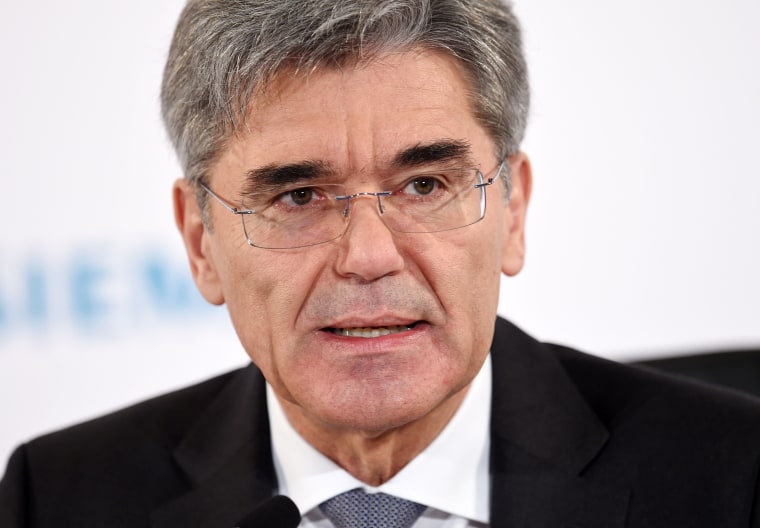 "The real economy in China is a lot better than people are talking about right now. There is obviously some weakness in terms of real estate and the finance sector but as far as our business is concerned, we do see some decent growth in healthcare, which was very, very strong with double-digit growth in China," Joe Kaeser said Tuesday.
The Siemens CEO spoke to CNBC after attending the World Economic Forum in Davos last week. While the meeting in the Swiss Alps had included a lot of "doom" about China, Kaeser said such pessimism was unfounded.
U.S. crude fell below $30 a barrel after sliding as much as 7 percent on Monday. Oversupply fears were to blame after Iraq's oil ministry told Reuters on Monday that the country had record output in December, with certain fields producing as much as 4.13 million barrels a day. A senior Iraqi oil official said separately that the country may raise output even further this year.
The renewed decline in oil prices weighed on U.S. stocks which closed sharply lower on Monday.