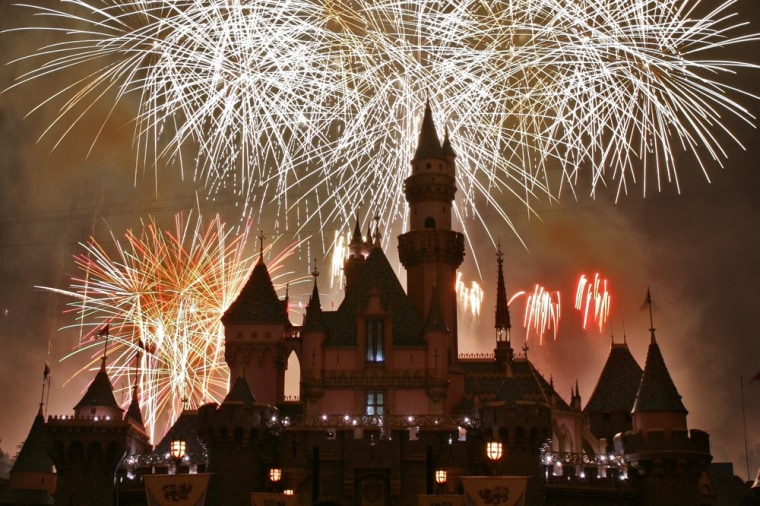 After waiting in line for hours at Space Mountain or getting jostled around on Test Track, many weary parents realize there isn't really a child in all of us and need a serious coffee jolt to make it through their Disney vacations.
Alas, Disney resorts haven't been known for their baristas, until now.
Starbucks Coffee Company and Walt Disney Parks and Resorts announced Monday they were partnering to open up Starbucks stores at Disney theme parks in California and Florida.
Turns out Disney customers have been craving Starbucks coffee for a while.
"Many of our guests have shared their passion for Starbucks with us, and we look forward to making their feedback a reality as we debut the first location at Disney California Adventure," said Maribeth Bisienere, vice president, food and beverage line of business for Walt Disney Parks and Resorts, in a statement.
French Disney patrons, however, may have carried some more weight when it came to getting their java Jones on because Disney Village at Disneyland Paris has had a Starbucks shop since 2009. Indeed, French citizens do consume more coffee than their U.S. counterparts, according to Euromonitor.com.
In the United States, coffee options at Disney properties have been limited.
Disney World, for example, has been known for its "bland brew," according to Disney expert and About.com writer on Florida travel, Samantha McNesby, who has written about Disney's coffee for her blog. But are some good coffee options if you have the inside java track, including the Kona Café at the Polynesian Resort, she writes.
But soon, it will be easier than ever to find fancy, high-priced coffee drinks when Mickey and Goofy end up getting the best of you.
The first of six Starbucks cafes will open at Disney California Adventure this summer, according to a joint release from Starbucks and Disney, and then the coffee shops are slated to open at Disneyland Park and Walt Disney World Resort, including locations at Magic Kingdom, Epcot, Disney's Hollywood Studios, and Disney's Animal Kingdom.
The stores will be selling an array of Starbucks beverages, including the well-known Frappuccino drinks.
Hopefully, Mickey and friends are bringing home a good paycheck. Such beverages are going to set them back quite a bit, about $4.50 for a Venti Coffee Frappuccino.
Some day, Starbucks may haunt you no matter where you go on vacation. There are Starbucks shops on two Royal Caribbean cruise ships; and even one on the ski slopes of Squaw Valley ski resort in California, said company spokeswoman Alisa Martinez.
Discuss this story on Facebook.
Related: