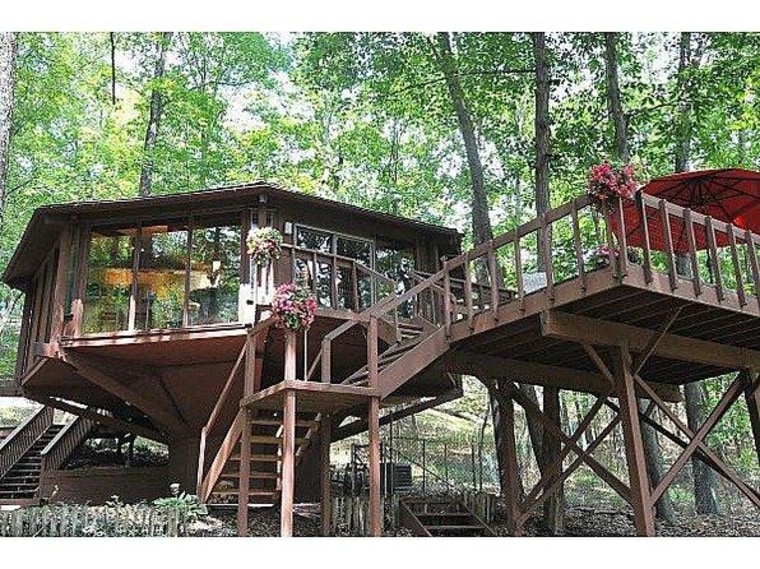 For sale: $365,000
At one point, this entire home fit on a flatbed truck.
That was back in 1978, when this octagonal Topsider home was constructed on site from a kit. It was an affordable, but sturdy housing option, perfect for weekend use. Sitting on over six acres on a windy municipal road in Tinicum Township, Pennsylvania, there's plenty of land to gaze out over.
There's plenty of practicality attached to this whimsical-looking exterior.
Despite a somewhat precarious appearance, a Topsider home like this one can withstand hurricanes and earthquakes better than a traditional home. With a smaller foundation area, the homes can perch on fault lines, on the side of hills and in other areas with the aid of steel-reinforced grade beams in the foundation.
Developed in North Carolina in the 1960s as a solution to building on steep mountain lots, Topsiders are a popular choice for beach homes, mountain retreats and wooded spots. Octagonal sides come with floor-to-ceiling windows and 360-degree views.
The location of this unique home is ideal for easy access: Only an hour from New York and 45 minutes to Princeton, New Jersey. All of these elements continue to make the property an ideal vacation home, says listing agent Mary Lou Erk.
"It's peaceful, serene and truly the perfect spot for the weekender," Erk said. "With its great location, you really could be there all the time."
Although the home has been rented out by the owners since 1989, the property has had significant renovations and additions. The home could be expanded by adding another Topsider module, explains Erk.
The 3-bedroom, 2-bathroom home also has a two-car garage with space above for a mother-in-law suite.
According to Zillow's mortgage calculator, the monthly payment on the home would be $1,329 a month, assuming a 20 percent down payment on a 30-year-mortgage.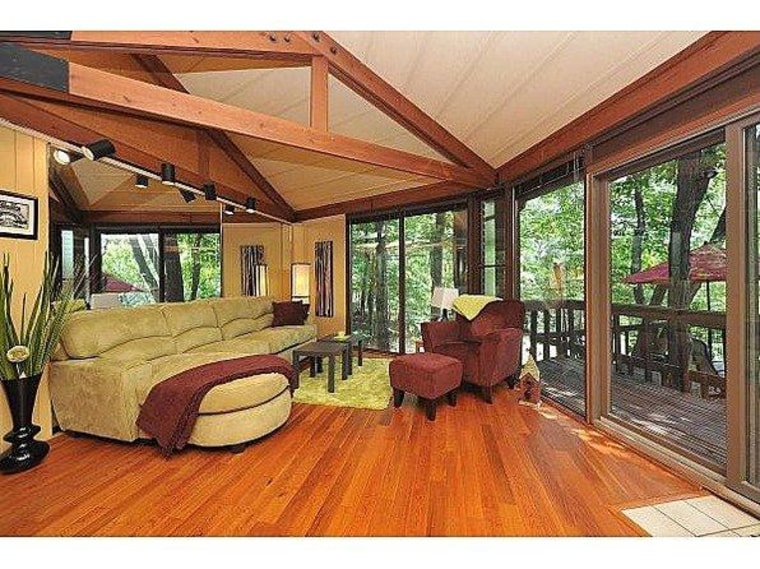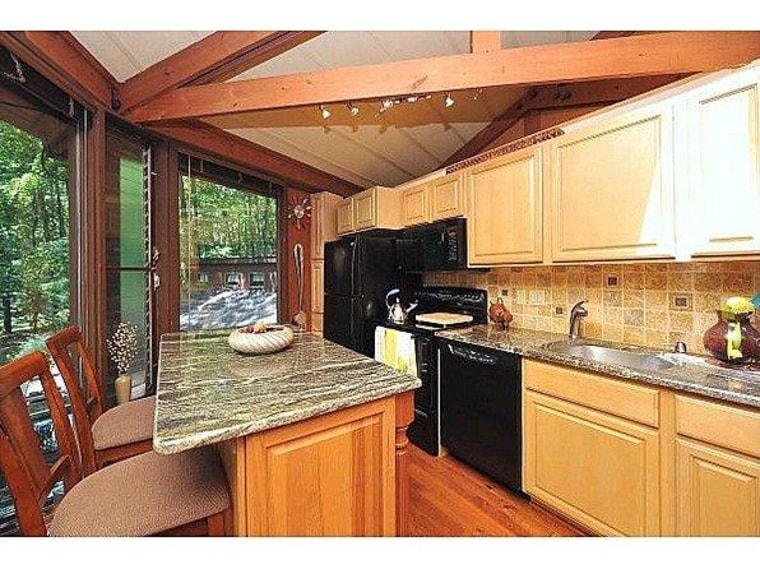 Related: