TOKYO - In the first confirmation of a criminal investigation at Mt. Gox, the failed bitcoin exchange said on Wednesday it was working with the police "with regard to the disappearance" of bitcoins worth some $490 million at current prices.
Mt. Gox said in a brief statement on its website that it had submitted records and documents to the Tokyo Metropolitan Police as part of its civil rehabilitation application. A police spokesman declined to comment and said no announcements were planned.
Mt. Gox filed for bankruptcy protection in Tokyo on Feb. 28, saying 750,000 bitcoins belonging to its customers and 100,000 of its own bitcoins were stolen by hackers who exploited a security flaw in its software. It also said $28 million were "missing" from its Japanese bank accounts.
It was not immediately clear if the police investigation was looking into those missing funds. A representative on a helpline for Mt. Gox creditors told Reuters the exchange had been working with the police as of "two days ago." Lawyers for Mt. Gox were not immediately available to comment.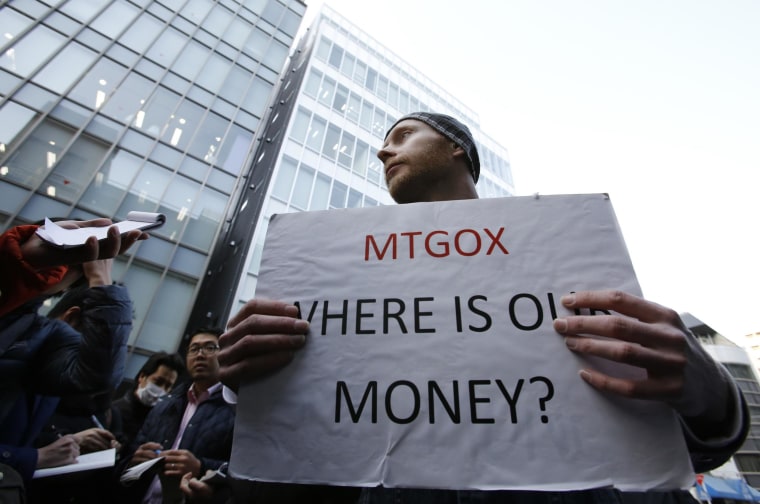 A court-appointed administrator is due to report by Friday on a month-long examination into Mt. Gox and determine whether the exchange can be rehabilitated or should be liquidated.
Mt. Gox has also filed for bankruptcy protection in the United States after U.S. customers with funds and bitcoin frozen at Mt. Gox began a class-action against the exchange, alleging fraud by the company and its 28-year old CEO, Mark Karpeles. Another class-action suit was filed in Canada on March 16, alleging a lengthy security breach resulted in "the pilfering of millions of dollars' worth of Mt. Gox users' bitcoins."
Both lawsuits also named Mizuho Bank Ltd, one of Japan's largest lenders, for allegedly aiding in a fraud by providing banking services to Mt. Gox. The plaintiffs say their money was held in an account or accounts at Mizuho. The bank has previously declined to comment on the lawsuits.
Last week, Mt. Gox said it had found 200,000 "forgotten" bitcoins - nearly a quarter of those missing - on March 7 in an old format "wallet" that it had thought was empty.
- Reuters