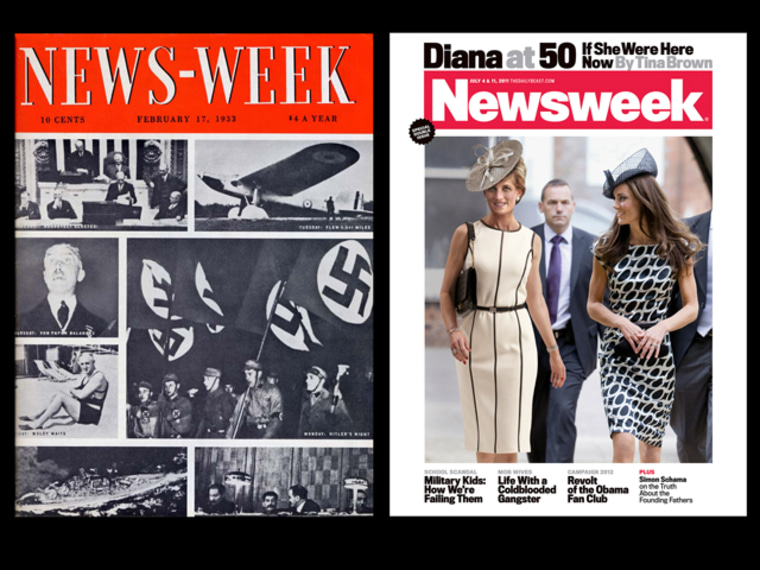 At the end of the year, there will be an empty space on the newsstand once occupied by Newsweek magazine.
The venerable news weekly, 80 years in publication, announced Thursday that it will publish its final print edition on Dec. 31. Beginning in the new year, it will go all-digital, a sign of the rapid shift in readership to online via tablets, smartphones and desktops. 
In an announcement posted Thursday on The Daily Beast, which merged with Newsweek two years ago, the news weekly said the online publication will be called Newsweek Global. It "will be a single, worldwide edition targeted for a highly mobile, opinion-leading audience who want to learn about world events in a sophisticated context" and will require a paid subscription.  
The joint statement from editor-in-chief Tina Brown and CEO Baba Shetty said a challenging print advertising environment was the motivation behind the move. Newsweek said it was seeking to take advantage of the swift growth in the use of tablets, online and e-readers. 
"Tablet-use has grown rapidly among our readers and with it the opportunity to sustain editorial excellence through swift, easy digital distribution...." the statement said.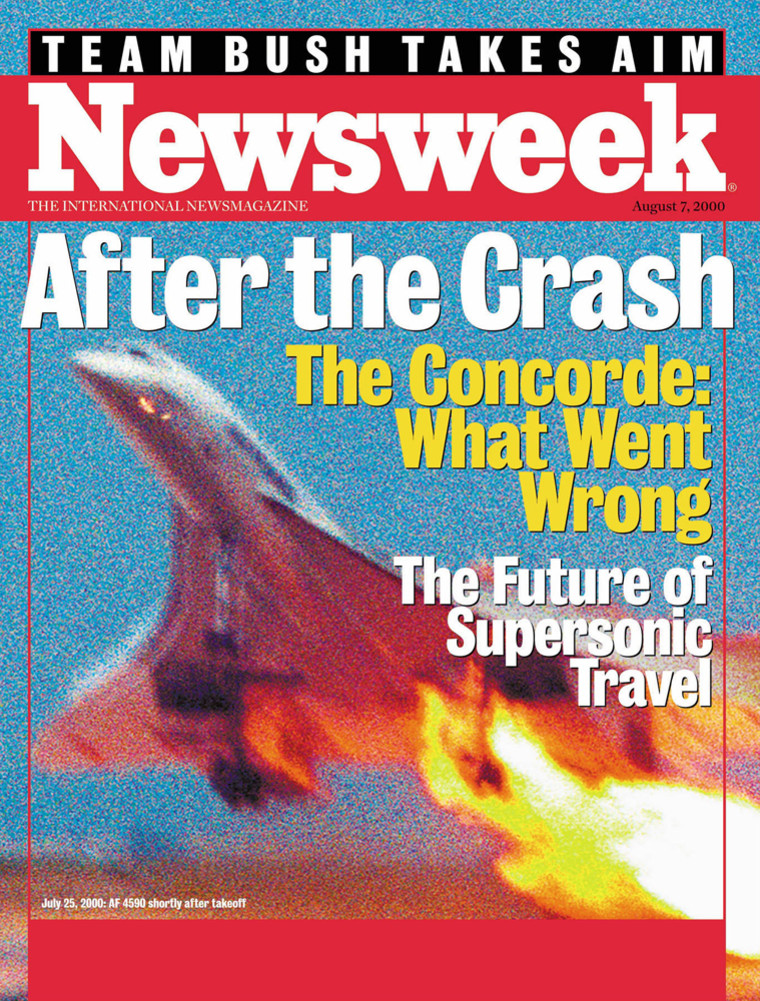 "This decision is not about the quality of the brand or the journalism—that is as powerful as ever. It is about the challenging economics of print publishing and distribution," the statement added.
The statement said Newsweek expected reductions among its editorial and business staff in the U.S. and overseas, but did not give a specific number.
Barry Diller, the head of the company that owns Newsweek, had announced in July that the publication was examining its future as a weekly print magazine.
Newsweek has been able to build a growing online audience, in part due to the popularity of devices such as Apple Inc's iPad and e-readers from Amazon.com Inc and Barnes & Noble Inc.
That growth has led Newsweek to a "tipping point" where it is most effective to distribute the publication exclusively through digital means, Brown and Shetty wrote.
The Daily Beast gets more than 15 million unique visitors a month, up 70 percent from a year ago, with much of that growth generated by Newsweek, they said.
Industrywide, U.S. magazine advertising pages fell 8.8 percent in the first half of 2012, according to Publisher's Information Bureau data. Newsweek fared better; its ad pages rose 7.6 percent during that period.
But Newsweek's U.S. circulation has been in decline for years, falling from a one-time peak of around 3 million to about 1.5 million now.
The Associated Press and Reuters contributed to this report.
More business news: