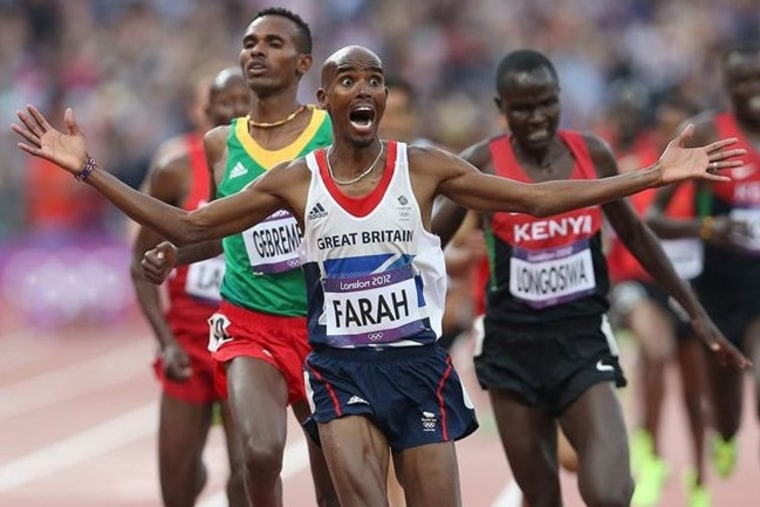 Olympic stars who sparkled in London are raking in millions in an unusually active endorsement season, reaping the benefits as Americans show a hunger for heroes after five years of tough economic news.
Sponsors appear to be paying extra this post-Olympic season compared to years past to sign golden names, such as gymnast Gabby Douglas, say endorsement experts, including Sheryl Shade, Douglas' agent.
"I think the deals are larger coming out of the 2012 Olympics," said Shade, whose firm also has represented Olympic gymnasts Shawn Johnson and Shannon Miller. "Kids need someone to look up to and, let's face it, adults need that as well right now. We do need heroes."
The Olympic afterglow is reminiscent of the patriotic pride that flared following the 1980 gold medal win by the vastly overmatched U.S. men's hockey team. Americans dominated the London games with 104 medals including 46 gold, far more than China, the closest rival team.
Quantifying the wave of endorsement deals is difficult without viewing and tallying each contract. But consider the reported pact Douglas recently signed with Kellogg's, said to be worth $1 million to $3 million, and estimates that break-out swimming sensation Missy Franklin could have made $2.5 million a year had she not opted to eschew endorsements to maintain her eligibility for college sports.
Related: Gabby's gold worth millions in endorsements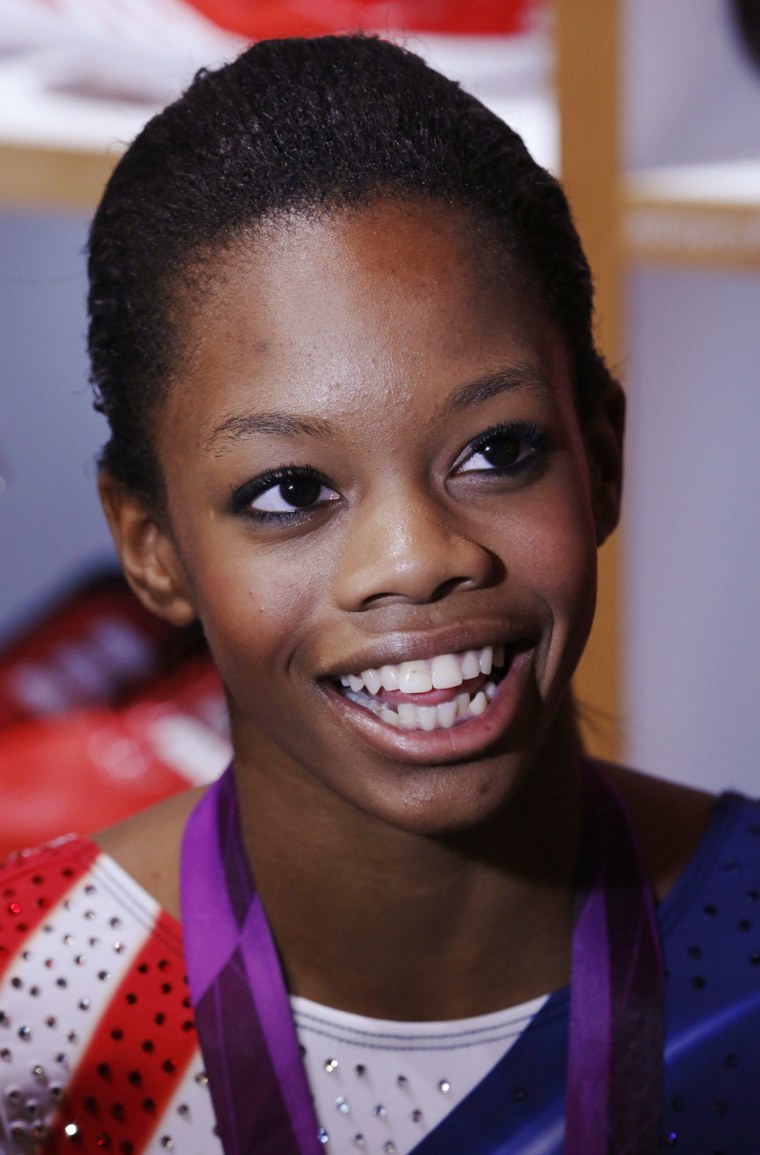 "The desire for heroes – in the U.S. anyway – is as strong as it's been in years," said John A. Davis, author of "The Olympic Games Effect: How Sports Marketing Builds Strong Brands." "At the risk of sounding overly philosophical, we tend to reach for mythical heroes when times are particularly challenging.
"It's natural to seek hope in those who exude a sense of optimism, and this year's Olympians, including Gabby Douglas, seem to be a particularly honorable bunch," Davis said. "Given our propensity to create narratives around heroes, sponsors have understandably become willing authors."
While Olympic marketing insider Jan Katzoff said he, too, has seen "a slight uptick in endorsement money," he ties that increase to a slowly rebounding economy, including stronger corporate earnings.
Meanwhile, the U.S. Olympic Committee, which funds athlete training and coaching, has successfully renewed some sponsorship partners (24 Hour Fitness) and landed new ones (Chobani), creating an even taller stack of Olympic-minded business backers. 
"The third part, for me, is there is money coming from corporate support that is not necessarily Olympic-sponsor driven," said Katzoff, whose agency Radiate Group represents 18 Olympic sponsors and forged sponsorship deals with hundreds of Olympic athletes on behalf of brands. "I would cite Subway as a brand that has become very aggressive in signing Olympic athletes – and that also drives the market."
At the quiet end of the revenue stream, quadruple-gold-medalist Missy Franklin has opted, so far, to stay out of the lucrative endorsement pool so she can swim for the NCAA school of her choice.
"It is safe to say that she would be giving up between $5 (million) to $10 million over the next quadrennium (four years)," Katzoff said. "She really could be the next big story in U.S. swimming and could attract a variety of brands in addition to her endemic ones. She has to be confident that she has three more Olympic Games in front of her."
Davis added, "There's so much commercial pressure on these athletes now to take advantage of this very short window because they may not have this opportunity again -- and it will take 30 to 40 years to earn that same amount. The flip side is, you have to admire the fact that she wants to go to college and have a normal life. But it is sort of tempting to look at it and say, 'Oh my gosh, she's instead going to college for four years?'"
Many Olympic medalists, of course, never get a whiff of endorsement gold, largely due to the lack of TV coverage for lesser-known sports.
But one of the London Games' most satellite-beamed stars, American swimmer Ryan Lochte -- who snagged two golds, two silvers and a bronze -– hasn't yet cashed in on endorsements as heavily as some marketers had expected.
Lochte does have existing sponsorship agreements with Gillette, Nissan, Ralph Lauren, Procter and Gamble, AT&T, Mutual of Omaha and Speedo. Fortune Magazine calculated his endorsement payout reached $2.3 million this past year.
Yet some in the sports-marketing community say Lochte should be raking in millions more.
"He probably could have done more, based on the expectations," said Shade, the agent for Douglas. "He's handsome, speaks OK. People were expecting a lot more. It hasn't happened yet. Maybe there's more to come."
There are whispers in endorsement circles that Lochte might be a bit of a loose cannon, perhaps a risk to straitlaced companies when athlete missteps can erupt quickly into Olympic-sized scandals. (See: Michael Phelps.)
When Lochte admitted to TODAY correspondent Ryan Seacrest that he occasionally pees in the pool, many marketers that had been considering the swimmer likely were relieved they had not signed him to an endorsement deal, experts said.
"If you represent a company these days," said Shade, not speaking about Lochte, "you've got to be absolutely, 100 percent pure." 
More money and business news: