Salesforce has ruled out a bid for Twitter, the Financial Times reported on Friday, leaving the Twitter sales process "virtually dead."
"In this case we've walked away. It wasn't the right fit for us," Marc Benioff, chief executive of Salesforce, said in an interview with the FT.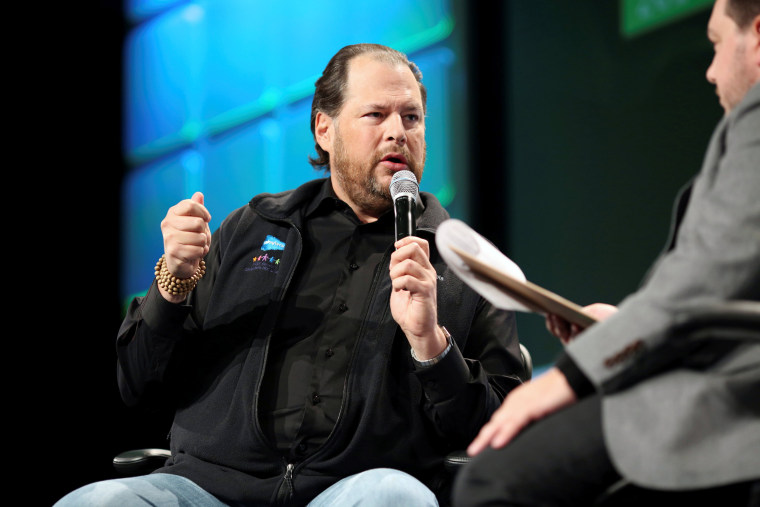 Shares of Twitter's stock plunged to their lowest level since August on the news, falling as much as 8 percent and last seen down about 5.5 percent. Salesforce shares were up 5.5 percent.
After reports that companies like Google and Disney had already backed off bids for Twitter, Salesforce had been left as the most likely bidder, the Financial Times reported. But Benioff came under pressure from shareholders, who questioned the match between the social media company and the enterprise technology firm, according to theFT.
"All I can do is one thing which is wish my good friend [Twitter CEO] Jack Dorsey well," Benioff told CNBC last week. "He's the CEO of that company. It's his job to make that a great company but it [is] my job to make SalesForce a great company."
Still, sources told CNBC as late as last week that there were other bidders beyond Salesforce interested in buying Twitter, which has struggled to monetize tepid user growth amid new live-streaming initiatives.
Salesforce did not immediately respond to a CNBC request for comment.