"Fake news" can sway not just elections, but the stock market. Now the SEC is cracking down.
The stocks and securities regulator charged 27 firms and individuals Monday with fraudulently promoting stocks through secretly paid-for articles on top financial websites. The sites included Forbes.com, Yahoo Finance, Seeking Alpha, Motley Fool, Benzinga, and Wall Street Cheat Sheet. None of the sites were named in the complaint.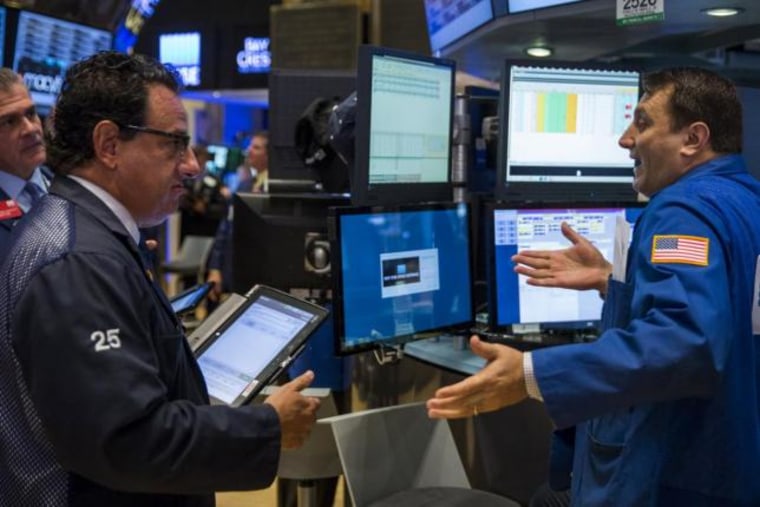 According to the SEC complaint, companies hired PR and communication firms to drive publicity for their stocks, and those companies in turned hired writers who didn't disclose to readers or publishers they'd been paid to write the articles. The authors submitted them to the financial information sites.
It's illegal for a company that pays someone to write or publish articles about its stocks to not disclose the payments.
More than 250 of the articles were accompanied by disclosures that falsely declared the writer hadn't been compensated to write them, the SEC said in its complaint.
Authors sometimes used pseudonyms, like "Christine Andrews," "Equity Options Guru," "Kingmaker," "Matt Levy" and "Wonderful Wizard." A single writer used as many as nine pseudonyms, the SEC said. One of the fake profiles listed himself as "an analyst and fund manager with almost 20 years of investment experience."
The bullish articles focused on biotech firms, with headlines like "Another Revival Could Be In Store For ImmunoCellular Therapeutic," "A Small Canadian Health Care Provider With Potential," and "3 Companies Developing The Future Of Cancer Therapy."
Security promotion schemes have been around for years, from boiler room operations to spam email hawking penny stocks.
But the incursion of deceptive investment advice into mainstream financial websites represents something of a new frontier for SEC action, prompting the agency to also issue an investor alert.
"Stock promotion schemes may be conducted through investment research websites," said Lori Schock, Director of the SEC's Office of Investor Education and Advocacy in a press release. "Investors looking for objective investment information should be aware that fraudsters may use these websites to profit at investors' expense."
Mike Taylor, a Seeking Alpha managing editor, said in an email that its policies "act as a strong deterrent against potential promotions," including documenting "all authors' claims to not having been compensated by third parties."
Benzinga said in an email that it uses a disclaimer to identify articles from outside contributors, and that each "does not represent the opinion of Benzinga and has not been edited."
Of the firms and individuals charged, 17 have agreed to settlements calling for penalties ranging from $2,200 to about $3 million, the SEC said. Cases are pending against the remaining 10.