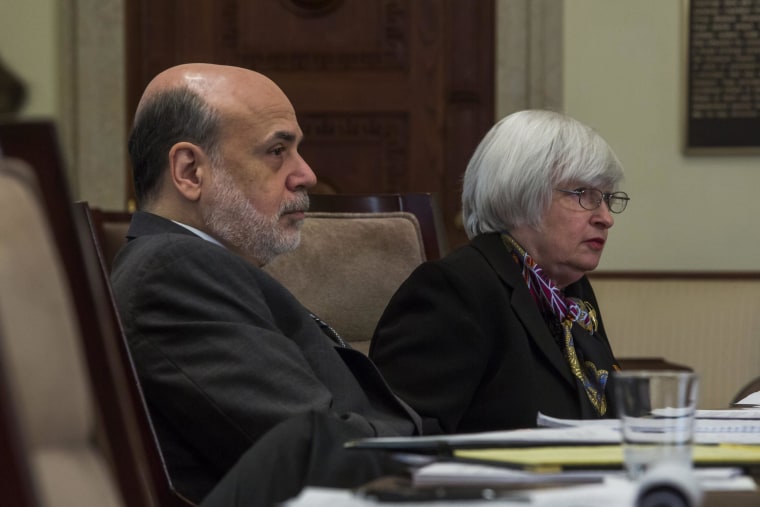 Stocks almost stood still on Monday, closing virtually unchanged, with investors marking time before the new head of the Federal Reserve, Janet Yellen, makes her first monetary policy report to Congress.
The Dow Jones Industrial Average ended just 7 points higher, while the S&P 500 was 2 points ahead and the Nasdaq added 22 points.
The most important event for Wall Street this week should be Yellen's testimony before the U.S. House of Representatives on Tuesday, followed by the Senate on Thursday, said Phil Orlando,chief equity strategist at Federated Investors. Under her predecessor Ben Bernanke, the Fed buoyed the stock markets with a stimulus policy of monthly bond purchases. But it has started to trim, or taper, the purchases in recent months as the economy appears to improve.
"From my perspective, I would like to see a continuation of the taper, if that is the policy that is supported by their analysis of the economy," said Orlando.
The dollar edged higher against currency rivals and the yield on the 10-year Treasury note fell 1 basis point to 2.677 percent.
On Friday, stocks rallied for their best week this year as investors decided the non-farm payrolls report wasn't so terrible after all.